---
DAVID SAUNDERSON continues counting down the days until his Transylvanian holiday by reading Dracula by Bram Stoker. Today, he discusses Chapter 5! 
---
After four chapters of building gothic horror, you can almost hear the soft classical music playing in the background as Chapter Five concerns itself completely with the sweetly romantic lives of Jonathon Harker's fiancee, Mina Murray and her friend, Lucy Westerna back in England.
Mina is blissfully unaware of her betrothed's perilous situation as she goes about whiling away the hours chatting with Lucy about their respective romances.
Lucy has been bombarded with proposals of marriage from several men, including Dr John Seward, the director of a local lunatic asylum; and a rich American named Quincey Morris. However, she chooses a gentleman named Arthur Holmwood.
As I said, this chapter is greatly different to the previous four. It is the first time we heard a voice other than Jonathon Harker.
There's a lot of characters introduced in this chapter but the most notable in terms of ghoulish pleasure is the mental patient, RM Renfield, who likes to eat insects! Renfield is one of the most interesting characters in Dracula, maybe even more interesting than the Count. The Hamilton Deane play which was turned in the Universal film, Dracula (1931), sees the characters of Jonathon Harker and RM Renfield blended. Renfield goes to Transylvania and becomes insane in the process. In the book when we meet him, he is already in the asylum eating flies! As much as I love Dwight Frye as Renfield in the Universal version, Tom Waits is sensational in the same but more like the book role,  in Francis Ford Coppola's version from 1992.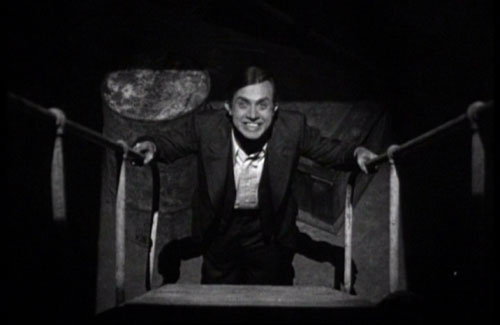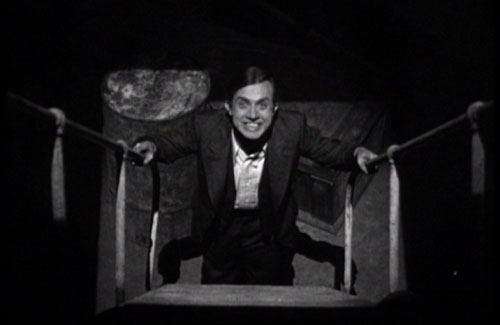 What I've learned from this chapter:  Chapter Five is all about describing what a nice and pleasant place it is in Victorian England for the upper classes. Stoker has clearly written it this way because it's all about to come tearing down once that Transylvanian turns up and spoils all their fun.
Favourite Quote: A big lump of text rather than a quote, but it worth repating. It is is description of Renfield from Dr Seward's journal:
"R. M. Renfield, aetat 59. Sanguine temperament, great physical strength, morbidly excitable, periods of gloom, ending in some fixed idea which I cannot make out. I presume that the sanguine temperament itself and the disturbing influence end in a mentally-accomplished finish, a possibly dangerous man, probably dangerous if unselfish. In selfish men, caution is as secure an armour for their foes as for themselves. What I think of on this point is, when self is the fixed point the centripetal force is balanced with the centrifugal. When duty, a cause, etc., is the fixed point, the latter force is paramount, and only accident or a series of accidents can balance it."
Sad news this week: Carla Laemmle, an actress who appeared in the Universal version of Dracula in 1931 has died this week aged 104. For that 1931 classic she spoke the film's first lines: "Among the rugged peaks that frown down upon the Borgo Pass are found crumbling castles of a bygone age … . " She was the daughter of Universal found Carl Laemmle and also appeared in Phantom of the Opera (1925).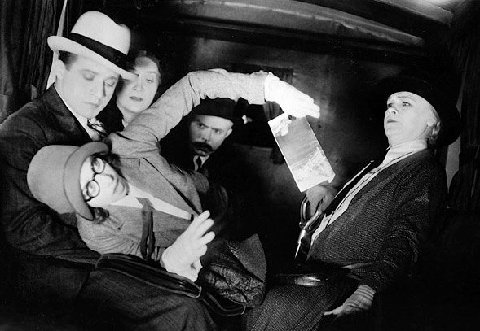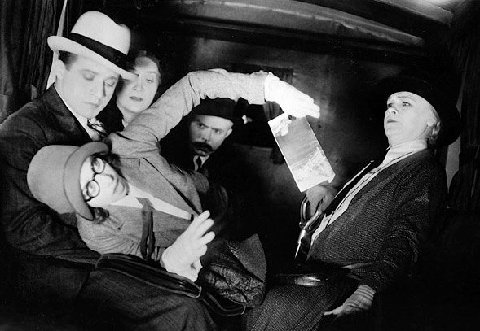 ---
DAVID SAUNDERSON is the founder and managing editor of The Spooky Isles. In the daylight hours, he works in marketing. By night, he organises ghoulish and frightful ghost tours and events with Spooky London.
---