Reading Time:
2
minutes
Ghosts Christmas Special 2021 is a spooky highlight of the festive season, says DAVID SAUNDERSON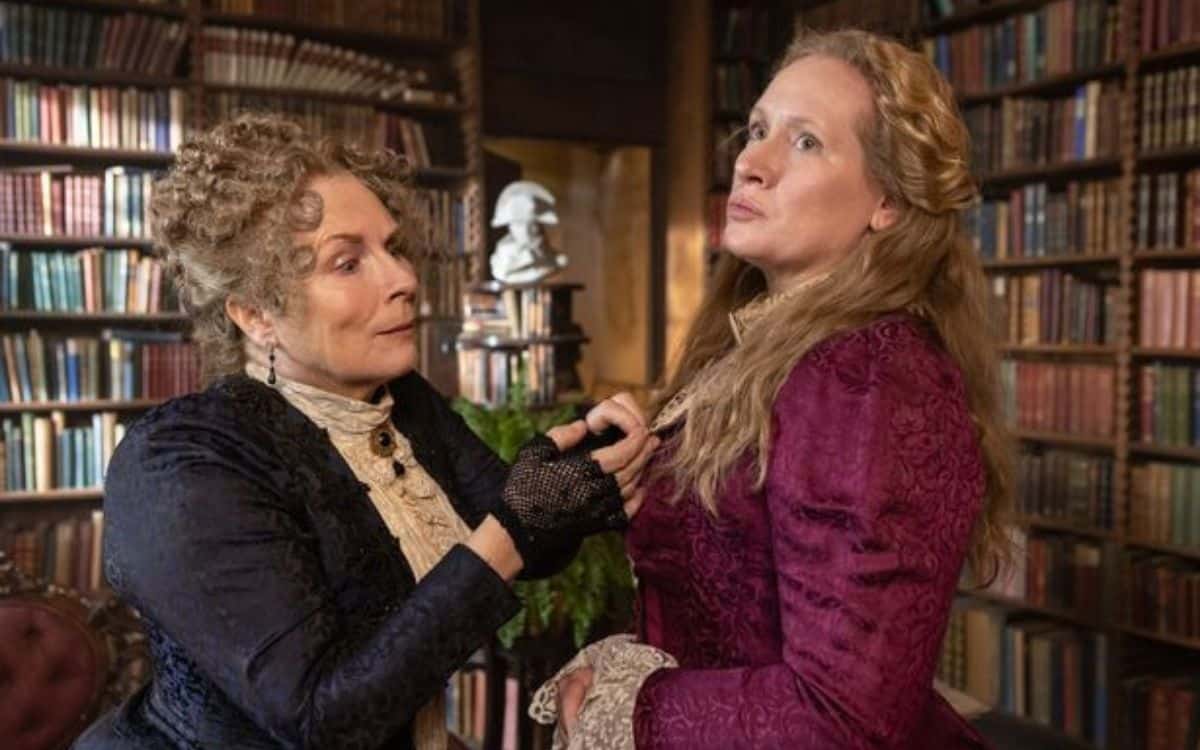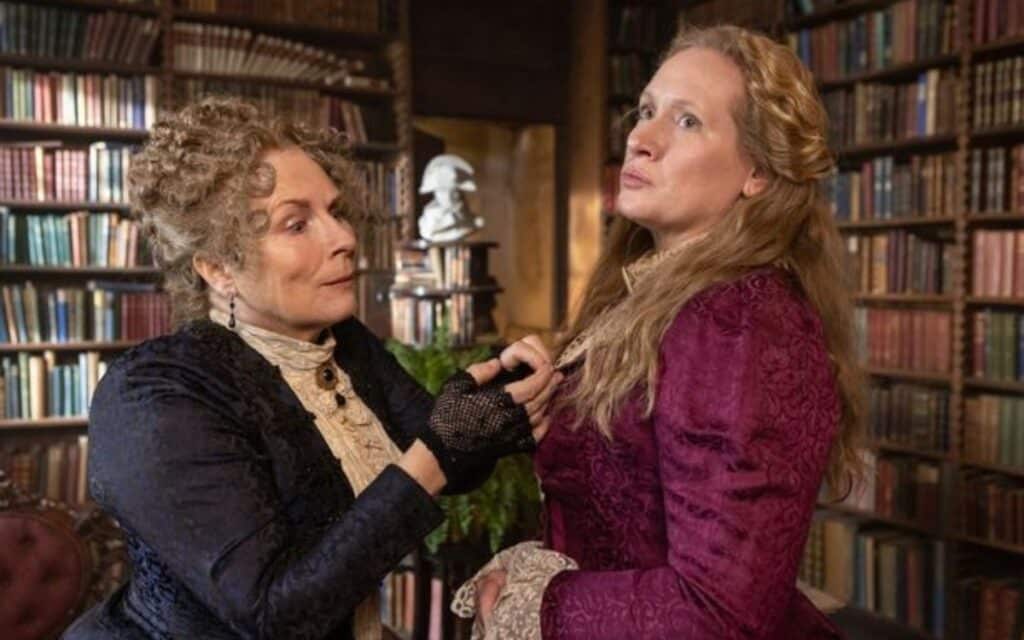 My household has been eagerly awaiting this year's Ghosts Christmas Special. For the past couple of years, we've adored the supernatural hijinks in Button House and we're always keen to see new episodes. 
And I'm glad to say tonight's episode was as brilliant as I had hoped.
The 2021 Christmas special continues the saga of Allison and Mike Cooper (Charlotte Ritchie and Kiell Smith-Bynoe), who inherited Button House, with its ghostly crew of former residents and unfortunate visitors, who have yet to be "sucked off" to the ever-after and leave the ancient English manor. 
Last time, we visited Button House was during the last episode of Season Three, when Alison and Mike saw off a con woman who had been pretending to be Alison's half-sister in an attempt to rip off some cash. But now we are at Christmas.
Last year's Ghost Christmas Episode set the bar really high, with a spooky mix of hearty laughs and yuletide emotions from the Horrible Histories ensemble. I actually think this year, they did a little better.
This year we see Kitty (Lolly Adefope) convinced that Santa Claus is visiting the Button estate. But maybe it's just a homeless veteran called Nicholas?
There'll be no spoilers here, but rest assured, you're going to be in for some magical fun.
Some of the subplots include:
Alison painting a portrait of Poet Thomas (Matthew Baynton) and MP Julian teaching him how to lie;
Caveman Robin (Laurence Rickard) deciding he is owed compensation for the use of his land; and 
Scout leader Pat preparing a Christmas quiz, with some very strange and overly personal questions.
Throughout the three series of Ghosts, we've been drip-fed little bits of information about the lives of the ghostly residents. 
Tonight, we learned more about Lady Fanny Button (Martha Howe-Douglas) and how she came to be in a loveless marriage.
Jennifer Saunders, best known from Absolutely Fabulous and a range of comedies over the years, guest stars as Lady Button's mother Lavinia, in a range of flashbacks.
Saunders clearly has enjoyed Martha Howe-Douglas' performance as the very prim and proper Lady Button, as she has incorporated Howe-Douglas' own mannerisms into her performance. It's very funny and at the same time tragic, something we've come to expect from Ghosts.
Mixing the supernatural and comedy is always hit and miss. But with Ghosts, it's always a bullseye! (Sorry Pat!)
In November, a fourth season was announced with filming expected to start next month. We can't wait!
In the meantime, watch the Christmas special available on iPlayer, and the video from the cast discussing the series .
Did you enjoy Ghosts Christmas Special 2021? Tell us your thoughts in the comments section below!
Watch Cast Discuss Ghosts Christmas Special 2021 Video