Reading Time:
2
minutes
ANDREW GARVEY reviews Growing Pains, the fourth episode in Hammer House of Horror TV Series

Title: Growing Pains
First televised: 4 October 1980
Director: Francis Megahy
Screenplay: Nicholas Palmer
Starring: Barbara Kellerman, Gary Bond, Norman Beaton, Tariq Yunus and Matthew Blakstad.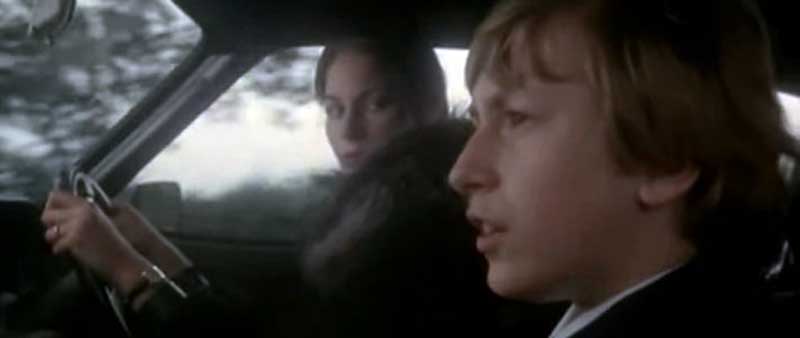 Plot of Hammer House of Horror Growing Pains
Shortly after the tragic (and stupid, it has to be said) death of their son, Mr. and Mrs. Morton, a busy botanist and his philanthropist wife adopt James, a very unusual boy.
Even before James settles into his new home, strange things start to happen. And they only get stranger.
Where Have I Seen Them Before?
Barbara Kellerman starred in 1976 British horror film Satan's Slave, in 1981 comedy/horror anthology the Monster Club and as the White Witch in the much-loved 1988 BBC TV adaptation of the Lion, the Witch and the Wardrobe.
Gary Bond appeared in 1964 classic Zulu and starred as Pip in a 1967 TV adaptation of Great Expectations. In 1971 he starred in classic Australian outback drama Wake in Fright.
Norman Beaton starred as the title character in over 70 episodes of late 80s/early 90s Channel 4 sitcom Desmond's.
Tariq Yunus starred in mid-1980s Channel 4 sitcom Tandoori Nights.
Matthew Blakstad also appeared in 1985's Young Sherlock Holmes.
Best line
"But they were Dr. Morton's rabbits. Very special rabbits. Rabbits against hunger, to feed the wretched millions on this world."
Review of Hammer House of Horror Growing Pains
Touching on a huge number of themes like parenting, childhood alienation, charity, genetic modification of food and of course, bunny rabbits (all while trying to scare you), the fourth episode of the series is all over the place.
A very nice twist on what at first looks like a rip-off of The Omen is badly undermined by logic holes, continuity errors, dodgy action sequences, clunky effects, props and performances.
James (Blakstad) is terribly wooden, but in a way that perfectly fits his character.
Everyone else has no such excuse.
Better and far more imaginative than The Thirteenth Reunion, but despite being stuffed with ideas and having some good moments (you may not be a fan of steak afterwards), not highly recommended.