Reading Time:
2
minutes
London has a long, dark history so it is little wonder that it is known as one of the most haunted cities on earth. Our series "Haunted London" uncovers the paranormal side of the capital. Today we look at Haunted Manor Park, a residential area in the London Borough of Newham.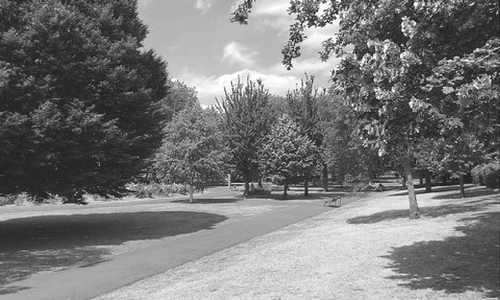 Hauntings of Manor Park, London
City of London Cemetery, Aldersbrook Road, Manor Park
Locals were perplexed when a gravestone in the western sector of the cemetery started glowing a bright orange. Despite investigations, boffins failed to discover what caused the stone to glow.
The cemetery is the final resting place of Catherine Eddowes and Mary Ann Nichols, victims of Jack the Ripper – one of London's most notorious murderers ever.
Claude Duval, a French-born gentleman highwayman (1643-1670), is believed to be have been reinterred here, after being buried in St Paul's Covent Garden. He had been hanged in Tyburn for his crimes on 21 January 1670.
The soft-tissue remains of Joseph Merrick, known as The Elephant Man, were buried after his death in 1890. His skeleton are preserved at the Royal London Hospital.
Little Ilford Park aka Itchycoo Park, Church Road, Manor Park
Witnesses encountered the ghost of a female dressed in Victorian clothes drift into the bushes before vanishing. The ghost was heard asking for help, and her hands were described as being held before her, either as if she was begging or had them bound together.
Manor Park, aka Itchycoo Park, was made famous in a song by the Small Faces, whose lead singer Steve Marriott lived nearby.
Manor Park's One Eyed Jack
One Eyed Jack is a local bogeyman, who lives with a giant, scruff of a dog in supposedly uninhabited properties. This urban myth has only has one eye and unleashes his dog on innocent folk in order to take their eyes for himself.
Have you experienced the paranormal in Haunted London: Manor Park E12 or know of a local story? Let us know in the Comments section below or Contact us here.