Reading Time:
3
minutes
Guest writer ALLY REID gives us an insight into life as a chef by day and paranormal investigator by night
Woke Up, Get Out Of Bed
As the alarm sounds, it's time to begin another shift and another day like no other. The days slaving over a stove have gone to a certain extent. But now my day is split between my kitchen, my young family and life as an afterlife researcher.
Getting up at 6am seven days a week is something that has never really changed for the last 16 years and probably never will until I reach the afterlife myself (no time soon I hope!). But as the saying goes "life goes on", I have always ran on reserve and choose to live a hectic lifestyle. If I didn't it would be no fun! A double espresso and an orange juice and I'm ready to rock. It is a rock and roll lifestyle kind of thing.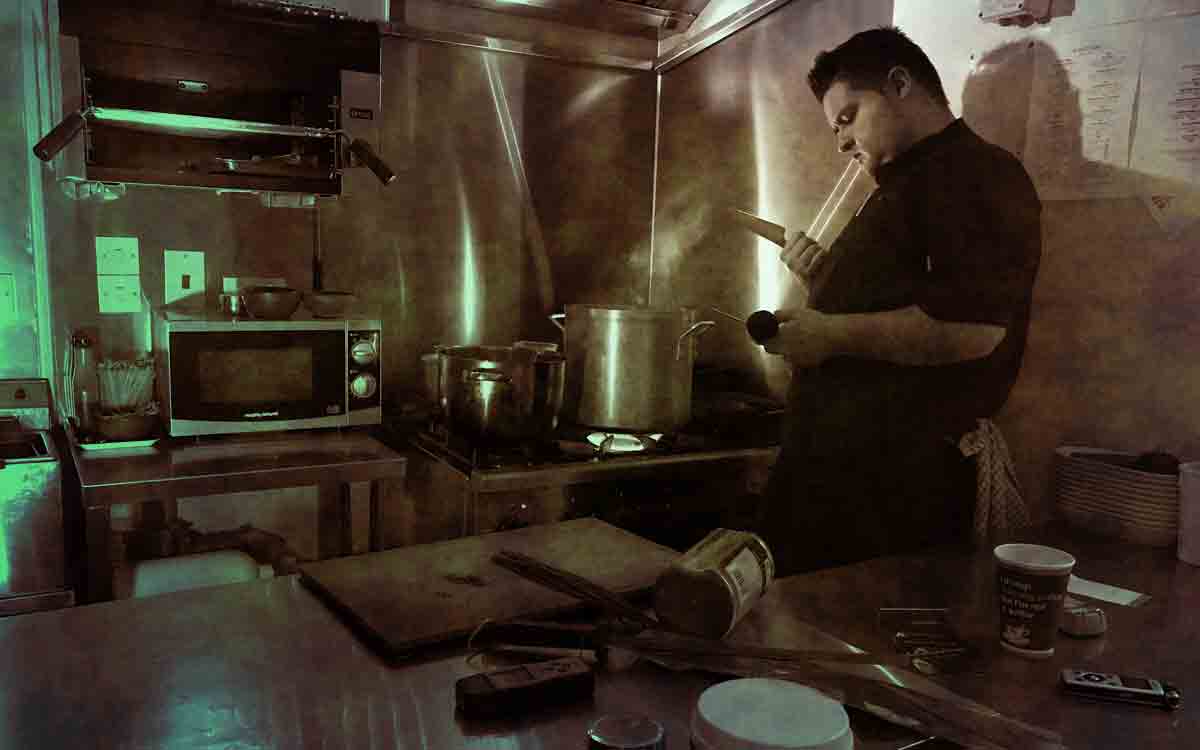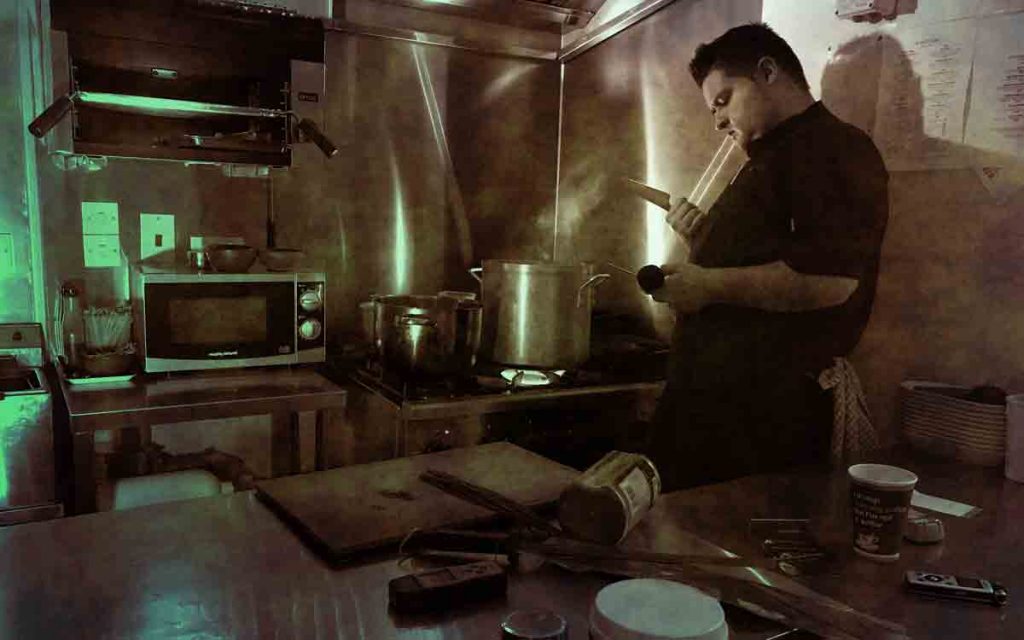 Grandparents' Influence
I first developed my passion for cooking and the paranormal at a very young age influenced by my grandparents. Both of my grans, as told in the fairy tales, were great cooks. They didn't use recipe cookbooks as they had their own recipes in mind and hand scales did not exist!
I spent many summers with my grandfather on the estates he worked, where fresh fruit and vegetables where plentiful. I still relate all this to my career as a chef, my passion for great food and fresh produce and to shaping shaping the morals of my life and attitude.
Strange Experiences and Reading
The old estate buildings and strange experiences helped spur my interest in the paranormal world from a very young age. I've always loved reading books on history and ghost stories. For me it's part if paranormal research.
Old buildings are something that fascinate me, and if they are also haunted and accessible then even better! But lets also remember its not just old buildings that are haunted!
The Mysterious Highlander
Spirits have always been close to me even from when I was still a baby. My mother would often tell me of a story where she would wake in the night to see a large built man, very tall and dressed in full highland clansman wear and gear. He would simply stand and stare over my cot then just vanish.
This happened several times over a period of time, then just as quickly as he appeared, heed vanish never to be seen again. I still don't know the meaning of why he was there and doing this! perhaps a guardian? Or family member checking in? Who knows? But it was safe to say its something that always stays strong in my memory from as old enough as I can remember.
Learning from Scottish Paranormal
Jump forward 30 years and I'm now even closer to spirit than ever before with my first paranormal book now released, proud investigator with Scottish Paranormal team, working with the best people and equipment any investigator could ask for.
I'm learning the ITC, audio and radio scanning box side of the field from Scottish Paranormal founder, author Ryan O'Neill, who is also the man behind the massive Haunted Scotland. Ryan is one of the biggest and best-known names in the Scottish paranormal network. He has taught me from all from his years and wealth of experience in afterlife research.
But I must stress none of this would be possible without the guidance, help and support of Gregor Stewart, a fellow member of Scottish Paranormal and a historical afterlife researcher with a few books to his name. There really isn't much he doesn't know about history.
Without him, I would not be doing any of this in the paranormal field all will be revealed in my book the Haunted Scotland Cookbook out now from Beul Aithris Publishing.