Reading Time:
6
minutes
ANDREW HOMER reveals five spooky places to visit in haunted Wolverhampton, England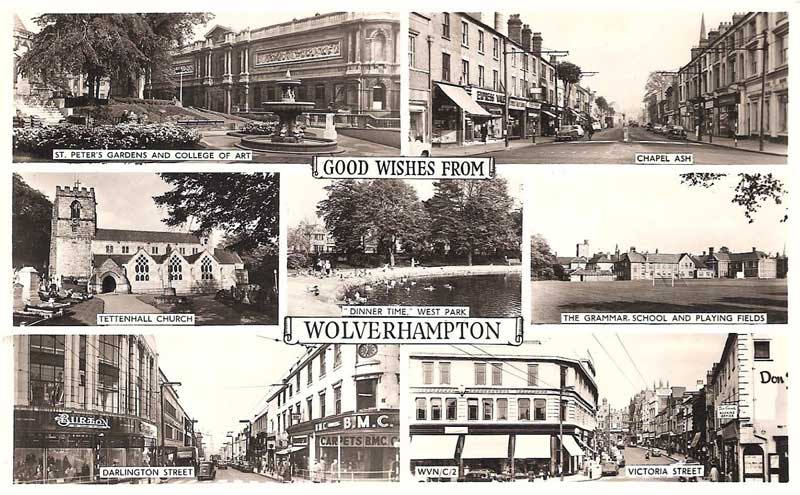 Giffard Arms, Victoria Street, Wolverhampton, WV1 3NX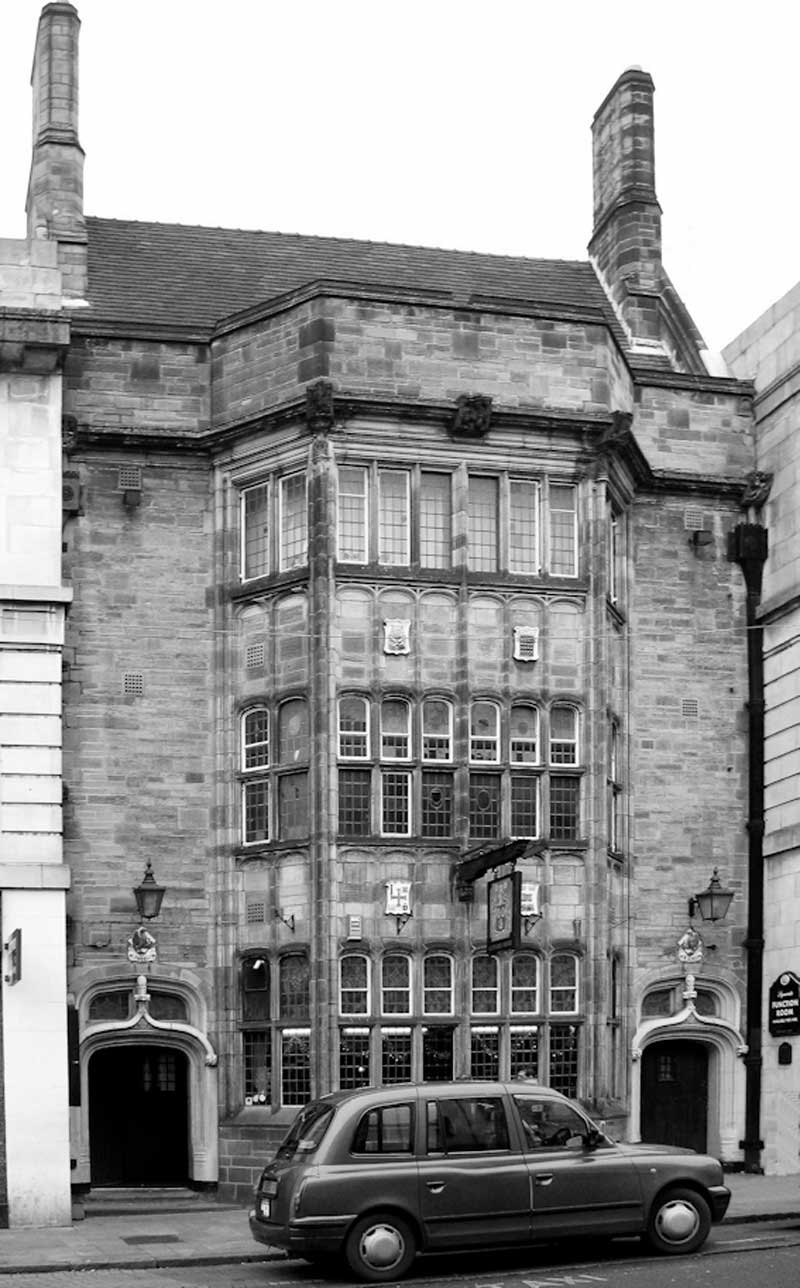 The Grade II listed Giffard Arms on Victoria Street with its Gothic styling looks as though it should be haunted, and indeed it is. The building looks older than it is being only opened in 1929 but replacing a much earlier inn on the same site.

A good deal of paranormal activity is reported at the Giffard Arms. Apart from poltergeist type activity such as glasses moving or exploding and doors slamming on their own there are at least three apparitions documented here.
Two of the ghosts may be experienced in the bar. A little girl has been seen playing here and a long dead landlord called John still likes to check that the pub is secure at night as he strides purposefully through the bar. Indeed, he passes right through the current bar as it didn't exist in his time.
The other ghost associated with the Giffard Arms is that of Anne Horton. She was a prostitute who appears to have lingered from a time before the present pub was built. She is said to have eventually committed suicide in the building. It seems she had a tendency to give her favours away if she took a liking to any young gentleman. Indeed, her ghost has been known to follow young men home if she particularly takes a fancy to them!
Grand Theatre, Lichfield Street, Wolverhampton, WV1 1DE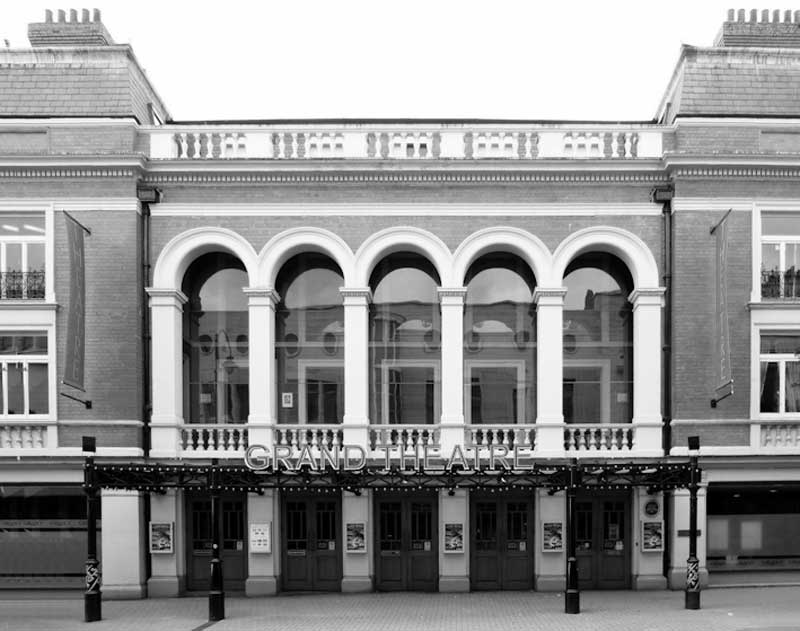 The Grand Theatre first opened its doors in 1894 and still retains it magnificent Victorian facade. The theatre has played host to many glittering stars over the years including a young Charlie Chaplin in 1902 who, according to recent evidence, may well have been born locally in Smethwick at what is now Black Patch Park.

In common with many other theatres, The Grand in Haunted Wolverhampton is allegedly haunted by at least two ghosts. The most well-known apparition here is one Mr Percy Purdy. He was the manager for some years in the early part of the 20th century and still likes to keep an eye on productions. He has been seen on numerous occasions including by one of the cleaners in the auditorium. As she looked at the immaculately dressed gentleman he simply vanished away in front of her. He has been seen at the end of the day making his way to the old downstairs bar where he liked to pour himself a whisky.
The second reported ghost at The Grand is not actually seen but makes her presence felt through the strong smell of lavender perfume and a distinct chill. She is sometimes known as the 'Lavender Lady'. This lady is often experienced around the stage area where the story goes that she was killed in a fall. Stories vary as to who she was and how she came to fall. In one version she fell from the stage and in another from one of the boxes above.
Mr Purdy is also reputed to be responsible for breaking glasses in the bar area. This seems a little unlikely given his obvious love of the building so perhaps there is a third entity who is a bit more mischievous?
Madame Clarke's, 4-5 King Street, Wolverhampton, WV1 1ST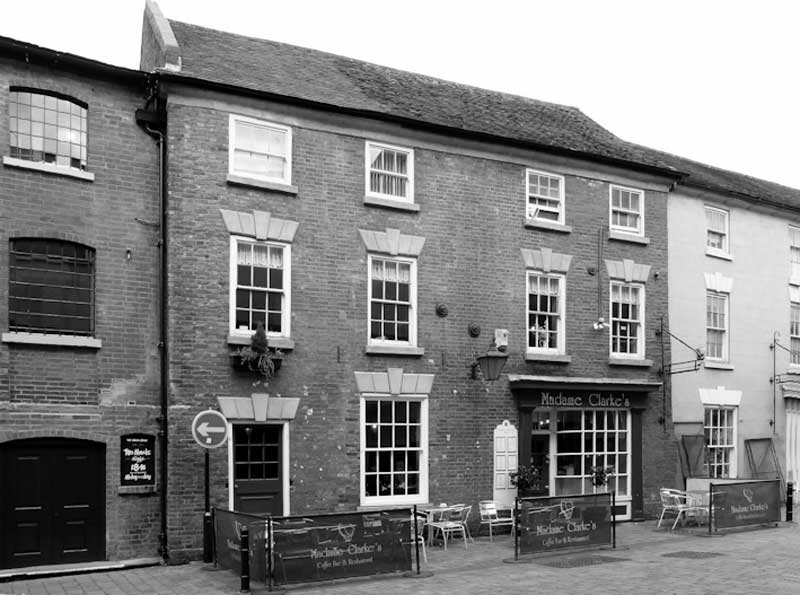 Madame Clarke's Coffee Bar and Restaurant is a splendid Georgian Grade II listed building with an interesting past. Originating in the 18th century the present building is mainly 19th century. It ran ostensibly as a drinking establishment but was also well known as a house of ill-repute presided over by Madame Clarke herself.

There are stories of secret tunnels here used by gentlemen who didn't want to be seen, especially by their wives no doubt, entering or leaving by the front door. One such tunnel was said to lead to the Old Still further up the street which itself is haunted.
Ladies of the night who frequented the house were known to chalk prices on the soles of their shoes. Should the authorities turn up unexpectedly the prices could easily be erased by simply wiping their feet on the floor!
The building is reputed to be haunted by Madame Clarke herself and indeed she may be the 'grey lady' who has been seen in the property. The sounds of footsteps and inexplicable loud bangs are heard in the building together with disembodied voices. Staff also report that they often have the feeling of being closely watched. Waitresses have even been known to have their bottoms pinched on occasions. Perhaps Madame Clarke's is also haunted by one or more of her errant customers.
Moseley Old Hall, Moseley Old Hall Lane, Featherstone, Wolverhampton, WV10 7HY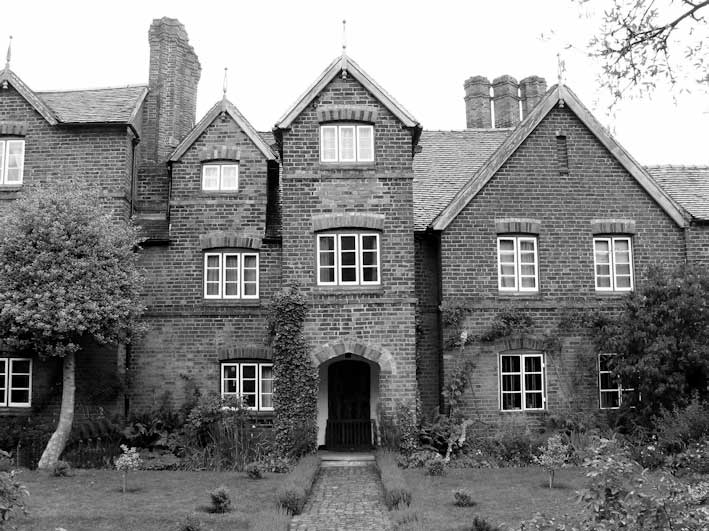 Moseley Old Hall was one of the places where Charles II hid after the ill-fated battle of Worcester in 1651. He was moved here from Boscobel House. The building now belongs to the National Trust and a guided tour gives a fascinating glimpse into this aspect of the English Civil War.

The isolated lane outside Moseley Old Hall is haunted by the ghosts of defeated Scottish soldiers returning home from the battle of Worcester. They have been heard immediately outside the house or their presence sensed as they pass by along the lane.
Moseley Old Hall was a Catholic house and the secret chapel upstairs has a very strange atmosphere at times. Many people have felt icy chills up there and some feel decidedly uneasy until they leave. On occasions, a lady in period dress has been seen in the chapel but there is no clue as to who she is.
One of the volunteer guides witnessed the heavily weighted chains on the clock in the King's room being moved by unseen hands during a regular tour. On the same tour, the door to the nearby Whitgreave's Room opened and closed by itself. Outside, as she stood in the corridor the same tour guide had the unnerving experience of feeling an entity pass straight through her which not surprisingly made her feel quite dizzy!
Northycote Farm, Underhill Lane, Bushbury, Wolverhampton, WV10 7JF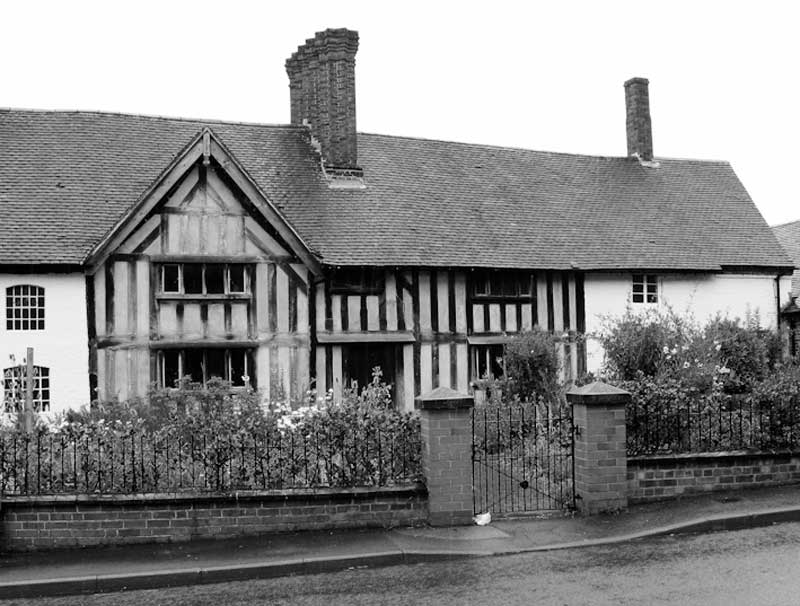 Northycote features a fine Tudor farmhouse and is once again a working farm in the care of Wolverhampton City Council and is open to the public. The house was built in the year 1600 and for two hundred years was owned by the Catholic Underhill family.

One story associated with the house is that a comely servant girl was ordered to nearby Moseley Old Hall to 'entertain' Charles II in hiding there after the battle of Worcester. This may have been to appease Charles after he was inadvertently refused shelter at Northycote. She reputedly disappeared on her return journey never to be seen or heard of again. The girl had a secret lover, a young farm worker. Brokenhearted, he haunts the farm buildings at Northycote still waiting for his long-lost love to return.
There have been other reported sightings at Northycote. A woman has been seen busily sweeping the floor of the tearoom kitchen before promptly disappearing. A polite gentleman in Victorian style clothes was seen in the mirror to doff his hat to a woman in the ladies' toilet before he too vanished.
The silent apparition of a Cavalier was seen by two stallholders at a Christmas fete to ascend the stable block staircase and pass straight through the wall at the top. A Cavalier has also been seen in the farmyard together with the sounds of non-existent horses. On one occasion, loud footsteps and the sound of someone falling were clearly heard coming from an upstairs room directly above the parlour. The room in question was found to be securely locked with no signs that anyone had been up there.
These Haunted Wolverhampton stories are adapted from Andrew Homer's book, 'Black Country Ghosts and Hauntings' which will feature over 150 such stories.
Discover more haunted places in the West Midlands here.