Reading Time:
4
minutes
Birmingham is the most populous British city outside London, but Birmingham is not only populated by the living. NIA JONES checks out five of Birmingham's spookiest places…
Birmingham Town Hall, Victoria Square, B3 3DQ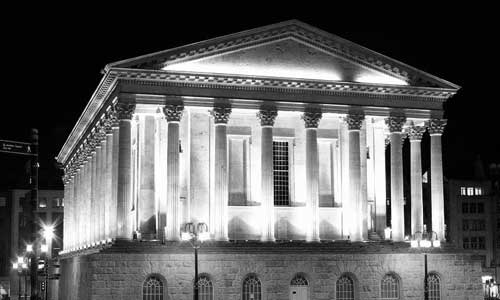 Birmingham Town Hall has three spooky residents, two stonemasons by the name John Heap and William Badger died during the construction of the building in 1833, while working on the external carved pillars a large block of masonry fell and crushed them to death.
Staff working into the night claim to have heard the two men still chiselling away at the pillars, they have also witnessed dark shadows and lights flickering.
The author Charles Dickens himself is believed to also haunt Birmingham Town Hall, Dickens gave his first reading of A Christmas Carol at the Town Hall on Boxing Day 1853.
A Victorian gentleman with a strong likeness to Dickens has been seen walking along the corridors, strolling in the gallery and sitting in the empty hall. A member of staff was allegedly approached by a male figure dressed in old fashioned clothes only to see him vanish before their eyes.
Birmingham New Street Station, Birmingham B2 4ND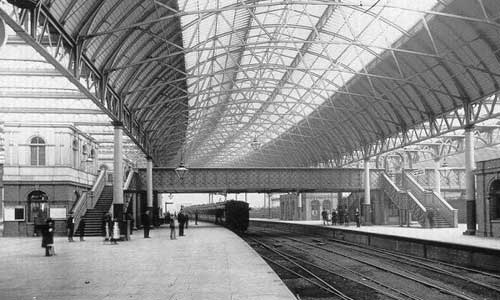 Birmingham New Street Station is a hotbed of paranormal activity, over the years there have been multiple deaths in the vicinity of the station. Platform 4 has been witness to several suicides and passengers have reported a strange invisible presence.
A Jewish cemetery was dug up when the station was built in 1848 and two passenger trains collided in 1921 with three people killed and 24 injured.
The station is also said to be haunted by a Walter Hartles, an engine driver who shot himself after his wife left him and a Victorian man named Claude, who died after poisoning himself.
Warstone Lane Cemetery, Warstone Lane, Hockley, B18 6NN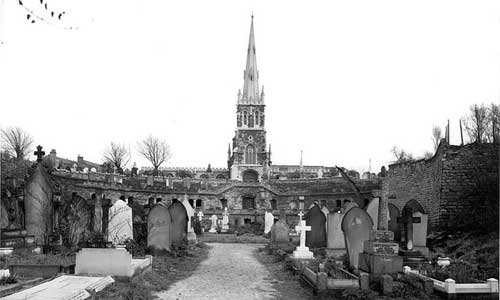 The former Warstone Lane Cemetery near to Birmingham's Jewellery Quarter is famed for its catacombs and has been the site of many ghostly apparitions.
A grey vision of a young lady in 1930s clothing has been seen walking through many solid objects, there is also an unusual odour about her, said to be the bitter almond smell of potassium cyanide.
This suggests that this young woman probably died as a result of cyanide poisoning, which was used in the gold and silver plating factories.
A young man wearing a trench coat has also been seen several times in the catacombs, a man working on a building extension to the Birmingham Mint was said to have seen a male apparition and was so spooked he refused to return.
Aston Hall, Trinity Road, Aston, B6 6JD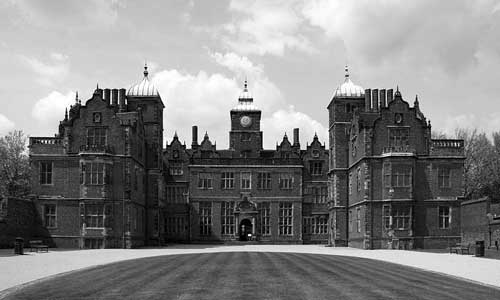 This Jacobean mansion, Aston Hall, was built by the wealthy Sir Thomas Holte in the first half of the 17th century; many people believe Aston Hall is the most haunted building in Birmingham.
Sir Thomas Holte had a reputation as a powerful, yet cruel tyrant.
He imprisoned his daughter Mary for trying to elope with a lover rather than marry the man her father had betrothed to her.
Mary ultimately lost her mind and died- she is said to haunt Aston Hall in the form of a White Lady, her ghostly shimmering figure is seen gliding around on the upper floors.
Sir Thomas's formerly elderly housekeeper Mrs Walker is believed to be another resident spook at Aston Hall, her ghost has been seen sitting on a chair in the Great Hall, wearing a high-collared green dress, staff have given her the nickname the Green Lady.
Visitors have even approached her believing her to be a member of staff in period costume.
New Alexandra Theatre, Station Street Birmingham B5 4DS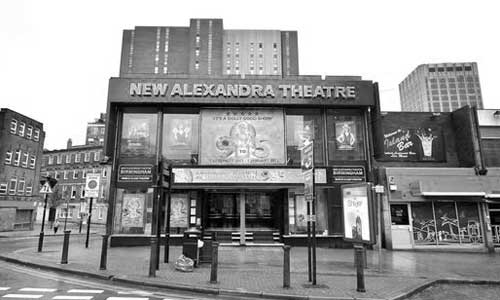 Ample unexplained phenomena has been reported in the theatre; power inexplicably drains from electrical devices, there is knocking and tapping noises, doors open and close on their own even though the theatre is closed for the night.
Staff and visitors have experienced being poked by an unseen presence while sitting in the auditorium.
There are a reported five ghosts haunting the New Alexandra Theatre – a stage manager believed to be called Dick, he can be heard jangling his keys, a mysterious Grey Lady, who was first, reported in 1987, a former wardrobe master who died while in the building, and a man dressed in military clothes wearing a top hat.
But the most famous ghost is former stage and cinema tycoon Leon Salberg, who took over the venue in 1911.
Known nationally as the Pantomime King, he was found dead in his office at the New Alexandra Theatre on September 29, 1937.
Have you seen a ghost in Birmingham? Tell us about it in the comments section below!