Kirkstone Pass Inn – at over 1400 feet – is Cumbria's highest and most haunted inn, says RICK HALE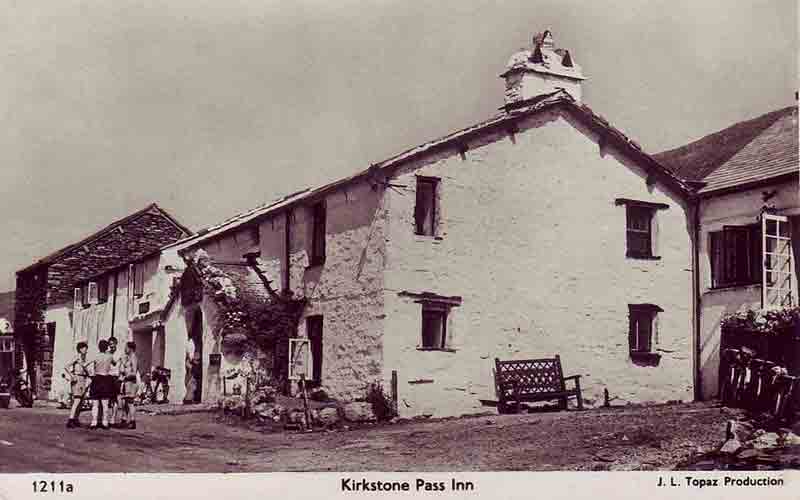 Kirkstone Pass Inn
Patterdale Road, Kirkstone Pass, Ambleside, Cumbria
High above the Cumbrian Lake District is the Kirkstone Pass Inn. A unique hotel with a colourful past.
This Inn may offer a breathtaking view of the beautiful lake district, but it also offers many ghosts of past travellers who just seem unable to leave.
Kirkstone Pass Inn history
According to historical records, The Kirkstone Pass Inn was built in 1496, and for over four centuries was known as The Travellers Rest.
The original Inn offered respite for people making the long journey through Cumbria into Scotland.
In the 19th century, the building was extended to accommodate more than a few travellers and was renamed The Kirkstone Pass Inn.
The rest of the history of this Inn may seem unimpressive. However, what is impressive is the number of ghosts said to haunt this mountain Inn.
The Tragic Ghost of Ruth Ray
Over the years there have been plenty of ghostly encounters that have been experienced by both staff and guests of the Inn.
Some of these ghosts are believed to be travellers that briefly stayed at the Inn before perishing along their journey in this rugged terrain.
And one of those spirits who met an untimely demise was a young mother named Ruth Ray.
When word reached Ruth that her father had taken ill, she left her home in Patterdale and brought her infant daughter to make the journey to Ambleside to be by his side.
When Ruth failed to return home, her husband mounted a search party to look for her.
Sadly, they soon discovered Ruth Ray and her child were caught in a snowstorm and Ruth froze to death near Ambleside.
However, there was a small miracle. Ruth had bundled her child up so well the baby survived the frigid temperatures.
To this day, the ghost of Ruth Ray has been encountered in the hotel searching for her lost child.
It has also been reported that she has warned several guests to beware of the snowy conditions that stole her life at such a young age.
Ghosts Of The Kirkstone Pass Inn
Besides the ghost of Ruth Ray, other phantoms have been reported haunting the Inn. And not all of them are as friendly as Ruth Ray.
The ghost of a little boy who was killed by a coach in the 17th century has been seen playing outside the main entrance where he died.
The terrifying specter of a grey lady has been known to scream in the face of people who get to close to her.
The spirit of a hiker who worked in the bar is believed to be behind the high-spirited hijinks said to happen in the bar.
This spirit has been known to throw bowls and break glasses by pushing them off the table.
Lastly, the ghost of a woman who was hanged for murdering her infant lurks around the tree where she was punished for her unspeakable crime.
Kirkstone Pass Inn a great place to stay
The Kirkstone Pass Inn is a dream for the outdoorsmen that stays at the Inn.
Each room offers a breathtaking view of the local mountain range, Including Red Screes, Helvellyn and Fairfield.
There are plenty of trails for biking, hiking and exploring Cumbria's Lake District.
In the nearby villages are a number of shops and restaurants for browsing and eating. And a number of museums, art galleries and of course places of historical significance.
Kirkstone Pass Inn offers award winning home cooked meals and deserts after a hard day of exploration.
Whether you're searching for ghosts or outdoors adventure, The Kirkstone Pass Inn is a great place to stay.
Tell us in the comments section if you're ever been to the Kirkstone Pass Inn
Kirkstone Inn Pass 1955