Reading Time:
3
minutes
Liam McNamara is one of Ireland's leading photographers of spooky and abandoned locations, followed by everyone from paranormal teams to writers of the supernatural. ANN MASSEY found out more about the man behind the camera as he shares images of some of his favourite spooky locations.
Liam McNamara says: "I took up photography as a hobby and it opened my eyes to all the hidden gems dotted all over Ireland. After I photographed the more commonly known sites I started to dig and explore deeper. I began to find our more 'spooky' locations, 90% of which are abandoned and have a story to tell.
This is especially true of our castles and abbeys, most of which hold dark secrets and have seen a bloody past. I love the folklore attached to locations from stories of the Banshee and hauntings told to me by locals.
I am sceptical when it comes to 'ghosts' as I haven't seen anything, however I have heard a few bumps and bangs while out exploring and more than once I have had an overwhelming feeling to 'get out' or not open a particular door. There are four sites I would never return to again and they have definitely left their mark.
For now I'll keep exploring. It's a great feeling finding hidden castles within woodlands and so on and I love the fact that through my photography I can share our hidden gems with the world and highlight Ireland for the land of myths, folklore and legend that it is."
Kilmallock Priory, County Limerick
The ruins of the tomb of White Knight, Sir Maurice Fitzgerald are always wet regardless of the weather. He was cursed by the dying breath of a woman to weep for her eternally.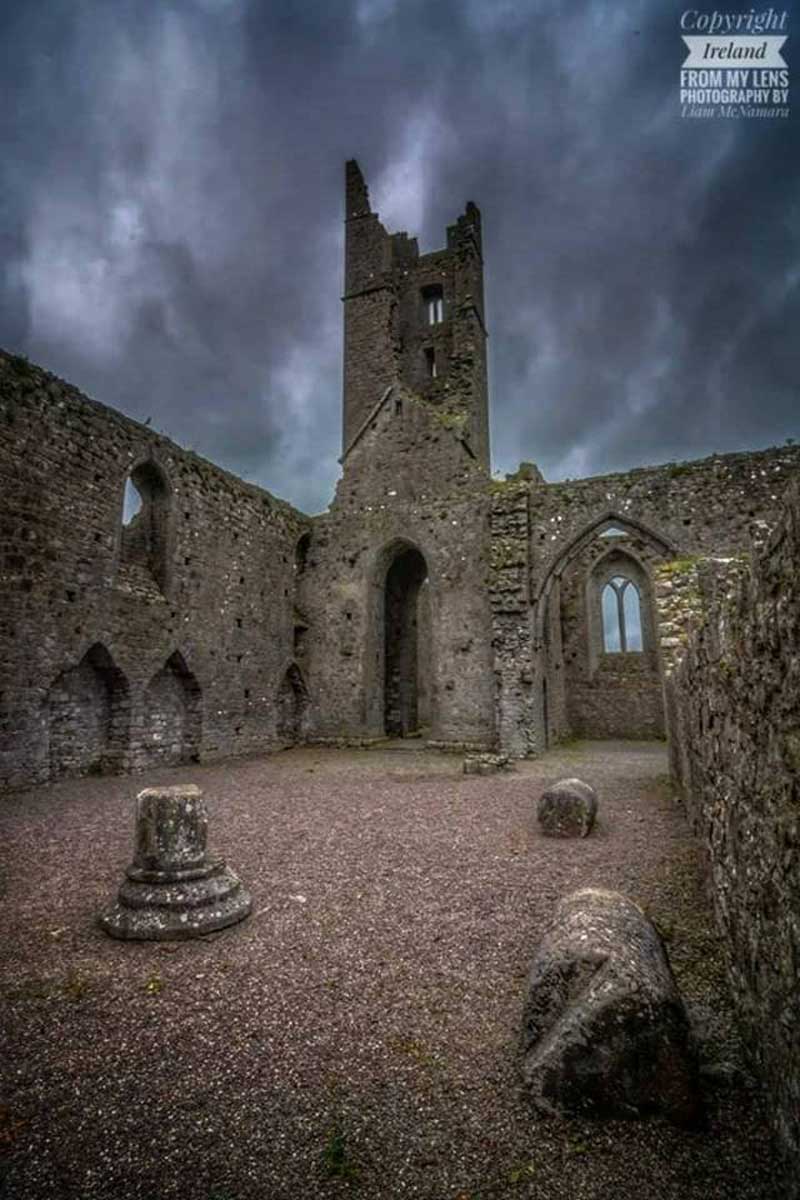 Old Abbey, County Tipperary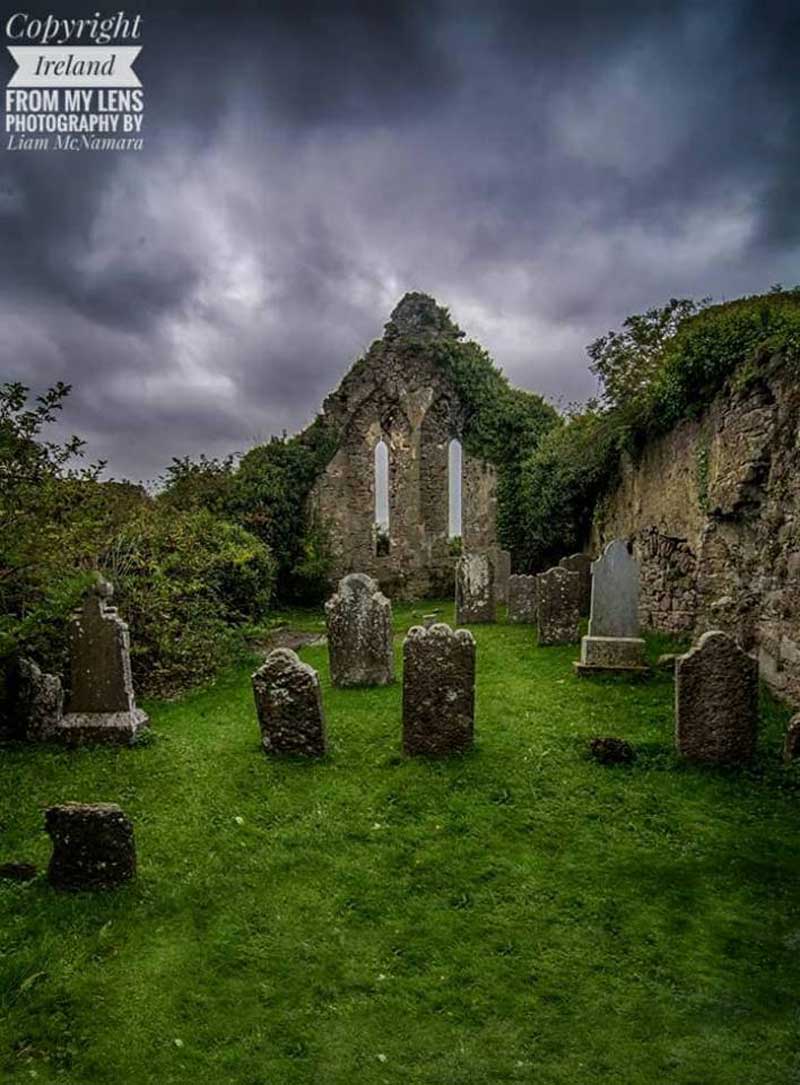 Murder window, Castle Roche, County Louth
Lady Rohesia de Verdun had the castle built by her husband to be in exchange for her hand in marriage. On the night of their wedding, Lady de Verdun coaxed her groom to look out of the new window and pushed him to his death. His spirit is said to still haunt the castle grounds.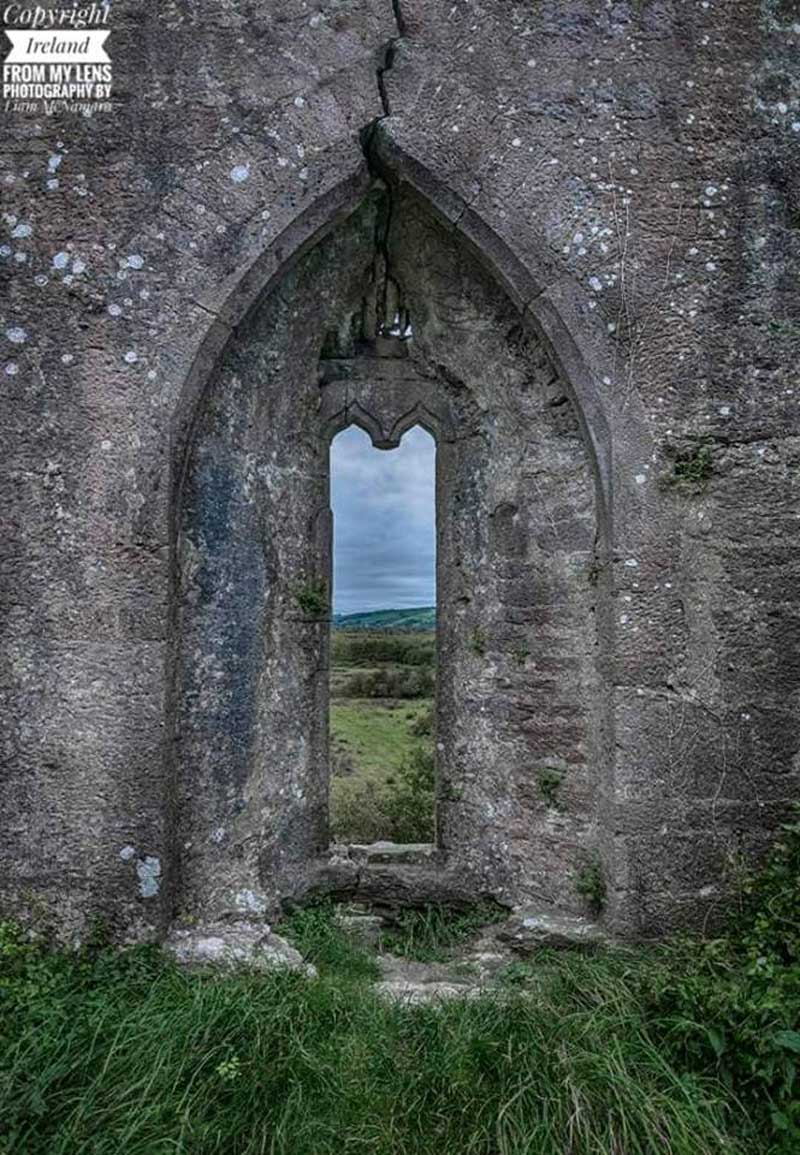 Mountshannon House, County Limerick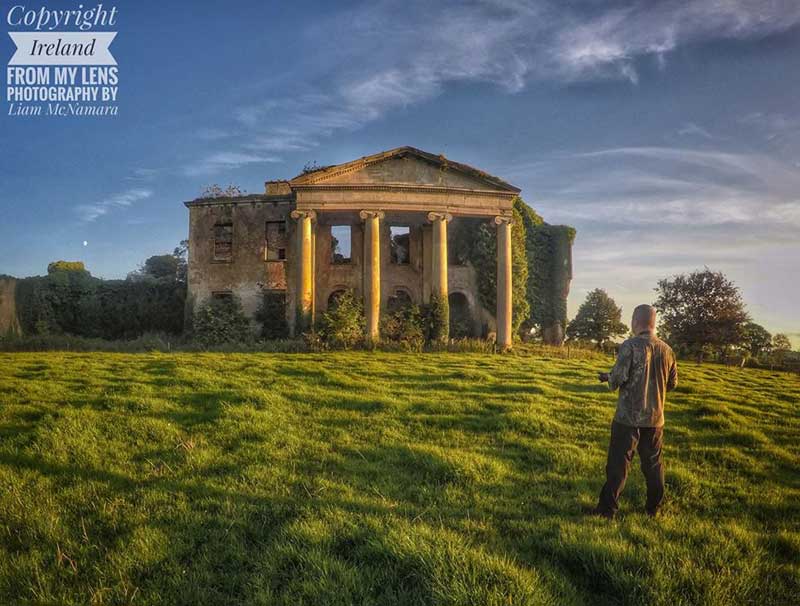 Curraghchase, County Limerick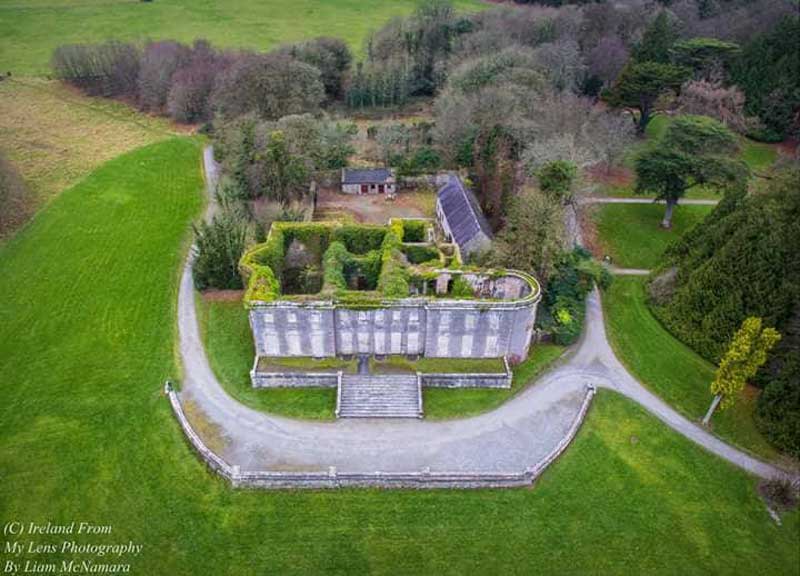 Goblin Window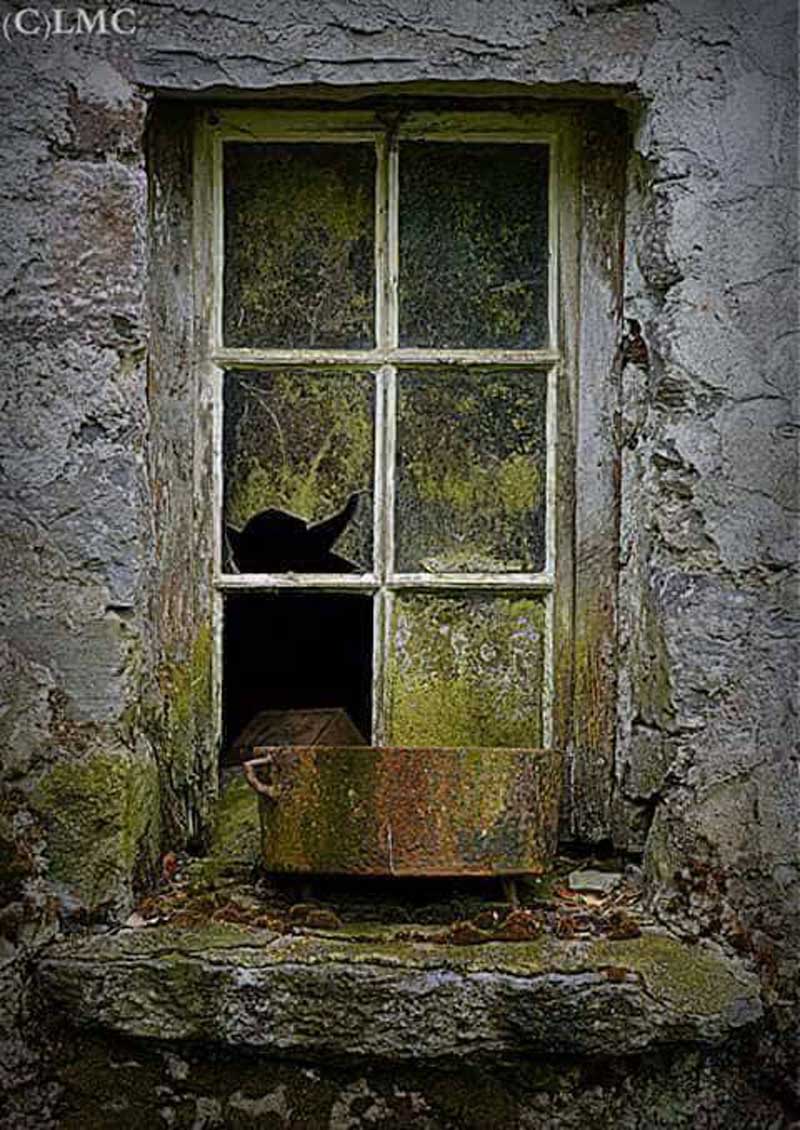 Oola Castle, County Limerick
Historical artefacts including a brazen trumpet and bronze weaponry were discovered here and are now kept in Trinity College. It is believed locally that a princess resided in Oola Castle. Princess Theresa was exiled to county Cavan for reasons unknown although it may be connected to her obsession with oranges!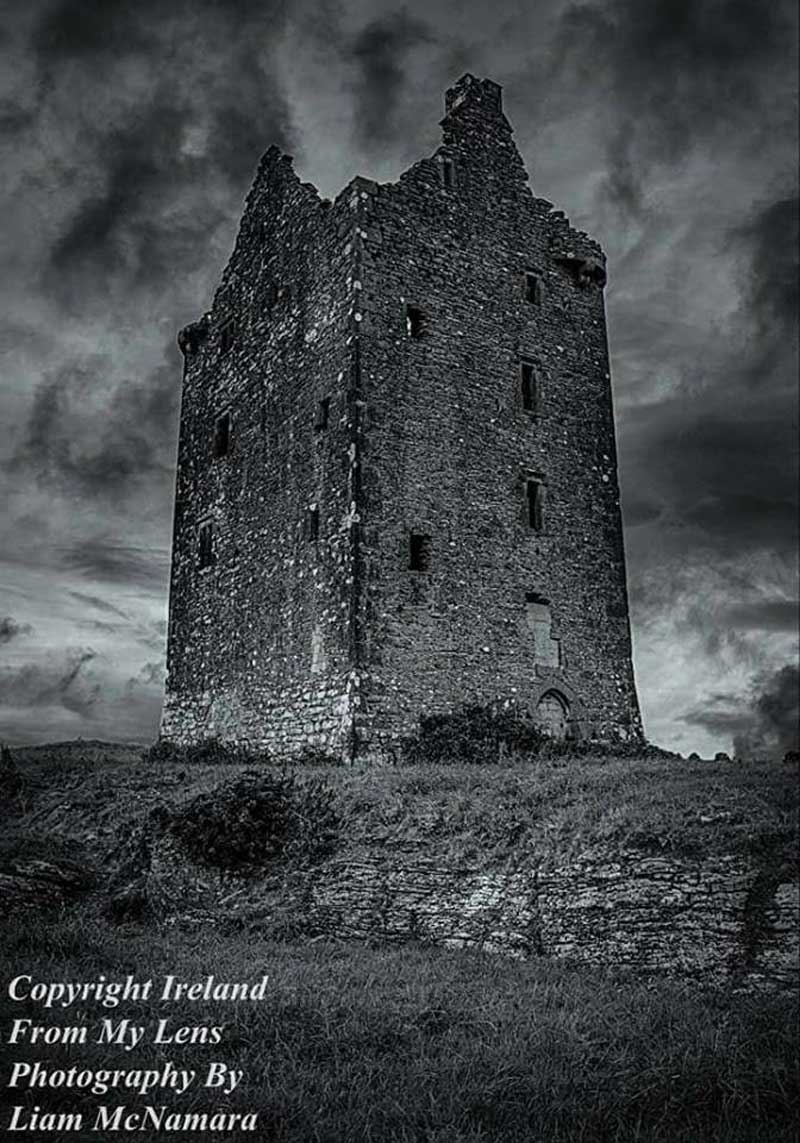 Check out more wonderfully spooky photos from Liam McNamara by visiting Ireland from my lens photography on Facebook.