PATSY SORENTI takes us back through time to visit the haunts and horrors of the ancient village of Isleworth and its wonderful haunted London Apprentice Pub in West London…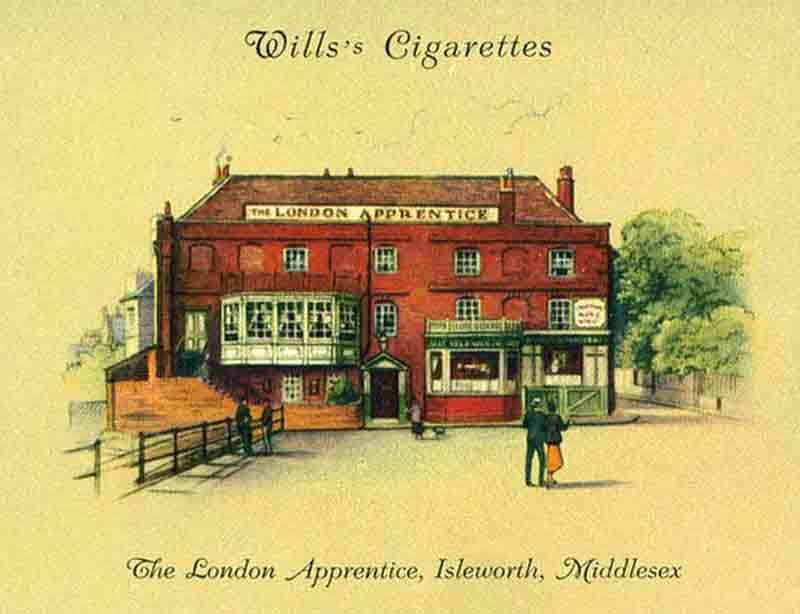 Isleworth is an ancient Saxon village, founded in 695. Originally called 'Gislheresuuyrth' ('enclosure of a man called Gīslhere') it first appeared as Isleworth in 1418. It was a farming and trading community, by which it was administered by a Manor and later during the reign of Edward The Confessor, the Manor belonged to Earl Algar.
It eventually passed into the hands of the noble St. Valeri family post-Conquest. It has always been associated with Royalty and from the Manor justice was dispensed in the 'Hundred Court.' These Manorial Courts decided on local disputes involving land and property within a set boundary. Adjacent to Isleworth Hundred was Hampton Hundred and Elthorne Hundred.
Its close proximity to the main Roman road from London to Bath and Winchester meant rich pickings for highwaymen, footpads and chancers.
Alongside this, the village then as now, was a dock for barges and boats carrying goods for transport to other regions.
This meant that people from far and wide would alight at Isleworth dock and maybe take in some refreshment at The London Apprentice, so called because of the 'apprentice lads' of the barges who would stop here during their free time.
This pub dates from the 14th century, but was rebuilt in the 18th when Isleworth became fashionable.
The pub has a legend of an old tunnel, which leads to the church, used by smugglers of old.
It was also the haunt of highwaymen and drunken clergy, and boasts two ghosts: one of a young apprentice who lost his life when the River Thames was in spate and of Reverend Glossop, the much-loved Vicar of All Saints Church across the road, whose grave bore for many years the only flowers in the churchyard. His monument stands in South Street.
It seems that he loved his parish so much that he cannot bear to leave it. His ghost has been seen outside the church and the pub, which he often frequented.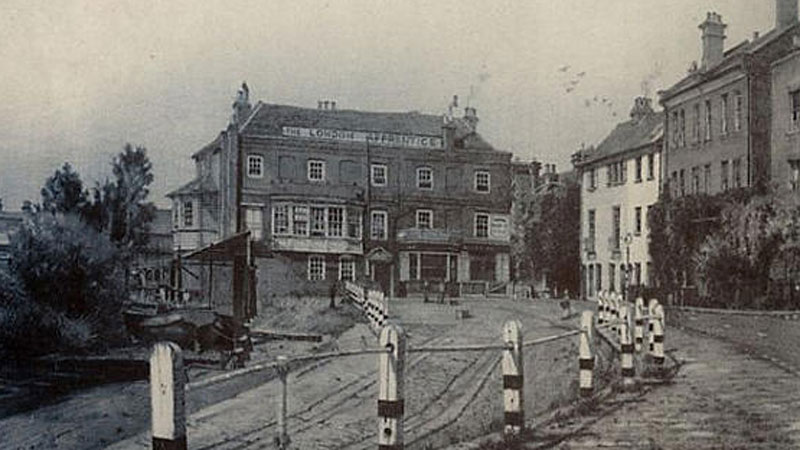 The ghost of the young boy has been seen in the bar and the upper rooms and present- day bar staffs have their own tales to tell. The ghost of Nell Gwynne, lover and mistress to King Charles ll has also been seen here, most often felt than seen; and a ghost that manifests in a very redolent way with the scent of gardenias.
So in all, the London Apprentice pub and restaurant is the perfect place to eat, drink and relax while taking in the ancient atmosphere and maybe a ghost sighting (or two!) Isleworth has as much to offer, if not more, than the well known London ghost walks.
Inside the London Apprentice in Isleworth