Reading Time:
4
minutes
LEE D. MUNRO explores some of the most spooky hauntings in the North East city of Newcastle Upon Tyne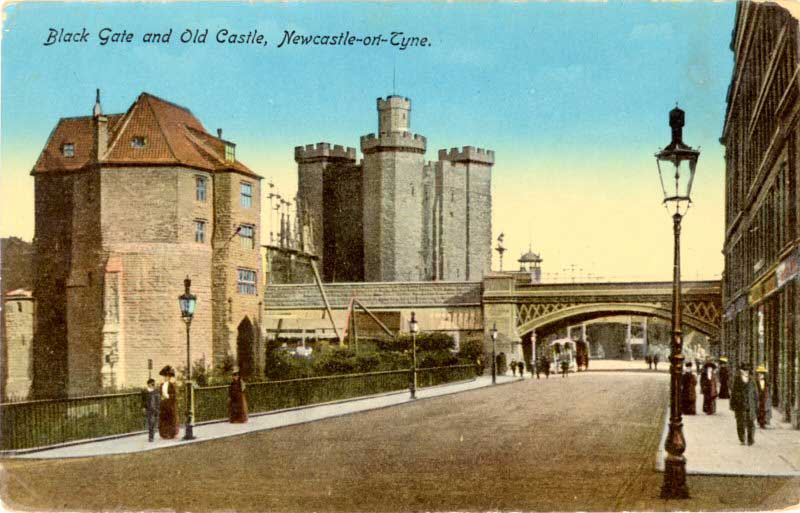 The Newcastle Keep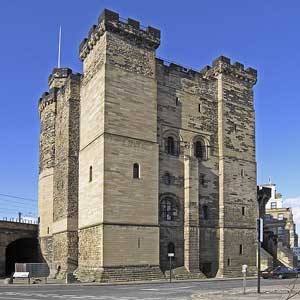 Located at a strategic location overlooking the River Tyne, The Newcastle Keep has seen continuous human habitation for over two thousand years. It is also the location of the construction that eventually gave the city its name. The original stone castle was built in the 12th century.
The Newcastle Keep is almost a Mecca for ghost hunters. Stories of figures, moving mists and light anomalies, auditory phenomenon such as footsteps, and feelings of being touched are examples of a host of reports coming out of the Keep. Sure, most of these stories come from ghost hunters themselves, but there are certainly some genuinely interesting accounts.
Couple this with the Keep's fascinating and sometimes bloody history, and you have a must-see for visitors to the city.
The Black Gate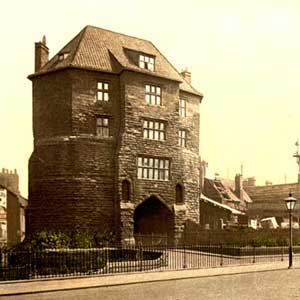 The name sounds like it is straight from a Stephen King novel – like some portal to hell. Much as I'd like a portal to hell on my doorstep to investigate, the Black Gate doesn't come close to that. It is another interesting Newcastle Upon Tyne landmark however.

It is located adjacent to Newcastle Keep and was constructed in the mid-13th century as a barbican to the castle. It originally featured two drawbridges and a portcullis. House were built inside (and also a pub, it is Newcastle Upon Tyne after all!) and the Black Gate eventually became a slum.
Similar to the Keep, the Black Gate does have reported paranormal activity. Also like the Keep, these reports tend to originate from the groups that have investigated. There have been reports of a woman watching passers-by below a balcony, a figure holding a baby, black mists, an ominous presence, alleged poltergeist activity and even people left with scratches and marks. Make of that what you will.
Why not visit it after the Keep and delve into its history yourself.
The Theatre Royal, Newcastle Upon Tyne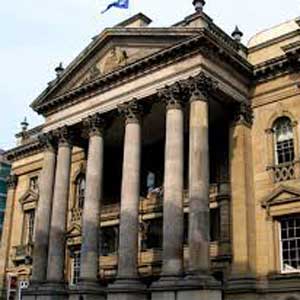 The Theatre Royal is one of the most distinctive and recognisable buildings in Newcastle. And like many theatres across the land, comes with its own apparent ghost.
The theatre opened in 1837. Spookily, following a performance of "The Scottish Play" in 1899 fire gutted the interior and it was a further two years before it reopened.
The Theatre Royal's resident ghost is known as the Grey Lady. Details are sketchy at best, but it is commonly believed to be the spirit of a woman who threw herself off, or fell from, an upper gallery to the seats below. She has been reported by staff over the years, although there are no public stories regarding her in recent years.
The Tyne Theatre

Located on Westgate Road, the venue opened in 1867 named The Tyne Theatre and Opera House. It has closed and been resurrected several times in its history. It has been a venue for plays and speeches, rock and pop bands, and a cinema (including a period as an X-rated movie house before closure in the 1970s).
There are reports of staff and patrons being pushed by unseen hands. This is commonly attributed to an actor who was killed in the theatre. It is rumoured his is seen sitting in his favourite chair in the theatre. There is also a story in some sources that sounds uncannily like the female ghost mentioned in association with the Theatre Royal. It is possible this account has been transferred from one theatre to another, or is common to both theatres or is common to neither!
More recently, reports came out of spooky goings on when Britain's Got Talent auditions were held at the theatre in 2010. Apparently small stones were mysteriously thrown at Piers Morgan, with no discernible source. It is unfortunate that more detail on this story cannot be found, and some might say that more sizeable minerals were not mentioned.
Literary and Philosophical Society of Newcastle upon Tyne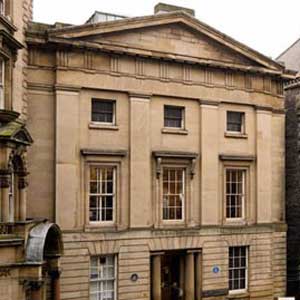 Located at the bottom of Westgate Road, the Lit & Phil is another of Newcastle's fascinating and historical, if criminally little known, jewels. The society was formed in 1793 and has been located at the current building since 1825 (construction on which started in 1822). It is the largest independent library outside London and in 1879 became the first public building in the world to be lit by electric light bulbs.
Ghostly activity has been reported in various forms. Light anomalies have been photographed. The sound of the pages of books being turned has also been reported. Other auditory phenomenon has also been reported including footsteps and coughing and movement in areas where no people were present. In 2012 security camera footage was released of a fire exit door opening apparently of its own accord.
Have you seen something spooky in Newcastle Upon Tyne? Tell us about it in the comments section below!
A native of Newcastle Upon Tyne, LEE D. MUNRO has has a deep interest in researching and writing about anomalous experiences and phenomena. As a member of Otherworld North East Research Society he is also actively involved with investigating in Tyne & Wear, Northumberland and County Durham. Follow him on Twitter @L_D_Munro or visit the OWNE site