Reading Time:
4
minutes
Guest writer BIANCA reveals the hauntings of The George Hotel in Crawley, Sussex, now known as The Ramada by Wyndham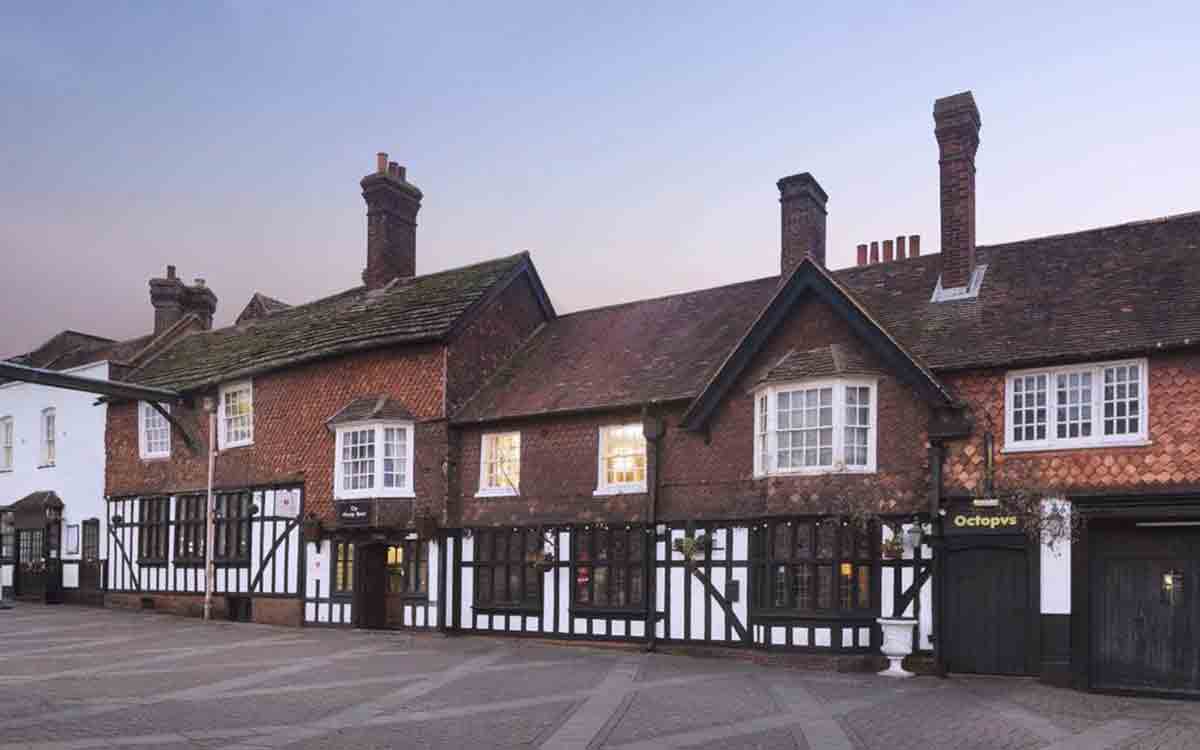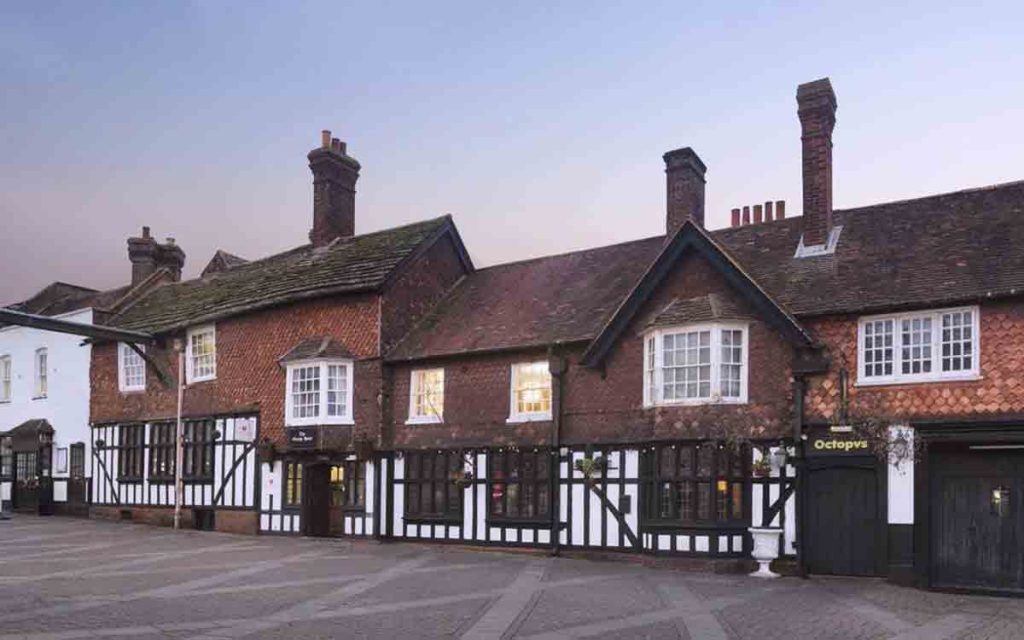 I used to work as assistant sales director at The George Hotel in Crawley, Sussex. It's a beautiful old building, renamed The Ramada by Wyndham Gatwick.
A former coaching inn with half-timbered outer walls in leafy Sussex, the hotel dates back to 1579, with parts of the building dating to 1450.
Ghoulishly, there used to be a gallows in the square outside.
The inn was perfectly located for an overnight stop between London and Brighton. A long eight-hour long journey by coach and horses, it must have been a welcoming sight to see the hotel all lit up.
This is the hotel featured in Sir Arthur Conan Doyle's mystery Rodney Stone, featuring bare knuckle fighters.
I had a very suave Italian boss, who never mentioned to me any of the mysterious occurrences.
Spooky goings-on in Crawley
During my first position for them as banqueting coordinator,it was on my rounds, showing conference rooms that I began to notice some strange phenomena.
When I became unnerved by them, I started to ask around. It took a while but eventually people began to open up.
I noticed the ladies bathroom downstairs was always cold even when the heating was on.
The feeling of being watched in there was really horrible. It was a feeling of being glued to the spot and unable to move.
Walking down the corridor outside, at the halfway point, I had the same experience of being unable to move. I remember describing it as "walking through treacle, as if you can't lift your legs".
If I had to show the ballroom to potential wedding clients, the tour was always quite nippy as the feeling persisted in there also. But it was a beautiful room so luckily no one noticed, other than to say "it's quite cold in here is the heating on?" which it invariably was.
Haunted activity at the George Hotel
The night porter told me that sometimes when they were alone, the disused antique brass bells hanging in reception would sometimes ring by themselves. Electric lights would switch on and off by themselves, usually when someone was alone.There was a cupboard door which no matter how many times it was locked the door would open by itself. I had also locked it and seen it open again after the chambermaids had locked the keys away.
There were rumoured to be the ghost of a night watchman who drank poisoned wine and a little girl in a white dress.
I am keeping the most grisly tale for last.
Acid Bath Murderer John Haigh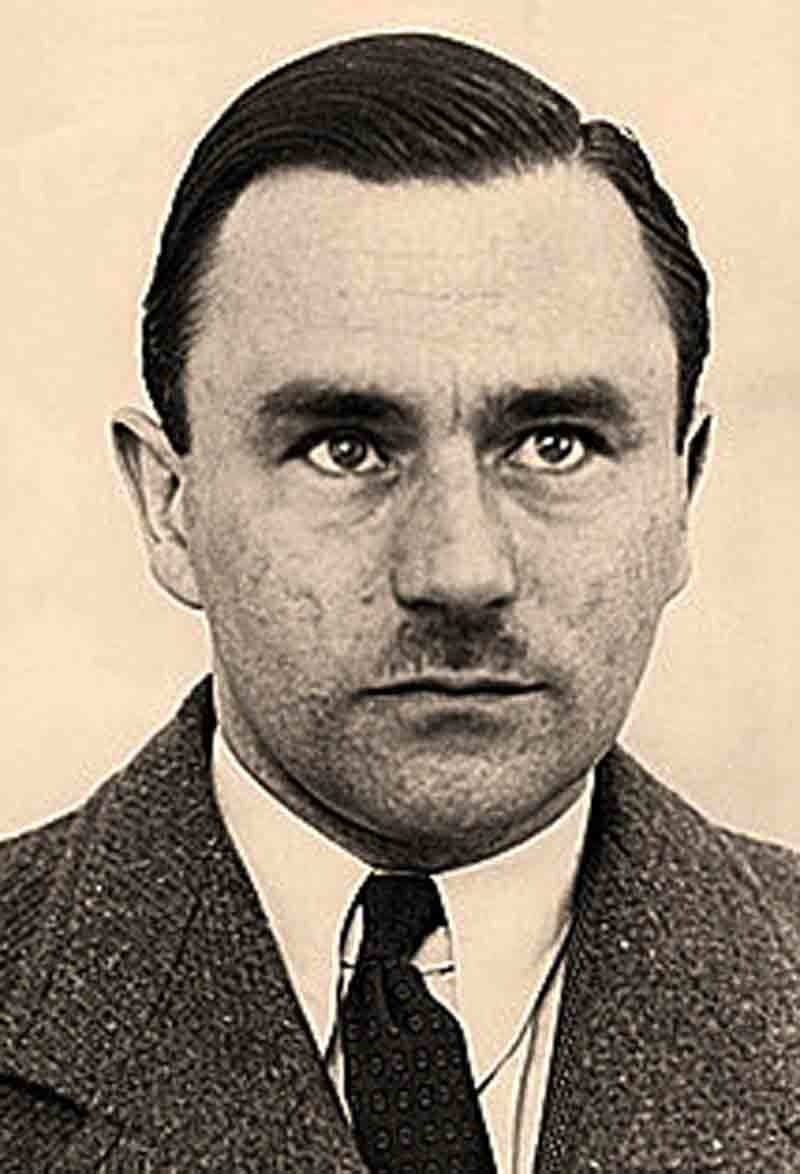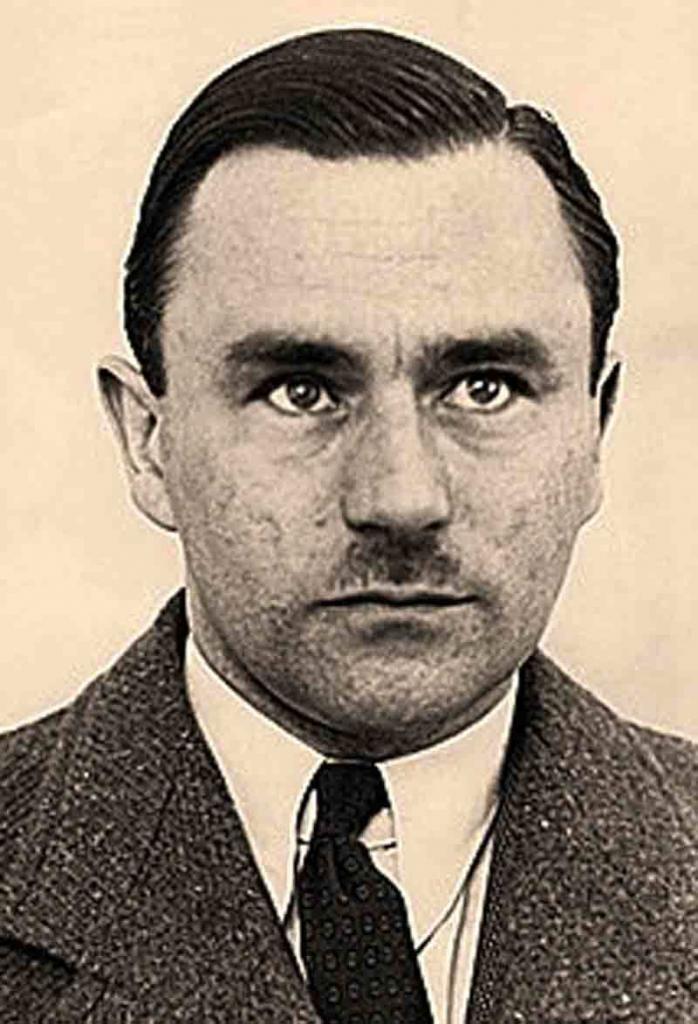 This is the place that acid bath murderer John Haigh dined the night he strangled a female guest and then disposed of her body in a bath in a house at the back of the George Hotel.
He mainly chose wealthy female victims but had been known to kill men. The total killed was nine.
In February 1949, sulphuric acid and a human foot were found in a Leopold Road warehouse along with human fat.
Haigh was a fan of the French murderer Georges-Alexandre Sarret, who dissolved the bodies of his victims in acid. (LINK)
The fiend found out it took 30 minutes to dissolve the body of a mouse and continued to calculate from there.
Haigh soon developed a technique of befriending people with properties or businesses, murdering them and disposing of their bodies in acid, which he kept barrels of in a warehouse.
Crafty to the last, at his trial Haigh claimed to be a blood drinker hoping to get himself committed to a psychiatric hospital and then eventually released.
But the death sentence was handed down instead, putting an end to his cunning crimes.
Back to modern times,there is a room in the hotel which during my time there was turned into a room for staff to sleep in, as several American tourists had woken up terrified reporting feelings of pressure on their chests and hands around their throat.
This was apparently the room that Haigh dined in before murdering his female victim and then disguising her as being merely tired having drugged her drink, dragged her around the back of the hotel and disposed of her in a bath of acid at a nearby property.
You can read more about John Haigh's murders here.
BIANCA is a passionate folklorist and designer whose dissertation about the influence of folklore on our culture spawned her MA in Folklore at Herts Uni. She supplemented her grant by doing Tarot readings and designing tattoos