---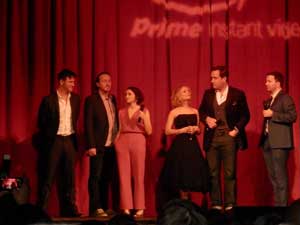 ---
Ripper Street will return this week with a double episode. Spooky Isles editor DAVID SAUNDERSON and members of the Spooky Isles team were invited to the very special red carpet premiere in London to see the first two episodes!
---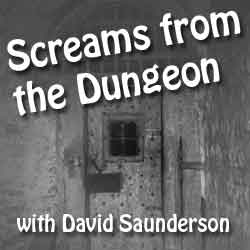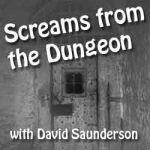 Late last year, the BBC announced it was cancelling Ripper Street because it was failing to get the rating against shows like Celebrity Big Brother or whatever rubbishy forgettable reality show it was up against.
Like mostly everyone, Spooky Isles was aghast that the Beeb would cancel such a beautifully-scripted, well-acted and all-rounded fantastic historical drama as Ripper Street. So immediately, we jumped into action and started a petition calling for its immediate reinstatement.
At the time, we thought it might get 500 signatures if we were lucky. No doubt, we thought, they'd be so many petitions, the impact of ours would be watered out.
But something strange happened – the Spooky Isles petition somehow became the official petition of our overwhelming campaign of supporters and people just ran with it. The petition was mentioned in many national newspapers and media and even got the attention of Ripper Street star herself Myanna Burning (aka Long Susan), who called on people to support it.
Eventually we got over 40,000 signatures – 40,277 to be exact. There were so many people who backed the petition and I would like to thank the bloggers, tweets, facebookers and anyone who helped promote the cause.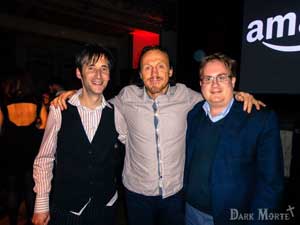 Then in late February this year, Amazon Prime Instant Video announced it would resurrect the series as a pay-per-view with the series later screening on the BBC.
That's where we are now.
This Thursday, Amazon will run the first two episodes back to back. And after watching them at the premiere in Shoreditch in London last week, I can promise Ripper Street fans, they won't be disappointed.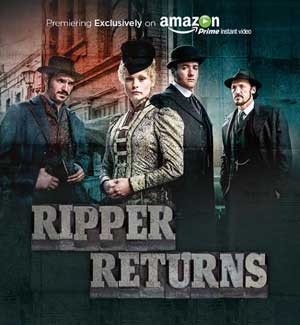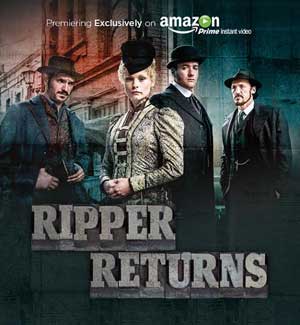 The new series starts in 1894 – four years after the last series and much has changed.
You can read our review of the new episode later this week, but to give you a quick overview of the changed lives of the Ripper Street crew – Drake (Jermone Flynn) has risen up the ranks to inspector, Long Susan (Myanna Burning) is now running a charity and loan sharking business, Rose (Charlene McKenna) is a big theatre star and Reid (Matthew McFadyen) is a recluse more interested in paperwork than frontline policing. And, oh yes, Homer Jackson (Adam Rothenberg) is still drinking and womanising – so some things stay the same!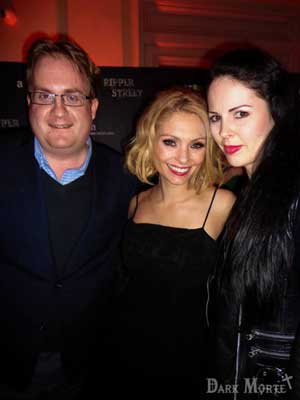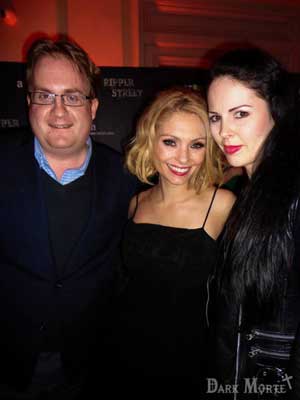 The premiere of Season Three was held at Shoreditch Town Hall – the site of inquest of the Mary Ann Nichols murder by Jack the Ripper in 1888. We were met at the door by people dressed as Victorian coppers and others dressed in historical garb. Everyone was excited they were about to watch a series they thought was dead and buried.
Our petition was mentioned during the opening remarks at the premiere and I was personally thrilled to meet and talk the stars of the show and learn how Spooky Isles' petition had a real impact on helping the show be reborn on Amazon.
I'm very excited about the new series.
PS. I am really annoyed with myself that I forgot to ask Matthew McFadyen about his new Enfield Poltergeist mini-series based on Guy Lyon Playfair's book This House is Haunted.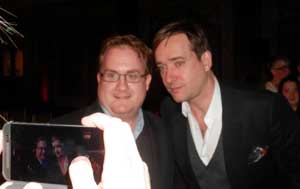 ---
READ: Jack the Ripper's Secret Confession BOOK REVIEW
---