Reading Time:
3
minutes
Who says you can't teach an old magician a new trick? RICHARD PHILLIPS-JONES looks at Shadows: And Now For My Next Trick…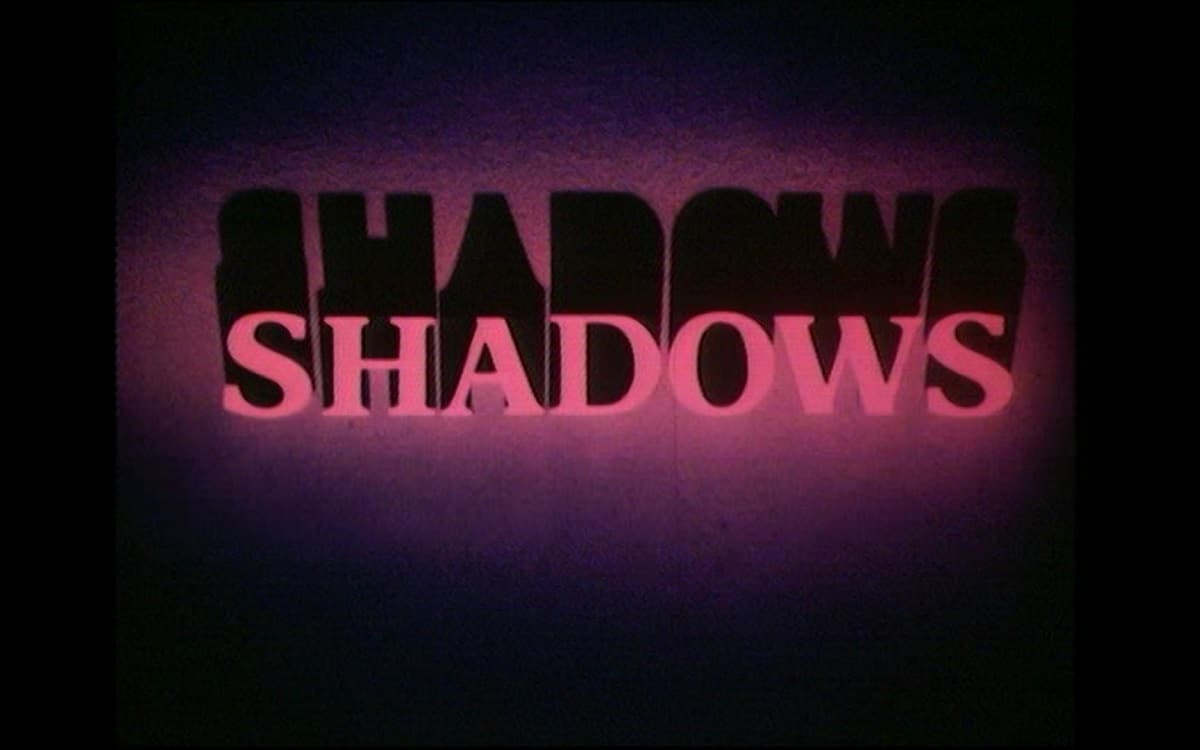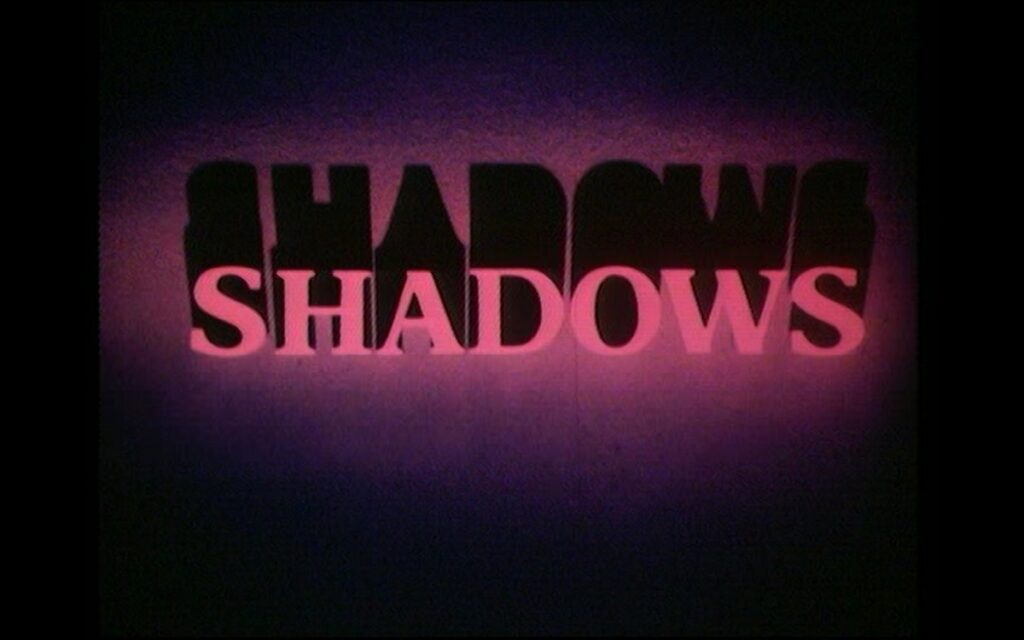 BROADCAST: 4 October 1978
STARRING: Clive Swift, Caroline Embling, Jacqueline Pearce
WRITER: PJ Hammond
DIRECTOR: Michael Custance
Shadows: And Now For My Next Trick Review
Mr. Devine is a children's entertainer, taking his tried and tested magic act to parties and functions for a modest fee. His latest assignment is to perform at the home of an influential lady (Jacqueline Pearce, credited simply as "Hostess") but the children gathered there are unimpressed by the show, predicting the outcome of tricks with indifference and the occasional yawn then dispersing before Devine can perform his finale.
Back at the dingy boarding house he calls home, Devine is mulling over his lot with a sherry when, from out of nowhere a pink egg suddenly appears on his table, quickly followed by one gold and one pearl-white. These eggs have magical properties and (opting not to look a gift horse in the mouth) a delighted Devine quickly works out a new act where the ovoid objects disappear, reappear and levitate themselves into the air.
Enlisting the aid of his landlady's daughter Marion (Embling) as his assistant, Devine is determined to return to the scene of his failed show to finish his act and find redemption. It seems this new trick might revive both his act and his fortunes, but is there a catch?
Marion thinks it's all too good to be true, especially when she notices that every time the eggs perform some kind of mystical act, one of Devine's own possessions seems to disappear into thin air. As his new and improved act reaches a crescendo, Marion tries to warn Devine before something goes horribly wrong…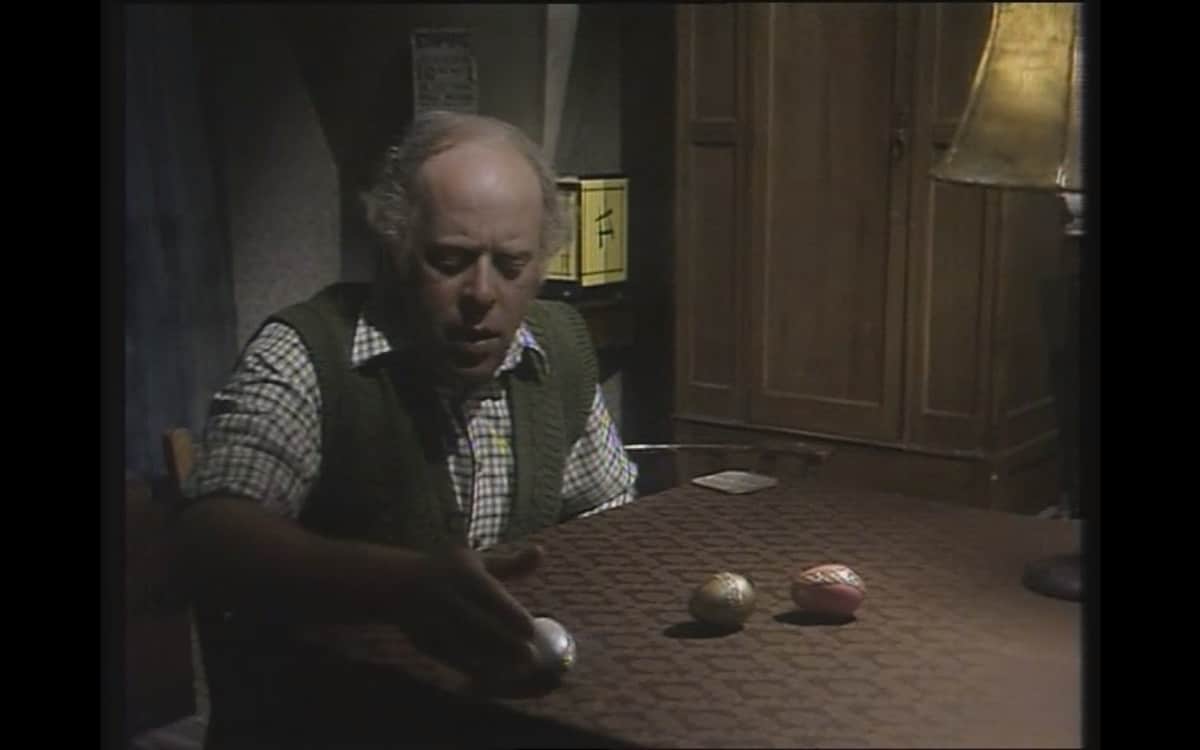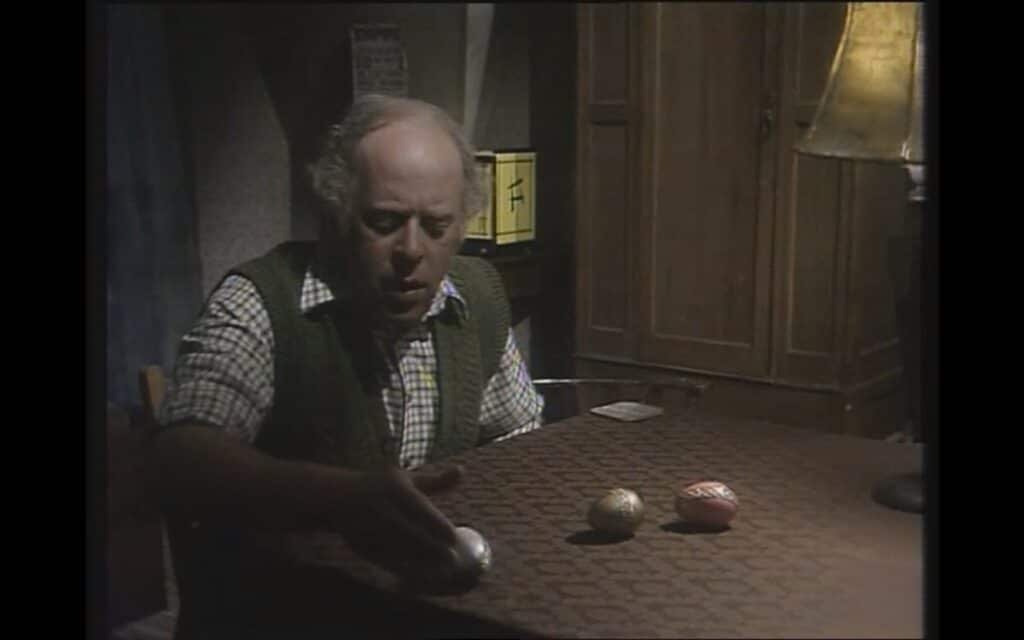 Shortly to unleash Sapphire & Steel (1979-81) on an unsuspecting nation, PJ Hammond turns in a true highlight of Shadows' entire run, a thoughtful and ultimately unnerving character study which is very much Clive Swift's show and he turns in one of the series' best performances.
Interestingly, the child characters in the story are uniformly obnoxious – there's not one juvenile on view that the viewer might be expected to have any empathy for, most unusual for a Shadows episode. Indeed, the fact that an adult character is the main focus is also atypical of the series and the story wouldn't have been out of place in an Amicus anthology.
If previous entry The Rose of Puddle Fratrum seemed to be repointing the show at a younger audience, And Now For My Next Trick thankfully brought the series back to its original remit in style.
However, as the final run of episodes progressed it was hard to shake the feeling that Shadows might be suffering something of an identity crisis and the next episode would only muddy the waters further…
TRIVIA POINTS: At the time, Jacqueline Pearce was appearing in Blake's 7 (1978-81) as arch villain Servalan but is of course beloved in these parts for Hammer's Plague Of The Zombies and The Reptile.
Although well remembered for his sitcom work in Keeping Up Appearances (1990-95), Clive Swift had a number of memorable horror roles and he holds the distinction of starring in the first two entries of the BBC's A Ghost Story For Christmas. Swift also appeared in the Dead Of Night story The Exorcism, Death Line and Alfred Hitchcock's Frenzy, making 1972 a very macabre year for the actor!
Curiously, Devine refers to the hostess as a "first-class bitch" at one point in the script. Strong stuff for a children's programme, and I'm surprised it got past unchallenged.
Tell us your thoughts about Shadows: And Now For My Next Trick in the comments section!
Read more about Shadows TV series here.