Reading Time:
3
minutes
An evil magician gets an unwelcome surprise when he steals a dead gangster's footwear. RICHARD PHILLIPS-JONES on the Shadows episode, Dutch Schlitz's Shoes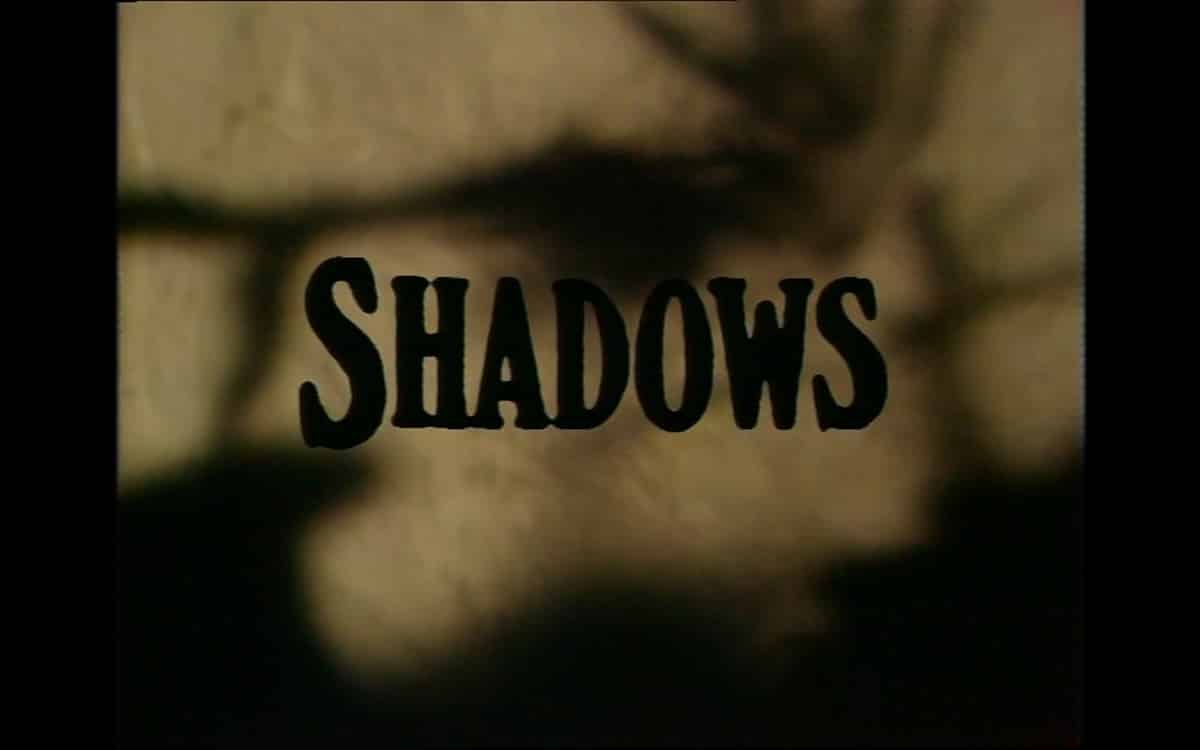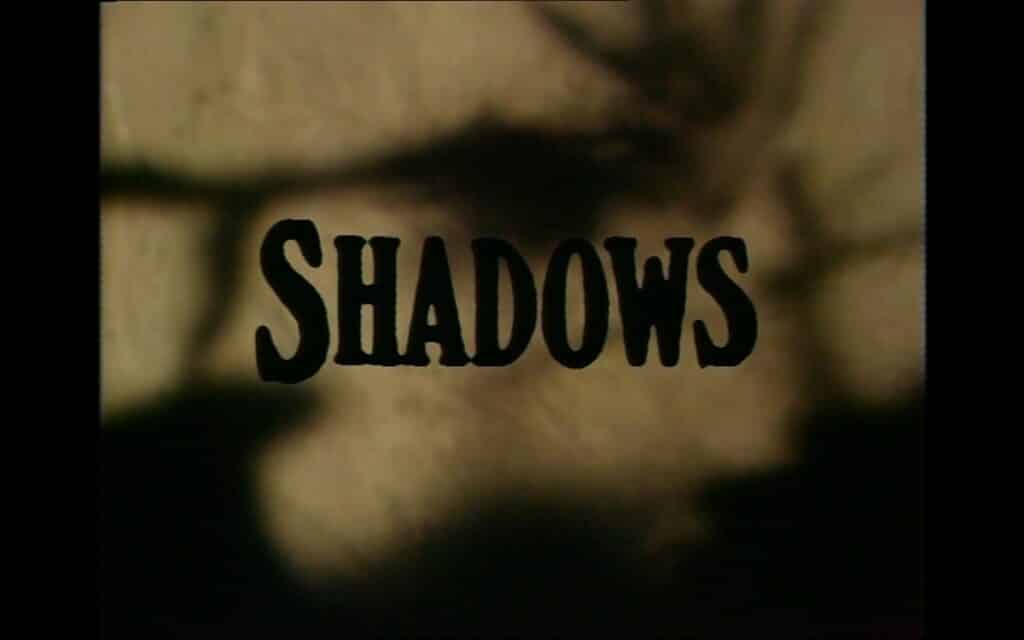 BROADCAST: 8 October 1975
STARRING: Russell Hunter, Kenneth Caswell, Barry Stanton, Gordon Gostelow
WRITER: Trevor Preston
DIRECTOR: Stan Woodward
Shadows: Dutch Schlitz's Shoes Review
Evil magician-cum-criminal mastermind Mr. Stabs (Hunter) covets a black glove which once belonged to another malevolent wizard named Mendoza, seeking to restore his weakening powers with the magic it is imbued with. Accompanied by sidekick Luko (Caswell), he breaks into the home of collector Sir Arthur Inchwood (Gostellow) with a view to stealing the item from his archive.
Inchwood catches the intruders in the act but, flattered by their compliments on his collection he makes the mistake of allowing Stabs to try on the glove, and finds himself turned into a toad for his troubles.
Not content with his new acquisition, Stabs takes a shine to another item in Inchwood's haul, a pair of shoes which once belonged to gangster Dutch Schlitz, an infamous Chicago bank robber of the 1920s, but donning the footwear has an unexpected side-effect: Stabs finds himself possessed by the spirit of their original owner, and driven by a compulsion to rob the nearest bank…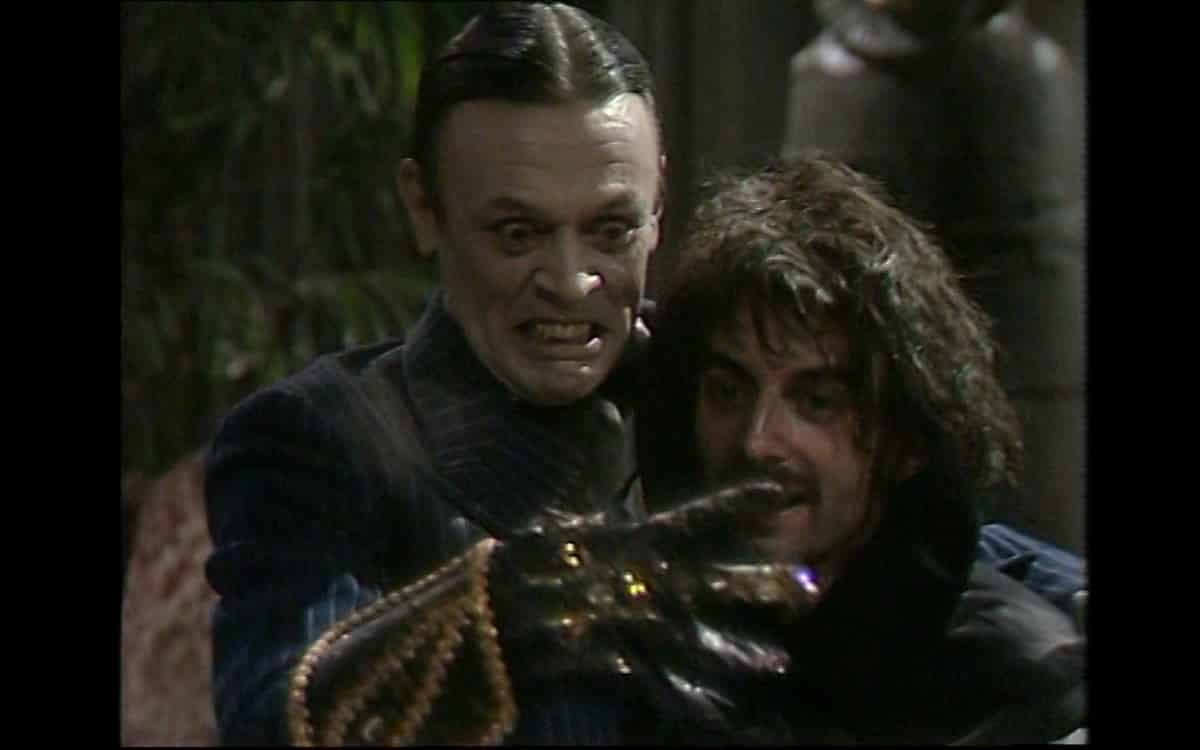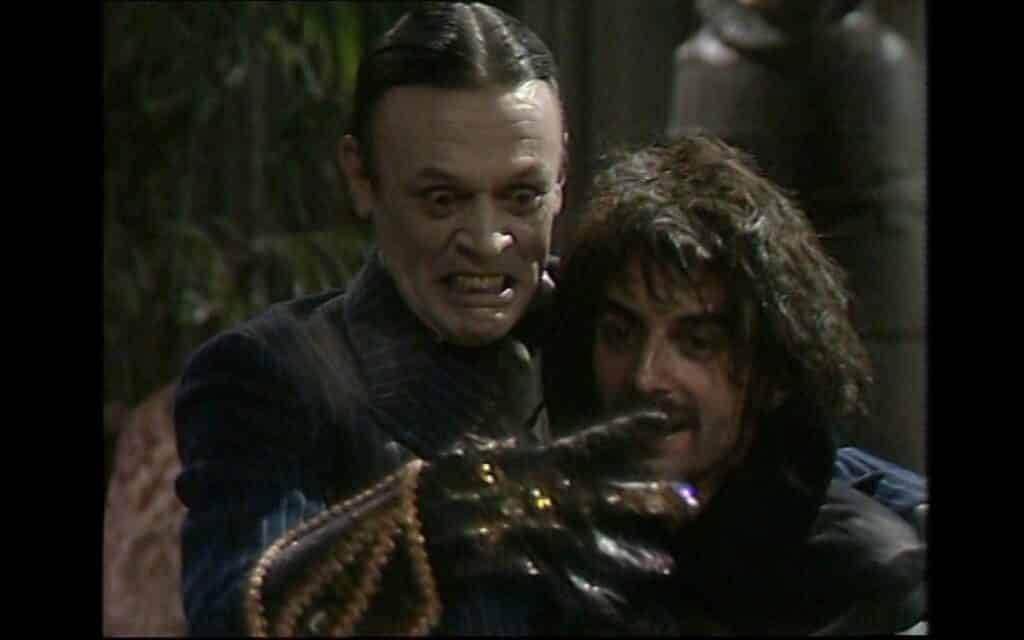 Something of an odd-one-out in the first series of Shadows, this one revives a villain from Thames' earlier Ace Of Wands (1970-72), and one wonders if this was a pilot of sorts for a possible Mr. Stabs spin-off series that never materialised.
In the context of Shadows' opening series, the finished result is somewhat jarring, with the pantomimic performances and slapstick comedy contrasting markedly with the thoughtful, underplayed approach of the other six instalments. The basic story might well have benefitted from a similar treatment, but the whole thing is played broadly for laughs, with director Stan Woodward showing none of the restraint he used to such great effect in The Waiting Room.
In fairness, Dutch Schlitz's Shoes may perhaps have made more sense to fans of Ace Of Wands. It's difficult to view the episode in its proper context today, since all of Mr. Stabs' appearances in the earlier show are now missing from the archives, presumed wiped (see footnote).
Still, whatever faults Dutch Schlitz's Shoes may have had, it was at least clear that the team behind the show weren't afraid of taking a risk and throwing something different into the mix, even in its debut run. Nevertheless, fans who had grown to love Shadows' more cerebral approach to the supernatural would have been relieved to see it back on more comfortable ground for its next story.
TRIVIA POINTS: Stabs would appear one more time in what would now be termed an origin story: Simply titled Mr. Stabs, it appeared in the second series of Dramarama (1983-89), with the character played this time by David Jason.
Russell Hunter was probably best known to British viewers as small-time criminal Lonely in Callan (1967-72).
FOOTNOTE: Thanks to an Ace Of Wands fan who had access to a tape recorder at the time, you can find rough audio recordings of Mr. Stabs's outing in "Seven Serpents, Sulphur And Salt" at YouTube.