Reading Time:
3
minutes
KAYLEIGH MARIE EDWARDS speaks to Christopher Adamson about his role as a Victorian psychopath in the supernatural horror, The Sleeping Room 2014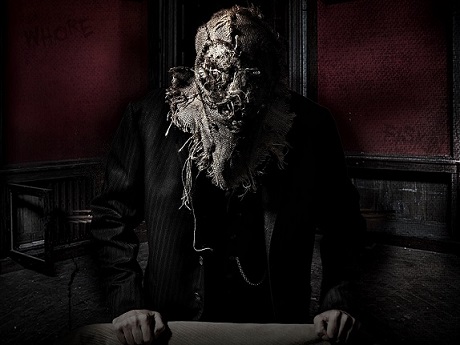 TITLE: The Sleeping Room
YEAR RELEASED: 2014
DIRECTOR: John Shackleton
CAST: Leila Mimmack, Joseph Beattie, Julie Graham, Christopher Adamson, David Sibley, Chris Waller
The Sleeping Room 2014, now available on DVD, is a new horror you don't want to miss. A contemporary tale of terror with a Victorian underbelly, this movie will slither beneath your skin and stay there.
Blue (Leila Mimmack – Becoming Human) is an escort working for a violent pimp named Freddie (David Sibley – Downtown Abbey), and is sent to meet a new client in a once infamous Victorian brothel in Brighton. The client, Bill (Joseph Beattie – Hex) has a quirky charm, and Blue is almost as intrigued by him as she is by the old house, which is under renovation. However, it is when they discover the 'sleeping room' that things begin to take a frightening turn.
The secret room not only unlocks dark secrets about the property's past, but also about Blue's murky family history and the death of her mother. Blue is forced to confront her own demons as well as some other forms of evil in this psychological gothic nightmare.
In an interview with Christopher Adamson (Pirates of the Caribbean), who plays Victorian psychopath Fiskin in this supernatural blend of past and present horror, he comments on the use of the mutoscope films – an element that adds a tremendous amount of eeriness to the movie in itself. The audience, like Blue, is forced to watch what first appears as Victorian soft porn, which then escalates into brutal snuff films. The fact that this portion of the horror is silent enhances the brutality of what we are seeing, and the notion that perhaps those in this industry should speak up before they too are silenced.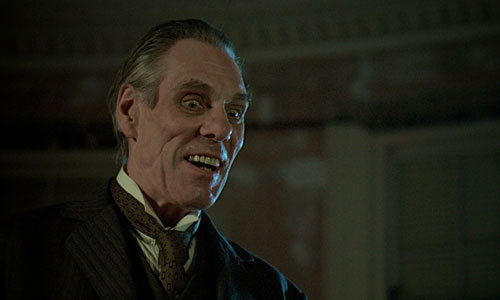 Adamson tells us that his role as a "psychopathic pimp who films snuff images as he kills and dismembers his daughters and wife" was challenging but he loved it. Discussing the character of Blue, he offers the opinion that her occupation as an escort is "not horrific until her pimp threatens to beat her up. The horror comes when this nice young man she is getting attached to starts to change as he gradually becomes possessed by some outside force or personality…"
As a relatable character set in modern day, Blue is someone we feel for – all judgment of her choice of occupation is stripped back and replaced by the overwhelming fear for her safety as she spirals into danger.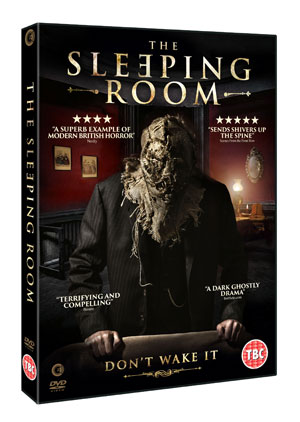 This movie is suitable for those who appreciate anything creepy, jumpy, and disturbing. Its stylistic elements also appeal to the more sophisticated side of horror, and is a worthwhile watch – audiences will not be disappointed. We'll leave you with a few words from Christopher Adamson, who answered the question of what he hopes the audience will take away with them – "That Fiskin will come back and possess you. That Fiskin will be haunting this world forever and ever…"
Enjoy and remember – don't look into that mirror for too long…