TITLE: Shadow of the Vampire
YEAR RELEASED: 2000
COMPANY: BBC Films and various others
DIRECTOR: E. Elias Merhige
CAST: John Malkovich, William Dafoe, Udo Kier, Cary Elwes, Catherine McCormack, Eddie Izzard
PLOT: A fictional account of the film of FW Murnau's silent classic Dracula-copyright-rip-off Nosferatu, where the actor hired to play Count Orlok (aka Dracula) turns out to be a real vampire causing considerable filming "issues".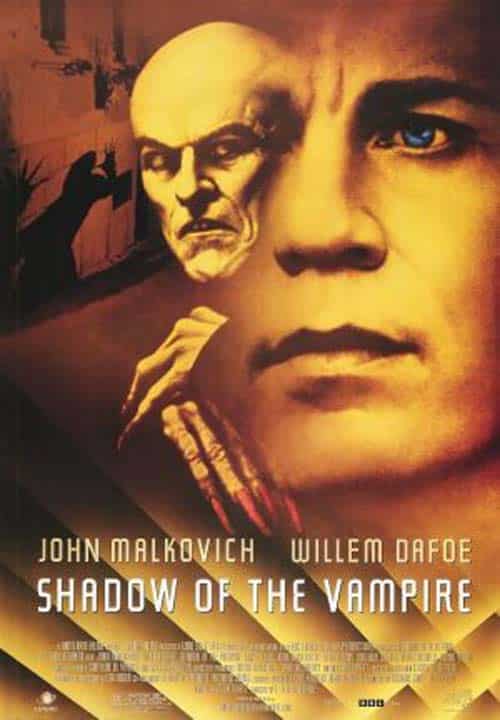 MORAL OF THE STORY: Beware actors who turn up on set with their own fangs.
FUN FACT: Udo Kier played the title role in Blood for Dracula (1974).
140-WORD MINI REVIEW:  Merging behind the scenes terror with a bona fide horror film classic – three words – absolutely bloody marvellous!
NOTE: I thought long and hard whether Shadow of the Vampire should appear in a British horror blog, considering its main stars, director and producers were  from the US. But baring in mind the film has BBC money in it, the original film is based on Bram Stoker's Dracula and British actors Cary Elwes, Catherine McCormack and Eddie Izzard make up its supporting cast, the film is just too good not to claim it as a British horror film.
Watch Shadow of the Vampire 2000 Trailer
Tell us your thoughts about Shadow of the Vampire 2000 in the comments section below!