Reading Time:
4
minutes
Spaced, the hilarious British sitcom, often paid tribute to some fine classic horror moments. JAMES WILLIAMS, from Horror Trope Autopsy, chooses five of his favourite Spaced horror film references!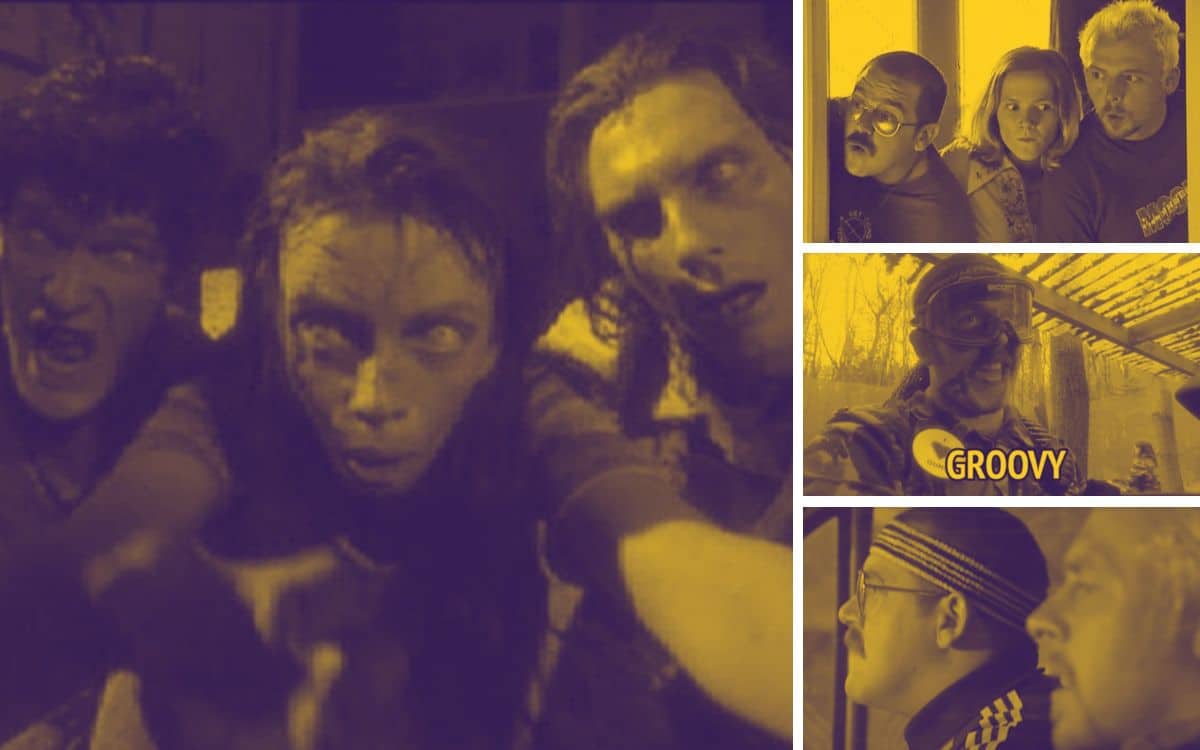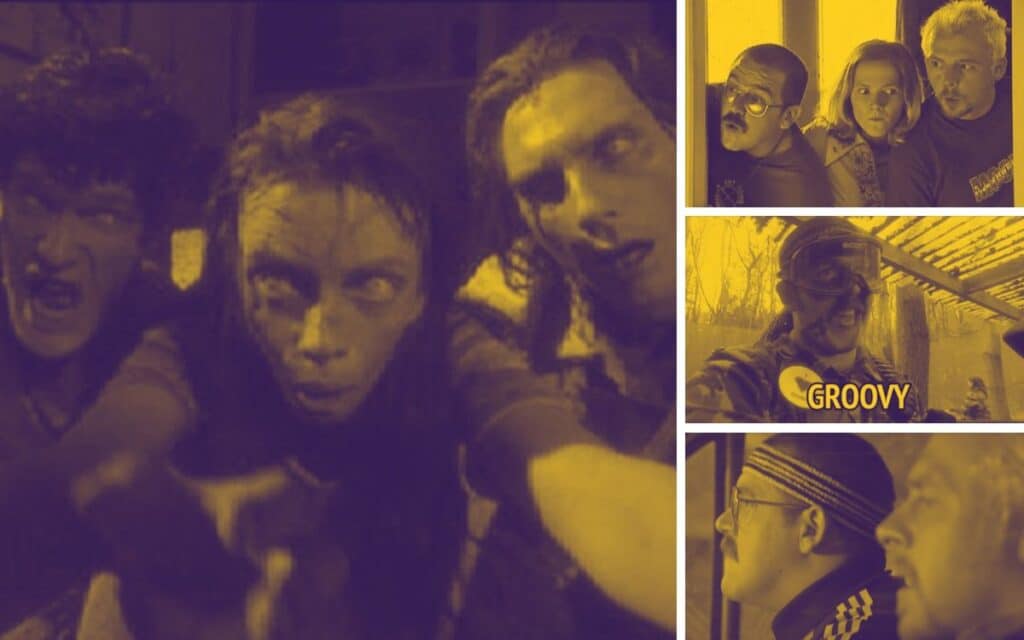 British sitcom Spaced (1999-2001) ran for just 14 episodes, yet writers Jessica Stevenson and Simon Pegg crammed in more than 80 film references. And they weren't just tacked-on.
Spaced is cherished because grand cinematic allusions to films like The Shining and Psycho were intricately woven into the modest, domestic framings of the show, elevating the sitcom into something lovingly, hilariously melodramatic. 
It's a show created by film geeks, about film geek characters, gobbled up by an audience of besotted film geeks. And, of course, it geeks out most on horror.
Skip to the end: here are the top five nods to horror in Spaced.
5. "It's perfect for a child." (The Shining 1980) – S1, E1 Beginnings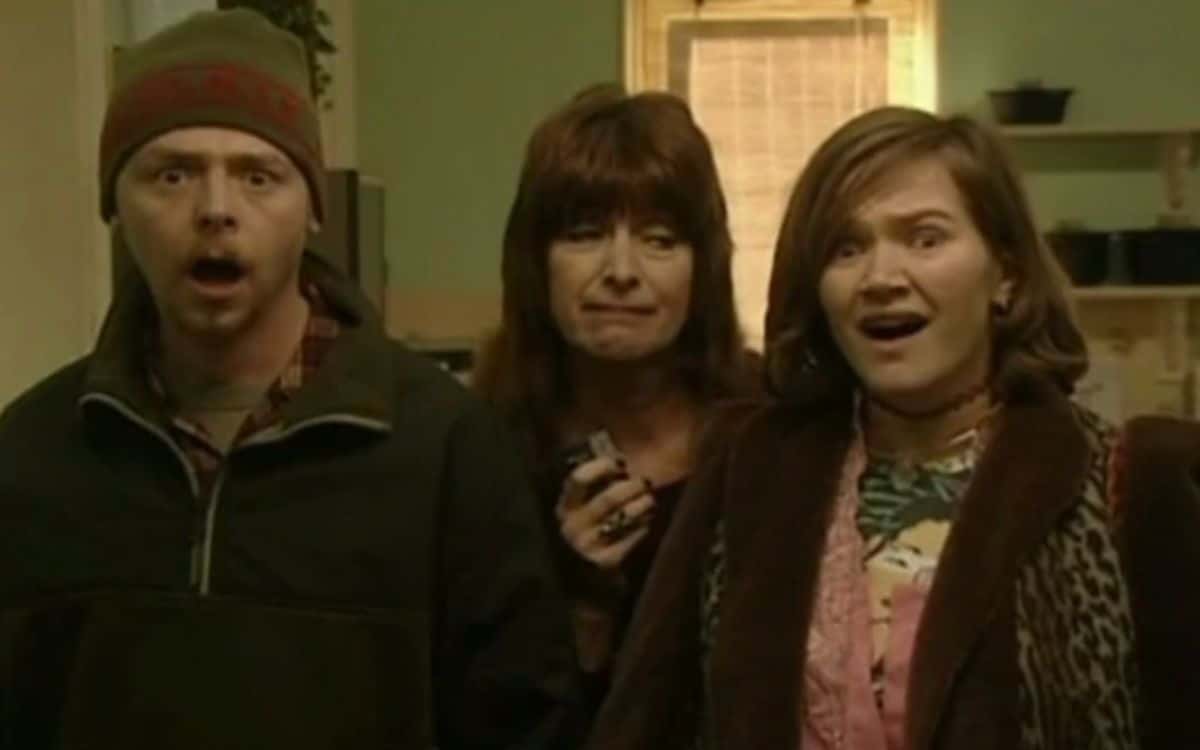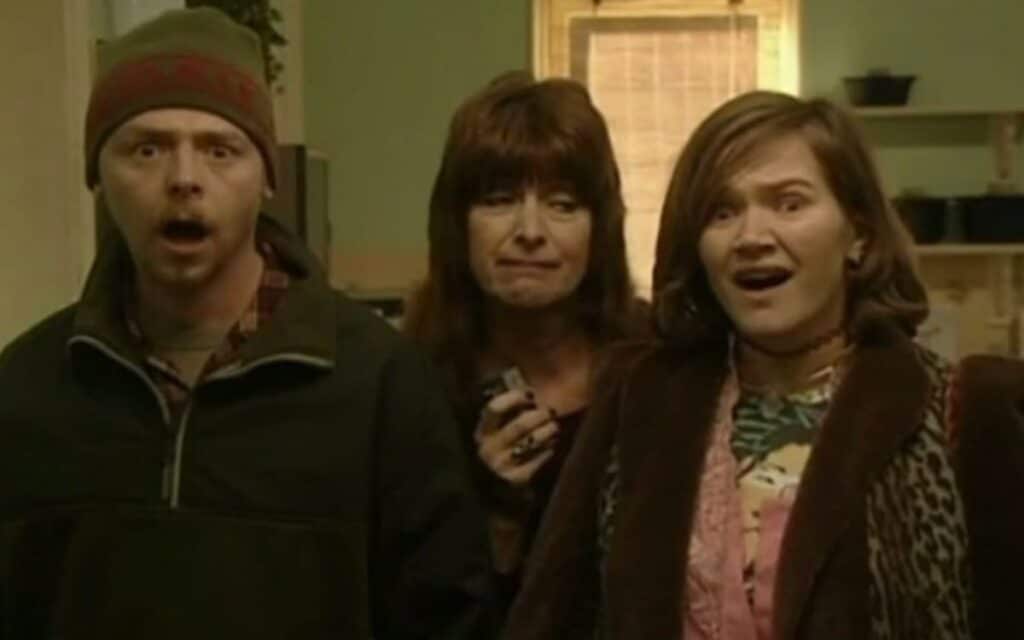 This one is delightfully understated. Tim (Simon Pegg) and Daisy (Jessica Stevenson) are on a property viewing, pretending they're a couple in order to get the flat.
Prospective landlady Marsha (Julia Deakin) shows them the guest bedroom, suggesting it would be a great space "to bring another little life into the world". Cue nervous laughter from the pretend couple, before the tension is alleviated by Tim saying, "it's perfect for a child". 
Spaced includes many more blatant nods to The Shining, but this one beautifully recalls the impersonal nature of Jack Nicholson's delivery, as he's shown his child's new room in The Overlook.
Pegg's character cuts through the awkward emotion in Spaced, using a Nicholson quote which was eerily devoid of emotion in The Shining.
4. Brian's photo foreshadowing (The Omen 1976) – S2, E6 Dissolution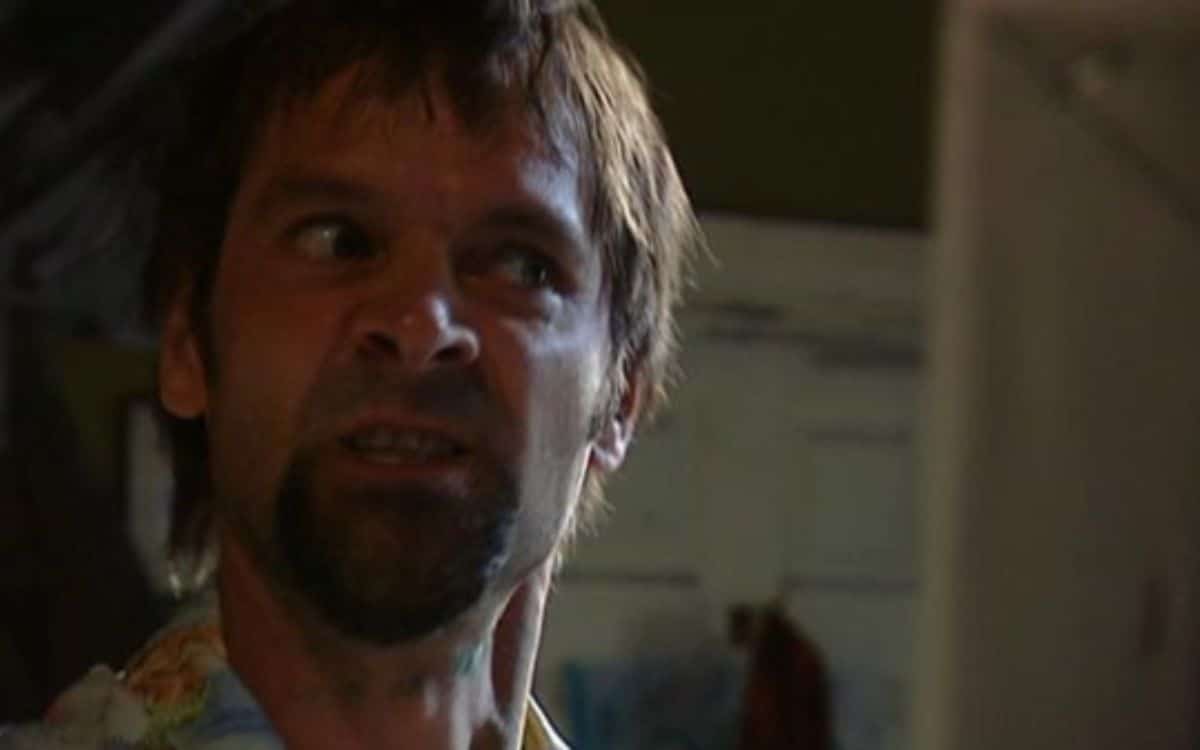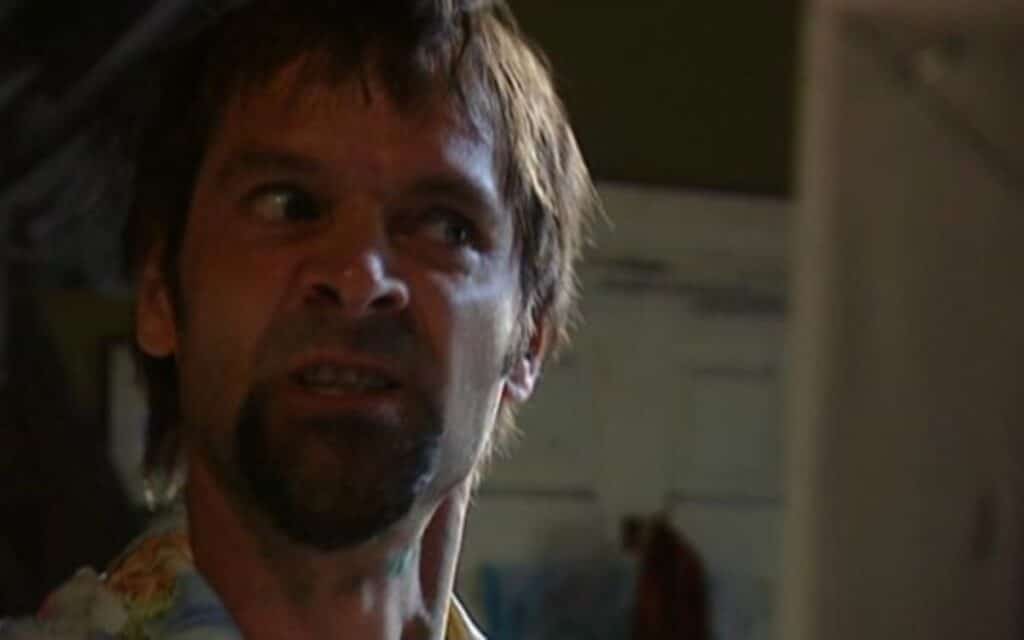 Events are escalating towards a tumultuous climax in the penultimate episode of Season 2. Secrets, split-ups, jealousy, and lies are set to cut wicked divides across our core group of characters.
And what better way to spell out their fates than with the ominous photo foreshadowing technique used in The Omen. 
Brian (Mark Heap) is developing photos of his friends laughing and mucking about. Then he discovers sharp lines scarring the images, much like David Warner's journalist does in the 70's horror classic. 
In The Omen these marks hint at the grisly way someone will die. In Spaced it's more symbolic, showing how the group's friendship bonds will soon be severed.
3. "Groooooovy" (Evil Dead 2 1987) – S1, E4 Battles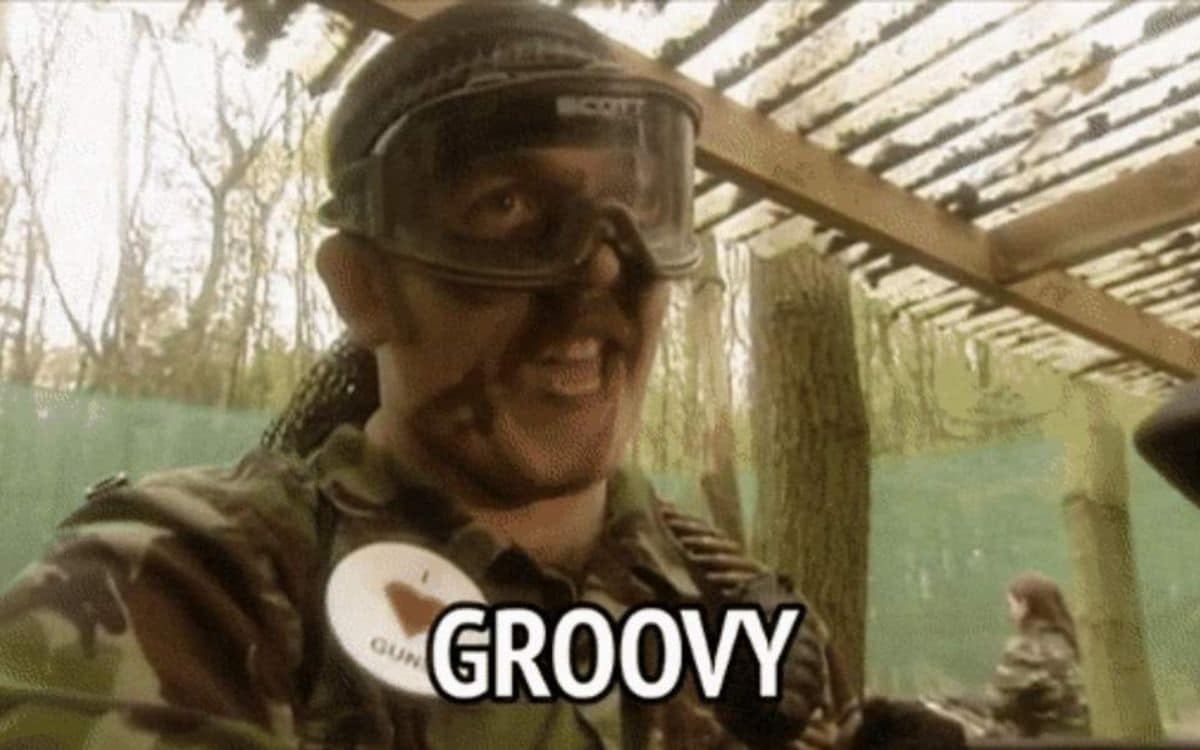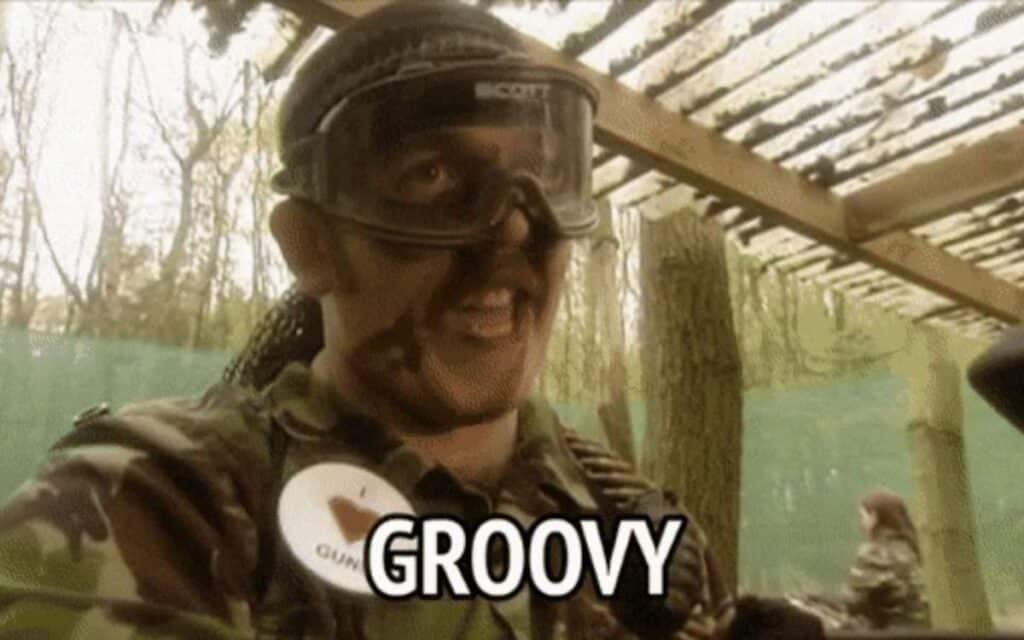 Be honest, is there a more enduringly cool moment in all of horror than Bruce Campbell saying "Grooooooovy" in Evil Dead 2, after he has latched a chainsaw onto his sawn-off hand?
Well, Mike (Nick Frost) pays it a fine homage, as he arms himself for a harmless game of paintball.
Beloved in Spaced for his quaint obsession with military-style violence, it's an endearing moment when Mike preps his paint-gun and mimics Campbell's "groovy," the camera swooping up to his face wearing a pair of oversized goggles.
2. Zombie shoot-em-up (Dawn of the Dead 1978) – S1 E3 Art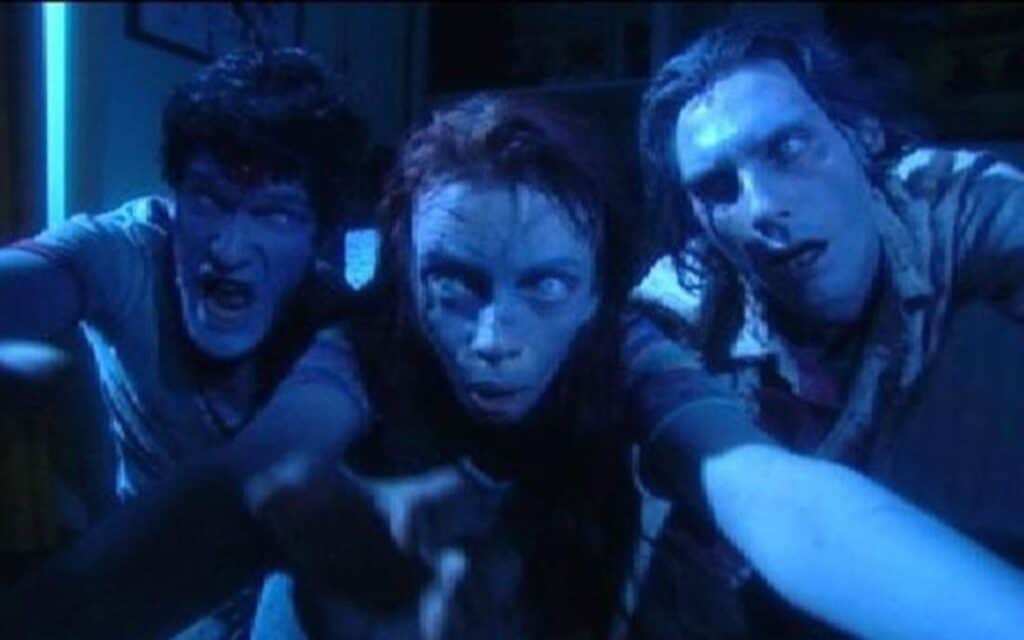 Nothing places Spaced in the late 1990s quite like Tim playing classic Playstation 1 games in the lounge. 
Throughout this episode, Tim takes drugs and plays Resident Evil 2 – a game which prompts exhilarating nostalgia within many a 90s gamer – and events from the zombie outbreak game thus spill into the sitcom's reality. 
The first minute finds Tim blasting the undead in his flat with a shotgun, an ode to George A Romero's zombie classic Dawn of the Dead, before Daisy wakes him from his game-dream.
1. "There's been an accident" (The Sixth Sense 1999) – S1 E4 Help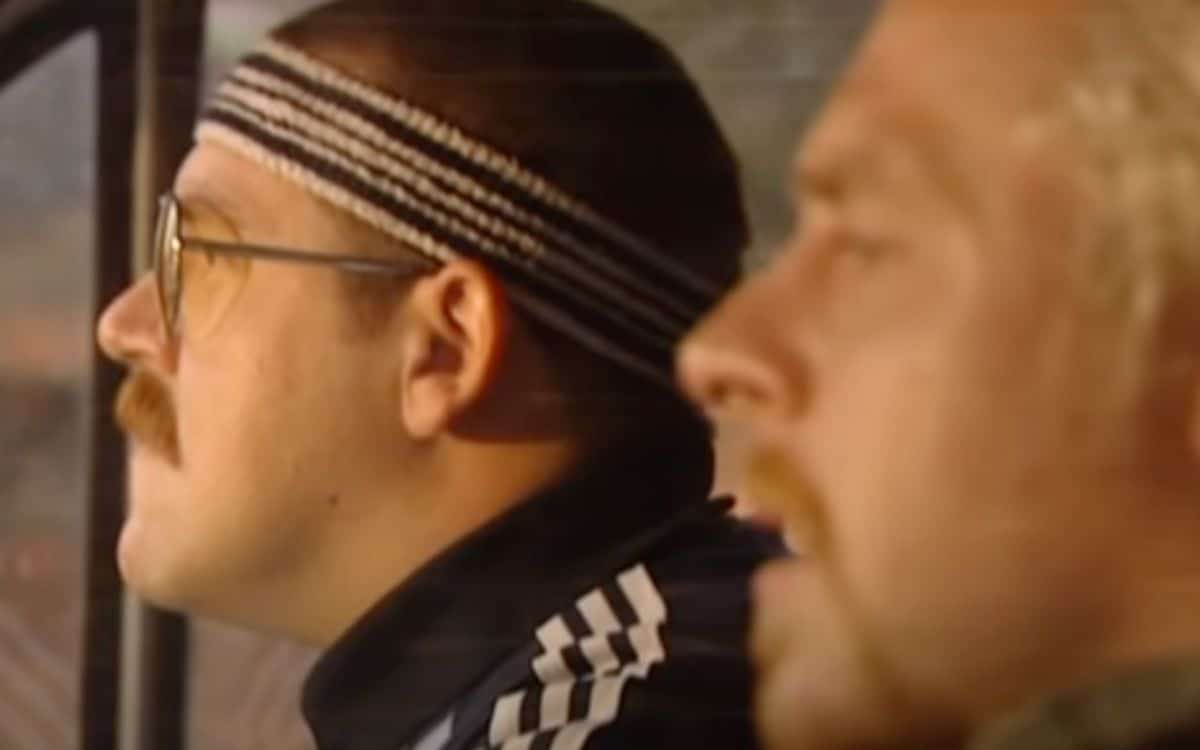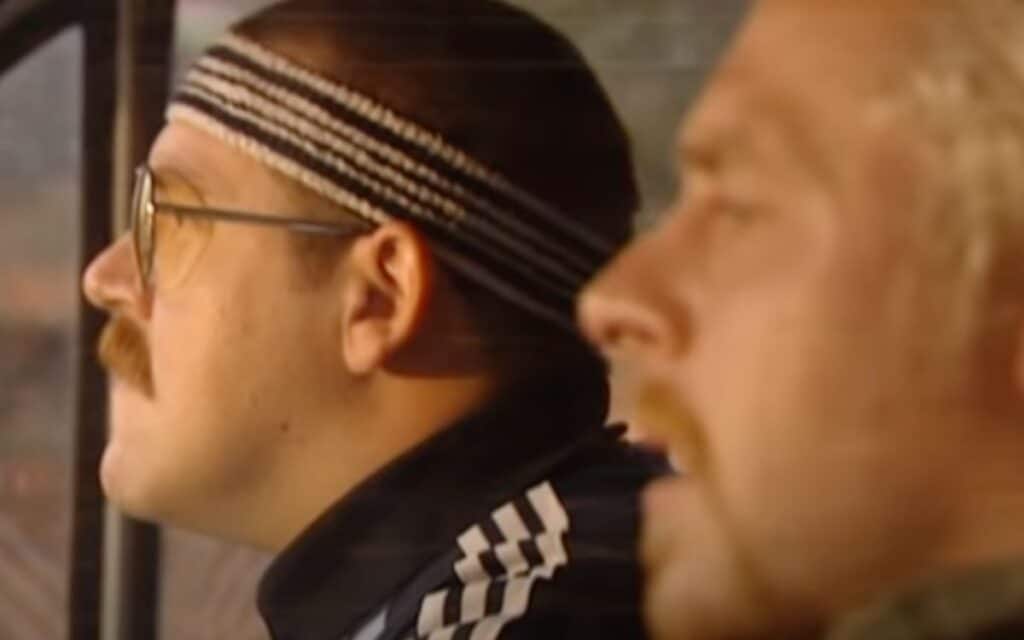 The comic delivery of Nick Frost as Mike is what makes this one.
In a rush to intercept a delivery that could scupper Tim's career, Mike and Tim's van is held up in traffic. As Tim yells and honks the horn in frustration, something comes over Mike. In a daze, he intones, "there's been an accident."
But unlike Haley Joel Osment in the hit 90s horror, Mike doesn't have a sixth sense for seeing dead people. The woman at the window is an angry and very much alive cyclist, who's yelling at them for hitting her with the van. 
Her banging on the window recalls the jump scare from the film and gives a great abrupt landing for the joke.
What's your favourite horror film reference from Spaced? Did we miss it? Tell us in the comments section below!