Reading Time:
4
minutes
Madeleine Smith, a young Glasgow woman rocked the city with a sensational murder case in 1857, writes MJ STEEL COLLINS
Polite society in Glasgow found itself rocked to its core in 1857 by the sensational trial of Madeleine Smith for the murder of her lover Emile Pierre L'Angelier. The case Scotland on tenterhooks and it has since gone down as one of the most notorious in the history of Glasgow crime.
What makes it a cause célèbre is the way in which it challenged notions of how women were expected to behave in the upper tiers of society at the time. They had incredibly restricted lives. For one to take on a secret lover, let alone murder him, was stirring stuff indeed.
Madeleine Smith, Love Across The Social Spectrum
Madeleine Smith was typical of a young woman in a well-to-do family of the 1850s. Born in 1835, she was the daughter of prominent architect James Smith. The family lived in a town house in Blythswood Square, Glasgow.
Emile Pierre L'Angelier came from quite a different background, hailing from St Helier, Jersey. Born in 1823, he came to Scotland aged 18, in order to train as an estate manager. At the time of his death, he was employed as a low-paid clerk in Glasgow. He and Madeleine first met in 1855, and quickly embarked on a secret relationship of which Madeleine's family would no doubt have disapproved.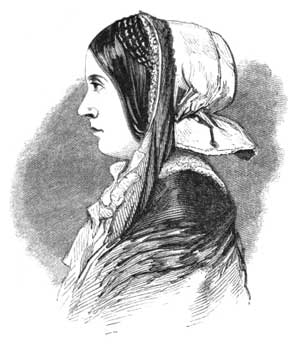 The affair lasted quite sometime. Over 200 love letters were exchanged, and the pair met frequently both in Glasgow, and at Rowaleyn, the Smith's country house near Helensburgh. All seemed to go well, with Madeleine agreeing to marry L'Angelier. She even signed off her letters to him as his wife. Only, she didn't tell her family her marriage plans.
Things came to a head in 1857, when William Minnoch, a successful business man and neighbour of the Smiths, asked for Madeleine's hand in marriage. Both Madeleine and her family gladly accepted. It's speculated that Madeleine had started to realise that her relationship with L'Angelier couldn't last, and that she also found Minnoch attractive. Trouble indeed. She wrote to L'Angelier in February 1857, breaking things off. He didn't take it well. Madeleine had asked him to return all the letters she had written to him, but he refused. It's believed he planned to use them to blackmail Madeleine into marrying him, so they continued meeting in secret.
Murder Most Foul?
Madeleine started making visits to local chemists, purchasing Arsenic. Her purchases were easy to track, as anyone buying poison was required to sign a poison book. L'Angelier was also partial to a little bit of Arsenic, as he believed it helped with stomach problems. He regularly enjoyed receiving a late night hot chocolate on his visits to Madeleine, after her family had gone to bed. Then on 23 March 1857, L'Angelier died at his lodgings of what turned out to be Arsenic poisoning.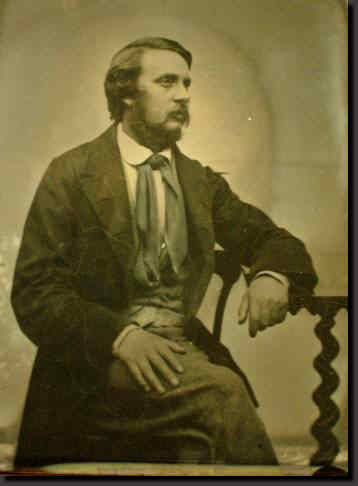 Upon hearing of L'Angelier's death, Madeleine tried to flee Glasgow. Minnoch found her and brought her back, but she refused to tell him and her family why she wanted to go. Meanwhile, police had found out about the affair with L'Angelier. The poison books at chemists in Glasgow indicated that Madeleine had been buying a lot of Arsenic in recent weeks, and she was duly arrested on suspicion of murder. Her family and fiancé soon heard about her illicit relationship with L'Angelier, as did wider Glasgow society. Scandal was in the air.
Under questioning, Madeleine admitted to the relationship with L'Angelier, writing him love letters and also agreeing to marry him. She also agreed she had purchased the Arsenic, but claimed she lied when she told the chemist it was intended to kill rats. It was common in those days for women to use Arsenic as a cosmetic, diluting it in water to improve their complexion. Madeleine was too embarrassed to say this is what she had planned to do.
She denied having seen L'Angelier in the last three weeks of his life. This and the fact that L'Angelier was a habitual user of arsenic were seemingly put to one side and Madeleine was charged with his murder. As the case generated high interest in Glasgow, the trial was moved to Edinburgh.
Downfall of a Lady… and Some Ghosts
It's safe to say it was the EastEnders of its day. The press was full of the salacious details of Madeleine and L'Angelier's affair, of which the public couldn't get enough. As well as the contents of the letters and details clandestine meetings, it also emerged that the pair had slept together, the ultimate Victorian stigma.
The court room was packed during the nine day trial, with people wanting to catch a glimpse of Madeleine. In the end, the jury returned the verdict of Not Proven, which is found only in Scots Law. Essentially it means that a jury is not entirely convinced of an accused's guilt, but equally that they aren't convinced of their innocence. To this day, no one can say for sure if Madeleine actually committed the crime, or if she was the victim of bad luck. And a vindictive spurned lover.
Following the trial, she was freed, but her life was in tatters. Minnoch broke off their engagement. Madeleine left Glasgow, eventually emigrating to New York, where she married an artist, George Wardle, in 1861. Even that didn't end well, as they divorced. It's believed Madeleine died in 1928 under the name Lena Wardle Sheeny. Emile Pierre L'Angelier was buried in the Ramshorn Kirkyard, where his grave can still be seen.
Various theories abound as to exactly what led to L'Angelier's death. It also left a spooky imprint. The former Smith town house in Blythswood Square is now an office, reputedly haunted, whilst L'Angelier's apparition has been reportedly witnessed sauntering along Sauchiehall Street, cane in hand.