James Whale (1889-1957) was a Dudley-born English director, who is best remembered for directing Universal Horror's Frankenstein, The Old Dark House, The Invisible Man and The Bride of Frankenstein.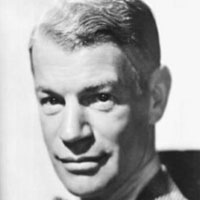 James Whale didn't direct that many horror films. In fact, he only directed four. They were:
These films are some of the greatest films ever in the horror genre. Frankenstein, in particular, defined the iconic image of the Mary Shelley creation and made stars of Boris Karloff and Claude Rains.
Born in Dudley to a working-class family, Whale worked in various labour-intensive jobs, including service during the First World War, before finding his way into theatre in London's West End and New York's Broadway.
His success with the Broadway Production of Journey's End, which starred Colin Clive, lead him to Hollywood where he directed the film version as well as a number of other war films. He then directed Frankenstein (1931) with a little-known character actor, Boris Karloff, and the rest they say is history.
While James Whale made many other excellent films outside the genre – such as Journey's End and Show Boat – it is his horror films for which he will be forever known.
James Whales Articles on Spooky Isles