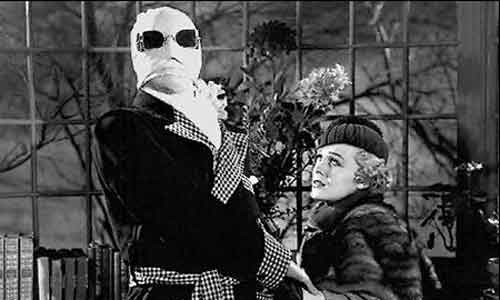 TITLE: The Invisible Man
YEAR RELEASED: 1933
STUDIO: Universal Pictures
DIRECTOR: James Whale
CAST: Claude Rains, Gloria Stuart, William Harrigan, Henry Travers, Una O'Connor
PLOT: A mysterious man, his face covered in bandages and wearing dark glasses, arrives in a village in Sussex, England, seeking privacy. But the villages soon discover he is a scientist who is invisible, that's when the fun starts.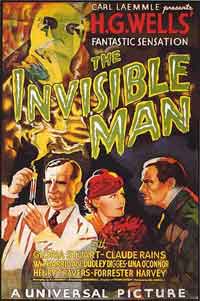 MORAL OF THE STORY: Invisibility – the possibilities would drive you mad!
FUN FACT: Boris Karloff was supposed to play the part of The Invisible Man, but withdrew when Carl Laemmle Jr tried too many times to cut his salary.
140-WORD MINI REVIEW: James Whale brings HG Wells novel to the silver screen, making movie SPX history and a seminal classic equal to his iconic Frankenstein.
Watch The Invisible Man 1933 trailer
Tell us your thoughts on The Invisible Man 1933 in the comments section below!