Reading Time:
4
minutes
Tarry-Dan Tarry-Dan Scarey Old Spooky Man 1978 is a less-remembered BBC ghostly piece of British folk horror but it's worth seeking out, says RICHARD MARKWORTH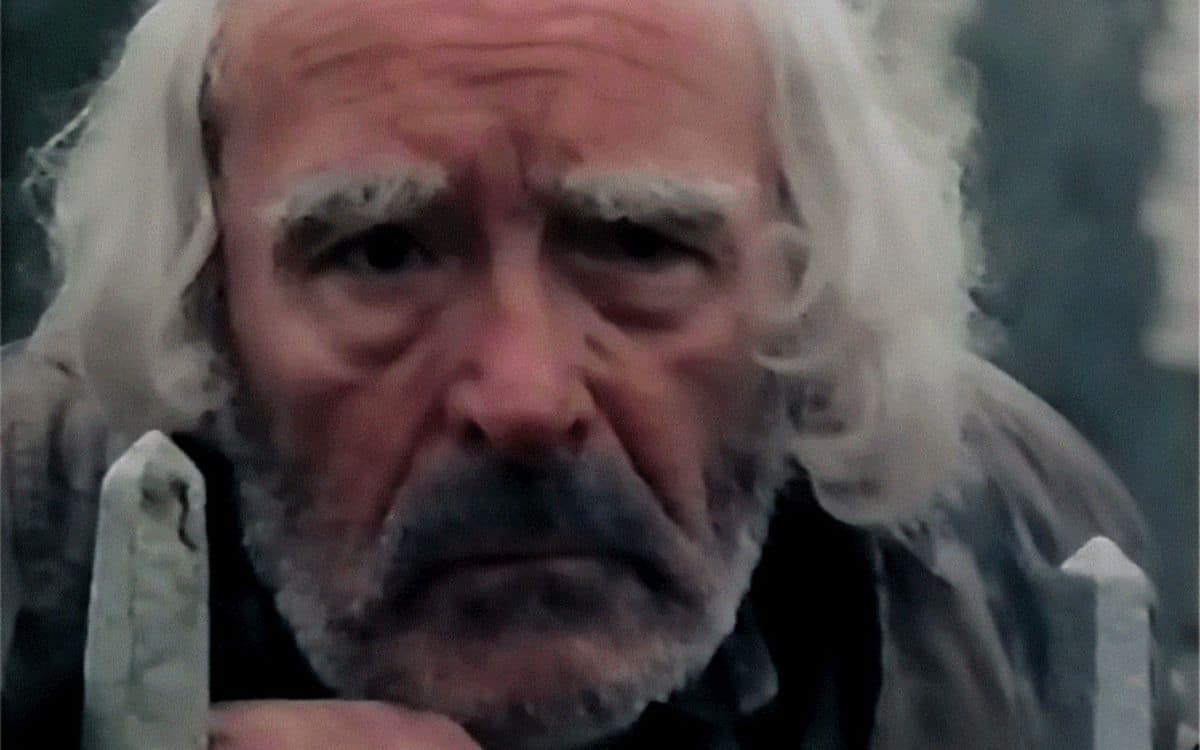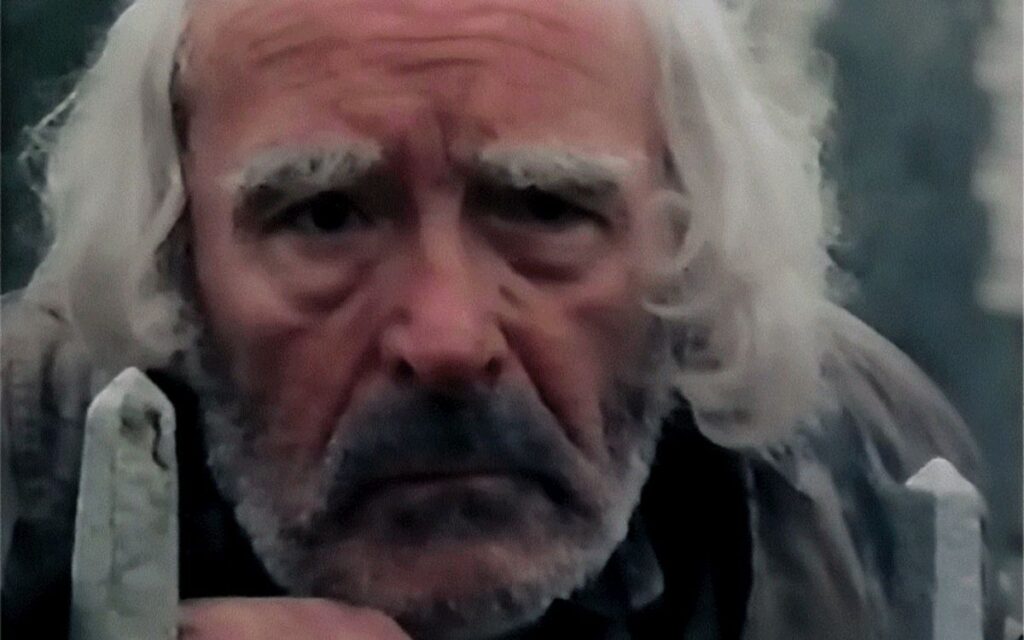 TITLE: Tarry-Dan Tarry-Dan Scarey Old Spooky Man
RELEASED: 1978
DIRECTOR: John Reardon
WRITER: Peter McDougall (screenplay)
CAST: Paul Curran, Colin Mayes, Michael Deeks
Review of Tarry-Dan Tarry-Dan Scarey Old Spooky Man 1978
During the 1970s, British television was rife with the supernatural. As the country struggled with economic crisis, rising unemployment and power strikes, many dramatists took inspiration from the subjects of hauntings and folk horror, utilising ancient fears to represent the uncertainty of the times.
Tarry-Dan Tarry-Dan Scarey Old Spooky Man (1978), written by Scottish playwright Peter McDougall, expertly weaves together multiple unsettling themes, including trepidation at impending adulthood, economic social decline, and familial mental illness, on a framework of psychogeography and predeterminism.
The story is set in a remote Cornish fishing village and revolves around troubled teen Jonah Grattan (Colin Mayes), a loutish young man approaching his 16th birthday, and his apparent connection to Tarry-Dan, an enigmatic old vagabond. Tarry-Dan is a bogeyman figure to the local schoolchildren who have dedicated a cruel nursery rhyme to him.
The film opens with a brooding Tarry-Dan, accompanied by his dog, standing in the darkness at the edge of the village, focusing on Jonah's bedroom window in the distance. Inside, Jonah fitfully dreams, suffering nightmarish visions of stained-glass representations of a bloody, ancient battle.
Written off by his teacher, Mr Johnson (Colin Jeavons), as an "evil toerag" and a "lost cause" (this was the less liberal 70s after all), Jonah is a habitual truant who only ever seems to visit school to cause trouble or hang around in a storage shed smoking with his ne'er-do-well mates; Darra (Michael Deeks), Kenny (Gareth Shiels) and Willie (Simon Gipps-Kent). However, despite their bluster and talk of violence, it seems the other boys only associate with Jonah for the school-yard cachet being in his circle affords them and, more pointedly, through their mutual fear of the lad.
While the group idle away their time over an illicit cigarette, Tarry-Dan stands at the school railings staring intently at the shed where Jonah and his gang are situated. Nowadays, such behaviour would likely provoke a lynching but here Tarry-Dan is taunted by a group of school children reciting their nursery rhyme. It transpires the rhyme has been passed down by generations of children indicating Tarry-Dan has been a presence in the village for a very long time.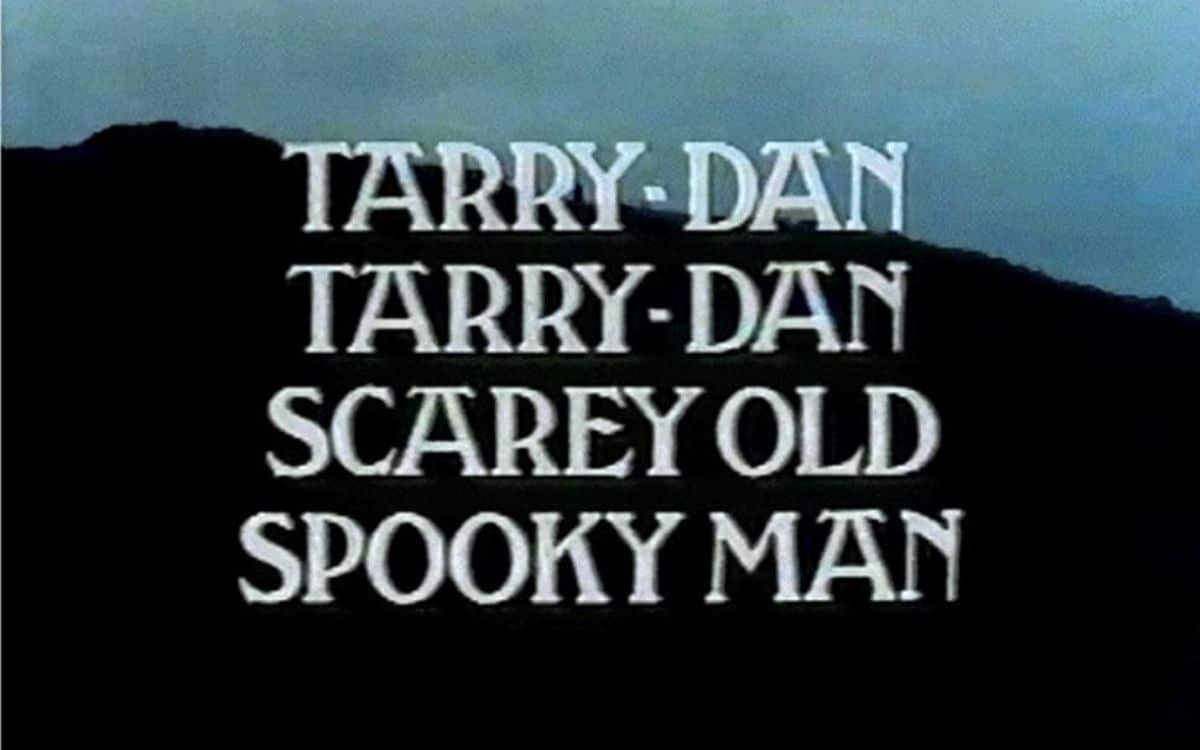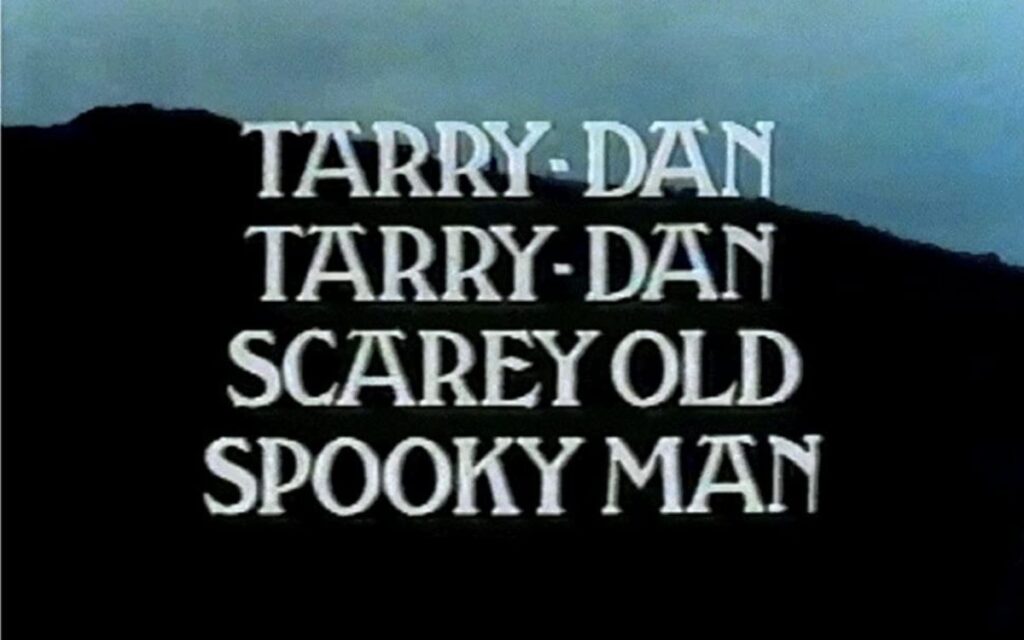 In the shed, the gang's conversation turns to "old Tarry" and the various rumours surrounding him. Darra mocks Willie claiming his only viable career option once he leaves school will be to turn his hand to mugging. He suggests the boy gain some practical experience by robbing the tramp, whom he claims is wealthy despite his impoverished appearance
However, the lads' braggadocio proves hollow when Jonah, seemingly as fixated on Tarry as the elderly vagrant is on him, becomes set on the idea of tracking him down. His companions are clearly reluctant, claiming they were only joking, but are bullied into complying.
The following Saturday, the gang search the local cave system but fail to locate the old man. However, Jonah is unnerved when he discovers his own surname "Grattan" and the date 1794 carved into the rock. His nightmares continue apace until, finally, he visits a perplexed Mr Johnson in the hope his teacher's knowledge of local history will help him make sense of his disturbing dreams and unravel his mysterious link to Tarry-Dan.
Jonah learns the village sits on the site of an ancient city, destroyed in Arthurian times, and the translation of his surname into its original Celtic form is significant to those myth-enshrouded days. As the hours tick down to his 16th birthday, and his subsequent ascent to adulthood, an agitated Jonah resolves to confront Tarry-Dan in an abandoned church and it is there his hidden family history and inescapable destiny will be revealed.
Tarry-Dan is an excellent example of British folk horror, where the past waits impatiently to infiltrate the present, it's irresistible influence seeping irrevocably into the modern world.
The young actors acquit themselves well. The boredom of their tedious existence and their frustration at the prospect of the blank futures yawning ahead of them are expertly conveyed and a sense of cyclical hopelessness pervades the piece. Mayes is perfectly cast as Jonah, fully believable as an intimidating teen yob yet also capable of a nuanced representation of confused youth poised uncertainly on the cusp of manhood.
As for the older cast members, Jeavons turns in a solid performance as Mr Johnson whilst Curran provides the required intensity as the titular Tarry-Dan.
The filming location of Port Isaac lends itself marvellously to supernatural storytelling and, with its narrow, shadowy streets and rugged coastline, greatly contributes to the spooky atmosphere generated by director John Reardon.
Tarry-Dan is something of a hidden gem. Surprisingly it has, to date, received no repeat showing since its debut late-night broadcast on BBC One in 1978.
With an absence of swearing or sexual content, this production could fit as naturally into children's viewing schedules as it would into any adult ghost story strand. It certainly makes for ideal viewing during the dark winter months and would undoubtedly work as a companion piece to the A Ghost Story for Christmas series. Sadly, it remains largely ignored.
The play was not broadcast until two years after it was filmed so perhaps Tarry-Dan Tarry-Dan Scarey Old Spooky Man is considered as much of an outsider by the BBC schedulers as its homeless protagonist is by the story's village community. Nonetheless, it is well worth seeking out.
Tell us your memories of Tarry-Dan Tarry-Dan Scarey Old Spooky Man 1978 in the comments section!