RICHARD PHILLIPS-JONES looks at a lesser-remembered Brit-horror production from the 1980s, The Sender.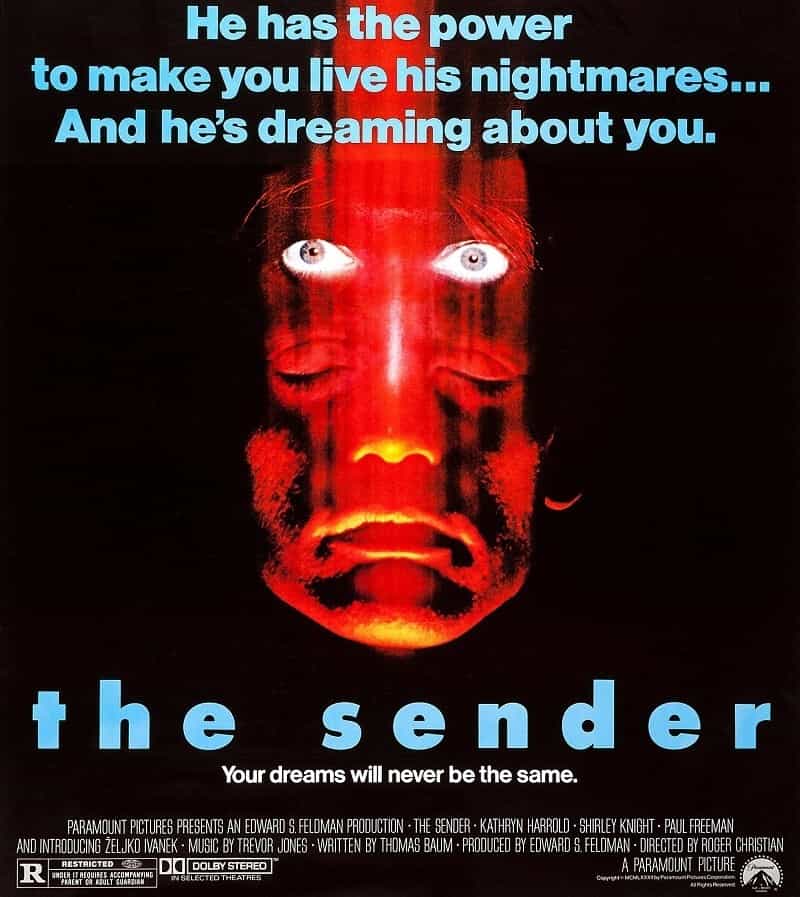 TITLE: The Sender
RELEASED: 22 October 1982
STARRING: Kathryn Harrold (Gail Farmer), Zeljko Ivanek (The Sender), Shirley Knight (Jerolyn), Paul Freeman (Dr. Denman),
WRITER: Thomas Baum
DIRECTOR: Roger Christian
The Sender 1982 Review
After attempting suicide by drowning, a young amnesiac is admitted to a psychiatric hospital. Unable to even remember his own name, he is given the moniker John Doe 83 by the staff. When the doctor assigned to him begins to experience strange visions, she begins to suspect they are linked to her patient. Soon, his fellow ward residents begin to follow suit…
Something of a forgotten horror movie, The Sender arrived at a time when the early 80's slasher boom was in full swing, and its more cerebral and thoughtful approach was out of vogue. Way smarter than your average fare of the period, Roger Christian's feature directorial debut raises some interesting questions around the treatment of psychiatric patients, whilst also handling its central subject of dream transference in a refreshingly matter-of-fact manner.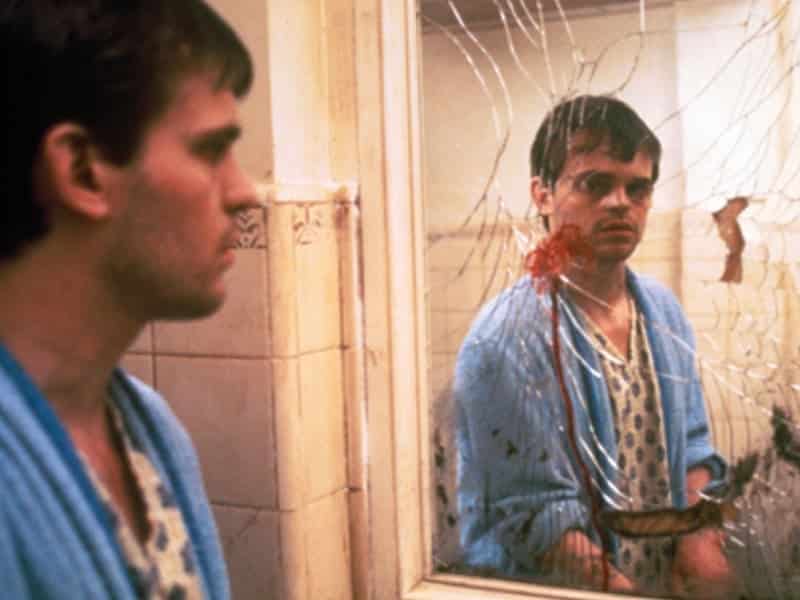 Conversely, it's the abundance of ideas knocking around which is also perhaps the film's undoing. It doesn't seem quite able to contain all of its lofty aspirations within its screenplay, which is somewhat confusing at times and doesn't quite fill out several tantalisingly incomplete strands. A supernatural element relating to an event in John Doe 83's past provides some effective moments, whilst feeling ultimately under developed, although it does contribute to a pleasingly ambiguous ending.
Still, a flawed film with plenty interesting to say is always preferable to a clinically perfect movie that says nothing, and on those grounds alone The Sender (helped by strong lead performances and some excellent set pieces) is well worth seeking out. It's certainly interesting to compare the look and feel of its dream-like sequences with those in the slightly later A Nightmare On Elm Street.
TRIVIA POINT: Don't be fooled by the American stars and setting. Apart from some location shots, The Sender was a very British production, made at Shepperton Studios.
Have you seen The Sender 1982? Tell us what you think the comments section below!
Discover more British and Irish supernatural and horror film reviews on Spooky Isles