Reading Time:
3
minutes
A drunken writer hitting rock-bottom, a mysterious child running away from something… Strange housemates in a fantasy-tinged mystery-drama. RICHARD PHILLIPS-JONES looks at The Green Sea.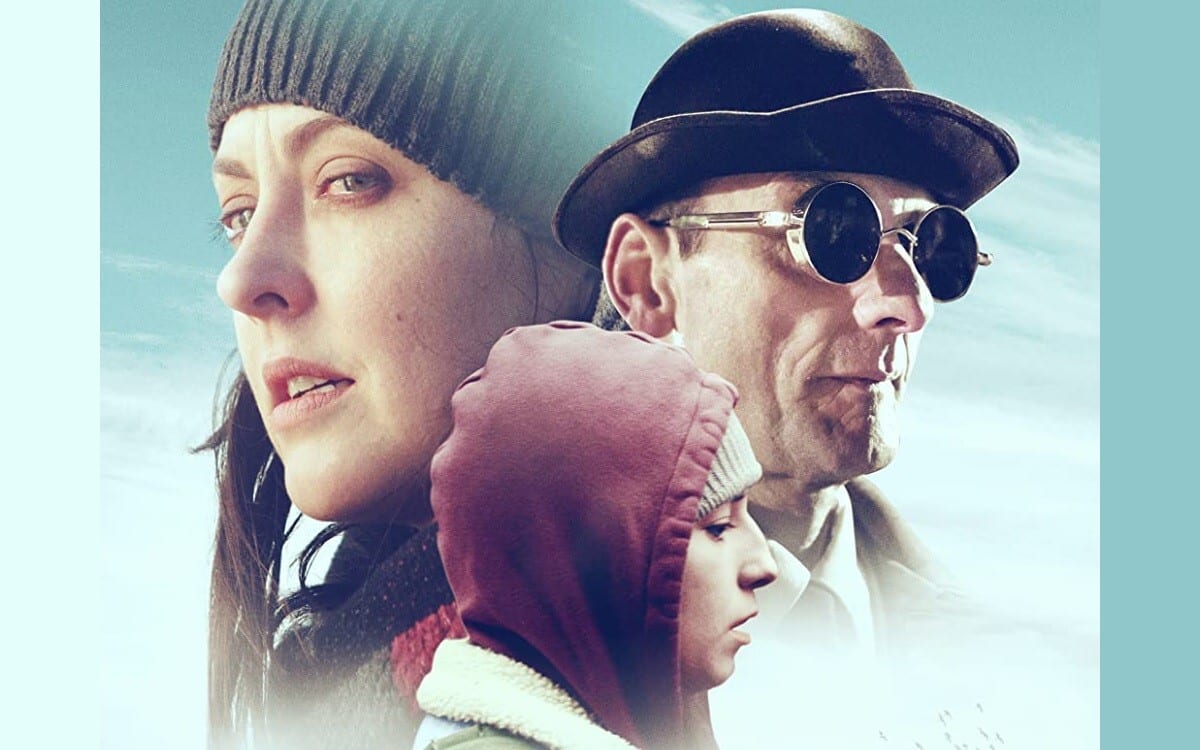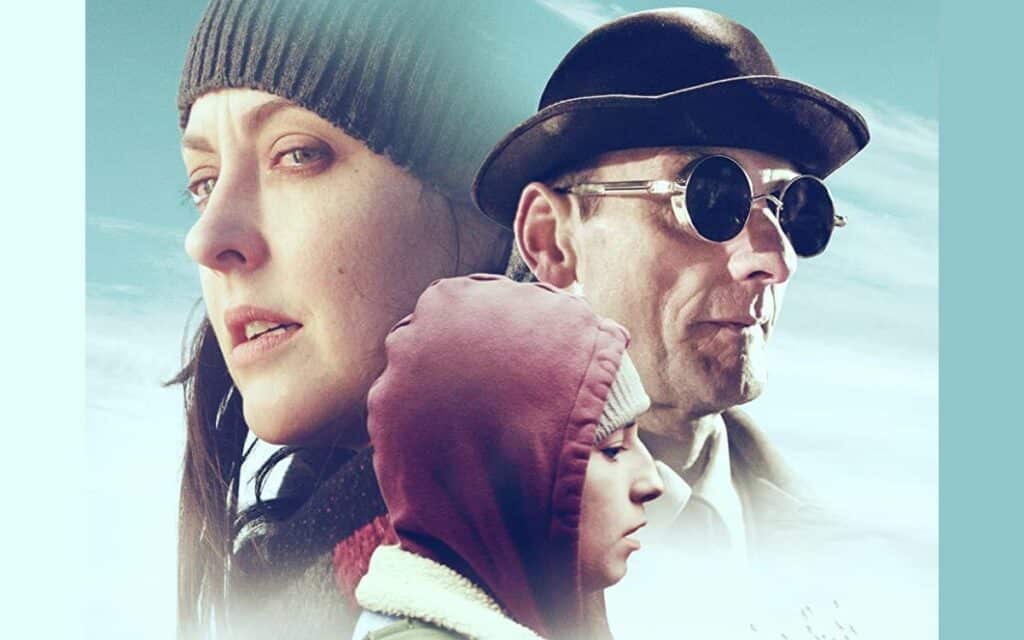 TITLE: The Green Sea
RELEASED: 13 July 2021 (UK digital platforms)
DIRECTOR: Randal Plunkett
CAST: Katherine Isabelle, Hazel Doupe
The Green Sea 2021 Review
Ireland-based American author (and one-time heavy metal band leader) Simone (Isabelle) is struggling to write the follow-up to a successful first novel, hamstrung by a dependency on vodka and recurring visions from a traumatic past. The latter mingle with the plot of her latest opus which is fitfully making its way to the page.
Simone's life of inebriated episodes and regretful behaviour has made her the focus of gossip in the locality, and her downward spiral seems beyond any meaningful turnaround until a drunken drive home sees her hit a young girl (Doupe), who is thankfully not seriously injured but the incident triggers more guilt-ridden images from Simone's past.
Realising that the girl may be on the run, and even though it disrupts her self-imposed solitude Simone takes the girl (name unknown) back to her house, and the two make for unlikely housemates with "The Kid" cleaning up behind her frequently intoxicated, dishevelled host and dealing with her unpredictable mood swings.
"The Kid" seems to be a good influence, but she is having visions of her own, centred on a remote beach and a gathering of similarly aged children, not to mention a mysterious, dark-bespectacled figure in black. Something seems to be calling her there, and when the figure turns up at Simone's house her new life might be at risk of falling apart…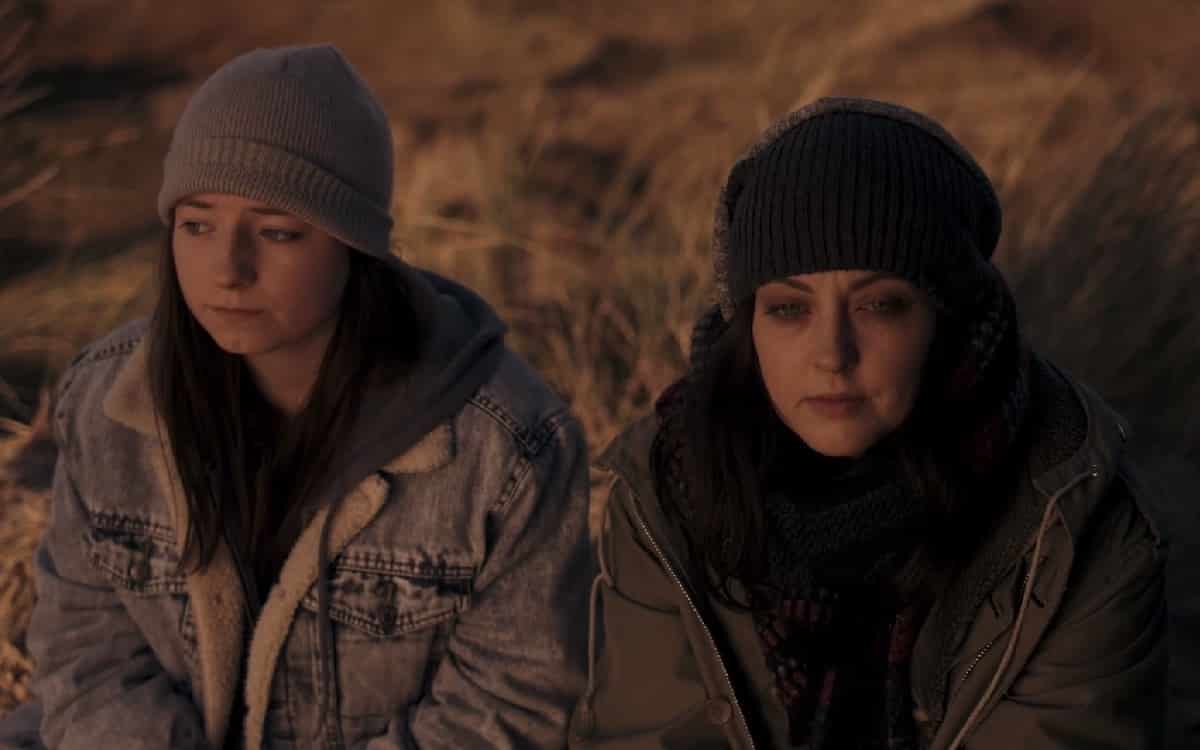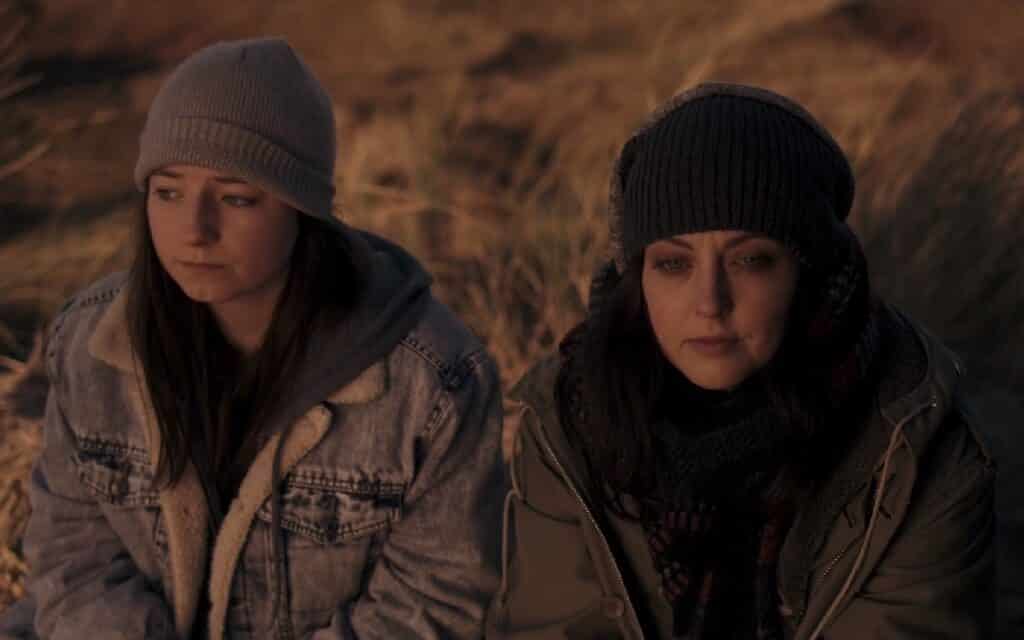 We all knew Katherine Isabelle was good (remember the Ginger Snaps trilogy and American Mary?), but this just might be up there with her best performances: It's a tough job winning the audience over when your character initially appears to be irredeemably selfish and beyond redemption and yet, even before the events of Simone's past are gradually revealed there's already the glimmer of humanity there which has the viewer rooting for her to pull herself together.
Hazel Doupe gives a very different, yet no less impressive performance making the developing relationship between the two seemingly incompatible central characters utterly convincing and, as things progress considerably moving. There's a natural chemistry between Isabelle and Doupe (who carry the bulk of the film) which really takes The Green Sea to another level.
Writer/Director Randal Plunkett (with his first full-length feature) pulls the best out of his leads and his locations, the surrounding nature and seascapes providing the film with a gorgeous yet foreboding look. The breaking-up of the film into distinct, individually captioned chapters is an intriguing touch which pays off in the film's final epilogue.
Readers looking for a shock-a-thon may want to look elsewhere, but if you fancy the idea of losing yourself in a superbly performed, beautifully shot, fantasy-tinged mystery-drama for 104 minutes, then you've come to the right place. Don't be surprised to see The Green Sea on my best-of-2021 list.
The Green Sea 2021 is available on digital platforms from Reel 2 Reel Films
Have you seen The Green Sea 2021? Tell us your thoughts in the comments section below!
Watch The Green Sea 2021 Trailer