Reading Time:
4
minutes
The Legacy 1978 is a a campy British horror classic with unforgettable performances and a real-life Hollywood love story, writes BARNABY MARRIOTT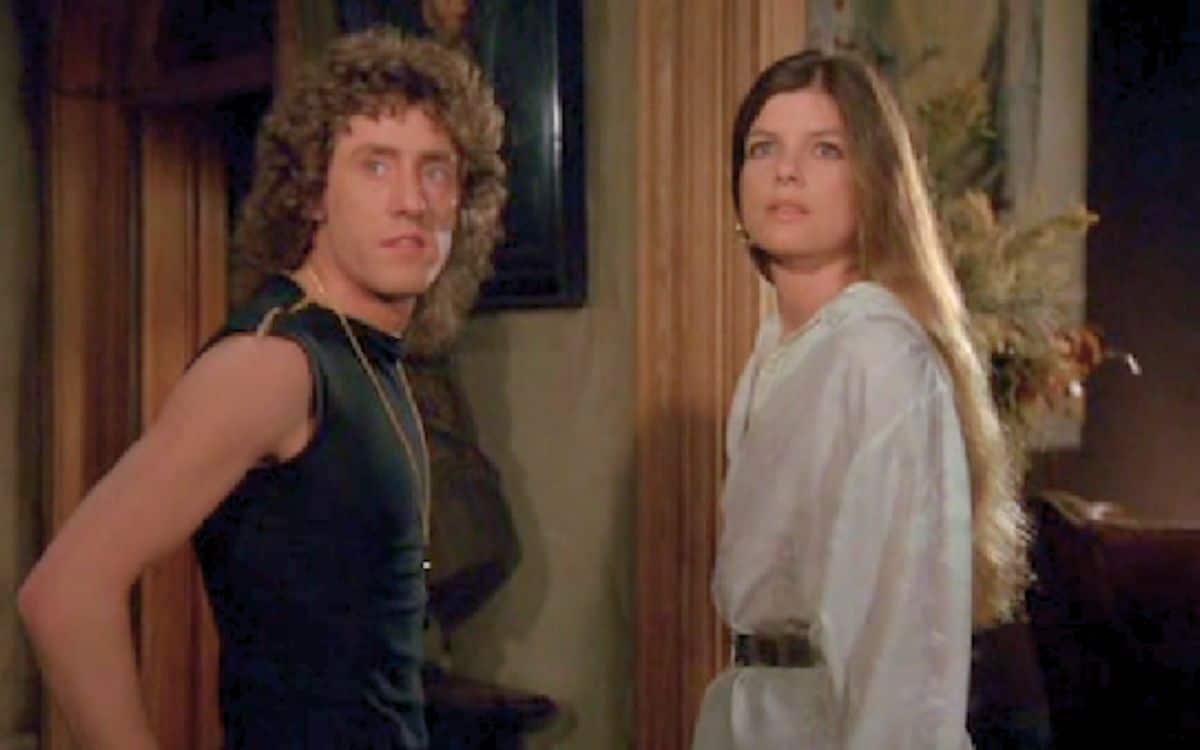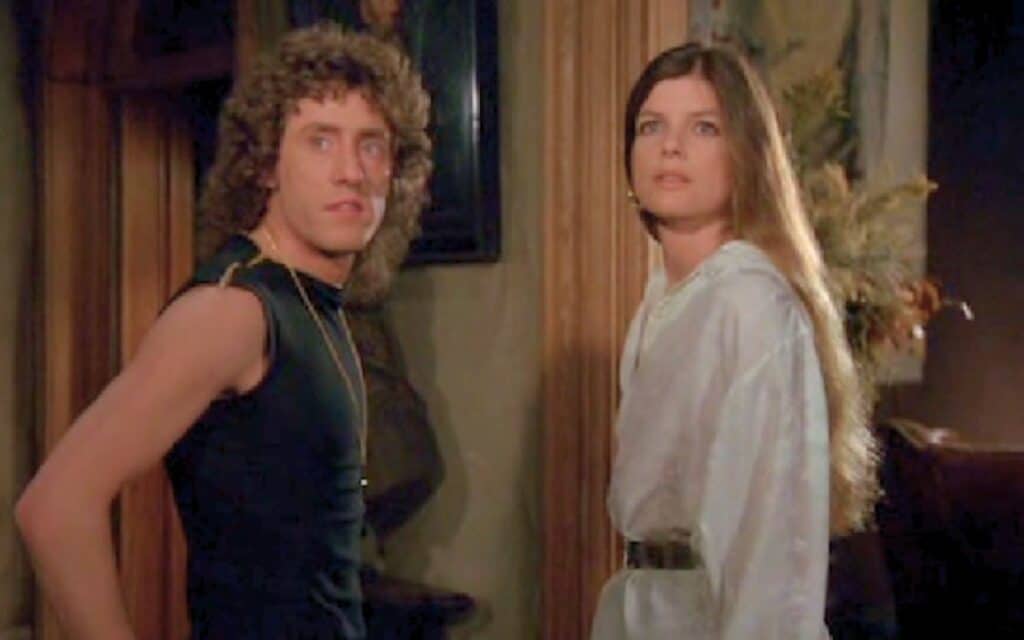 TITLE: The Legacy
YEAR RELEASED: 1978
DIRECTOR: Richard Marquand
CAST: Katharine Ross, Sam Elliott, Roger Daltrey, John Standing, Margaret Tyzack
The Legacy 1978 Review
Thirty years ago, I remember recording The Legacy 1978 late at night, when I was 13 years old, on videotape, as I was a huge fan of Katharine Ross in The Stepford Wives 1975, which I had recently seen, and wanted to see what this one was all about too.
I can remember watching this at least three or four times that year – 1993 – and found something enthralling about it, but couldn't quite put my finger on what it was that was grabbing me. It soon became a horror film that slipped away from my memory, and I didn't see it again until July 2023, some 30 years later, now aged 43, when I couldn't resist treating myself to the special edition Arrow Video Blu-Ray, which is a must buy for the remarkable special features alone, I can assure you.
It was like watching the film for the very first time, and I remember being enthralled again, and this time I knew exactly what it was about it that made it such a treat – because it is campy without realising it, and has a musical score which plays upbeat even when the circumstances onscreen are dire, and it has a very old fashioned feel about it for the hip time it was released, which adds to its quirky charm.
The Legacy is legendary now for being the film where Katharine Ross and Sam Elliott met and fell in love in 1978 – even though they had both worked on Butch Cassidy & The Sundance Kid in the 1960s, but their paths didn't cross on that project. So, their teaming up in The Legacy lead to them becoming one of the longest and happiest Hollywood marriages. They have been together since they made this film, and married in 1984, and also had a daughter.
Ironically, for a film that led to their eventual marriage to one another, it doesn't appear that this film has good memories for them. I have not been able to find any interviews with Ross about The Legacy, and the only one with Elliott came a year or two after the film had been released, where he said, "I wouldn't rush out to see it. It's about fifteen years behind its time." Ouch!
The hilariously creepy and bonkers plot has Ross and Elliott portraying Los Angeles couple – interior decorators Maggie Walsh and Pete Danner, respectively – who find themselves unable to turn down a sight unseen offer for Maggie to work on a project in England.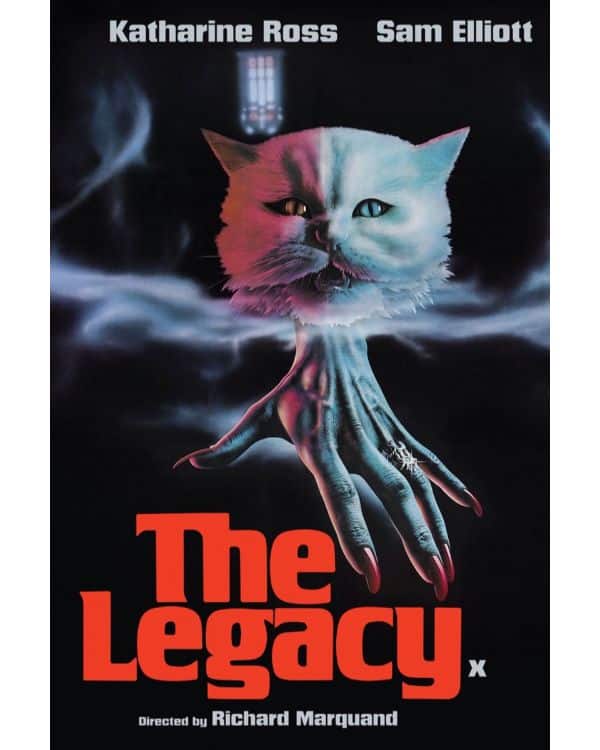 Once over in the UK, they find themselves run off the road in an automobile accident, where the appearingly kind and charming driver invites them to his beautiful stately country mansion while they have their motorbike repaired.
Once there, however, things take a sinister turn, as it appears this was no coincidence… some evil destiny intended for Maggie to be there… and now there seems to be no escape.
Ross and Elliott are both charismatic, and very likeable and sympathetic as the American fish-out-of-water couple, trying to make sense of this UK estate where they are now unable to leave, surrounded by a bunch of creepy British characters, both staff of the house (including a no-nonsense housekeeper nurse) and other guests who also seem to have a destiny for being there, like Maggie.
Best of these is a scene stealing turn from rock legend Roger Daltrey, pretty much playing an over-the-top version of himself, and seems to be having a blast.
The film is similar in vein to 1976's classic The Omen, in which characters seem to be bumped off one by demonic forces making it appear to be tragic accidents, one after the other, including an unforgettable moment where a young woman is trapped underneath the water in a swimming pool when the water becomes like solid glass above her, keeping her imprisoned until her eventual suffocation!
Daltrey himself has a infamous death scene, in which the creepy nurse has to perform one of the most unforgettable tracheotomy scenes ever captured on film.
Unlike The Omen, however, The Legacy is more funny than particularly scary or creepy. If you're willing to go along for the ride, it's a lot of fun. The UK filming locations include Loseley Park in Guildford, Surrey, and the beautiful Mountolive Manor House.
BARNABY MARRIOTT is a British film fan. He loved growing up in the 1980s, and is nostalgic about the days of renting videotapes for the weekend. In the 1990s he was film critic for new cinema releases for The Argus newspaper in Brighton & Hove. INSTAGRAM: @marriottbarnaby TWITTER: @barnabymarriott