Watching the Paranormal Detectives: JAY HOLLIS compares the styles of different UK-based paranormal reality shows
When I was asked to review an episode of Most Haunted for The Spooky Isles I thought it would be a perfect opportunity to drive another nail into the coffin of the show's credibility, which has lain in tatters since before its decommission in 2011.
However, I have to say that I enjoyed watching the episode I had chosen to review (Levens Hall from the first series) and found that my review was not as critical as I imagined it was going to be.
I am quite sure that what was presented was actually an exercise in false information and reaction to nothing for the benefit of the camera but without the histrionics there would be nothing entertaining to watch. Most Haunted was primarily an entertainment programme after all.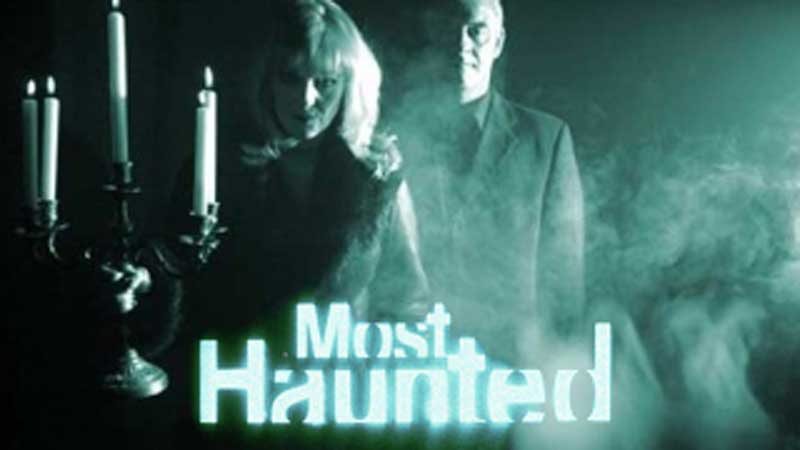 That is a major dilemma for all paranormal investigation shows.
I have attended enough genuine investigations to know that the reality is very mundane; nothing much happens and when it does it is seldom dramatic, but occasionally you might get some intriguing results that are difficult to explain and worthy of further investigation. It's interesting and it can be addictive but it would make for appallingly dull television.
I personally have little time for such shows anymore, as they tend to end up being more focused on the egos of the investigators (some of whom, especially in America enjoy rock-star status) than proper research. The most interesting part for me usually happens within the first five to ten minutes, when you get a brief run-down of the history of the site being investigated and the stories of the alleged hauntings.
One programme that I did have a lot of time for was Great British Ghosts, on the Yesterday channel, and I was disappointed when it didn't return for a third series.
It was an honest programme that had no need to sex up any activity that may or may not have been (and probably wasn't) of a paranormal nature, focusing instead on the history, folklore and eyewitness accounts of the location being featured.
The one-hour Hallowe'en special featuring Carnfield Hall in Alfreton, Derbyshire is one of the best documentaries about ghosts I have ever watched and, according to presenter Michaela Strachan, it was one of the most haunted places that Great British Ghosts had ever visited.
The choice of presenter was inspired. Strachan came across as a sceptic who was nevertheless genuinely fascinated by the paranormal tales, although she was obviously unconvinced by a couple of the people she interviewed, with good justification in my view. She clearly enjoyed the experience and her cheery style provided a good counterbalance to the often sinister nature of those tales.
I cannot recall having seen a programme quite like this before and there hasn't been another since, and yet it's such a simple premise for a show. If there are any television producers out there that might be interested in a similar series based on The Spooky Isles, I'd be happy to help!
JAY HOLLIS is a paranormal researcher, amateur historian and musician. He was born in the London Borough of Enfield and lived there for over 30 years before moving to Hertfordshire where he now lives with his wife and children. His lifelong interest in the supernatural led him to write about Enfield's ghosts and Haunted Enfield, his first book, brings together for the first time all of the stories, legends and documented evidence of the supernatural from around the Borough into one volume.