Alan Frank, the man who taught us about horror films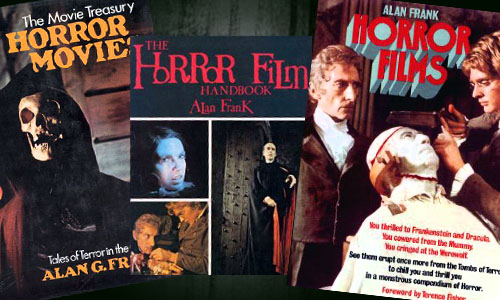 ---
Veteran film reviewer Alan Frank is well-known to horror fans as the man who introduced them to celluloid terror through his books like Horror Movies, Monsters and Vampires and The Horror Film Handbook. The Spooky Isles' DAVID SAUNDERSON sat down with Alan recently to discuss his fabulous career and the genre he loves so much.
---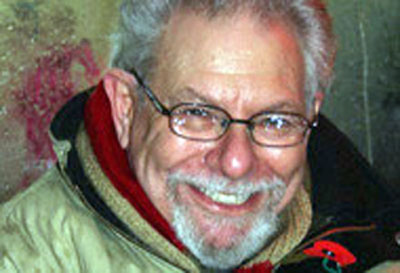 "I'm in a place called Malindi, which is way up on the coast of what's now Kenya. No electricity, you bring your food up. I must have been about eleven. I go to the beach in the morning and there's a guy there. "You look like Clark Gable." He said: "I am." They were filming and they stopped at the only hotel. He talked to me like a nice guy. He took me there and introduced me to Ava Gardner. This is the only case of instant puberty. Ava Gardner was wearing a green bikini. I then went in and at a piano covered with ash, cigars, cigarettes, is a guy in leopard skin trunks. It's Frank Sinatra. Looks like shit. I remember I was going to ask for his autograph, Gable said: "He's not very nice." Sinatra was there with Ava Gardner, waiting to hear, as I discovered later, if he'd got From Here to Eternity. I think I remember John Ford and Grace Kelly. As a kid, seeing Clark Gable was unbelievable. It didn't happen in East Africa. Obviously, if you lived in downtown Bel Air, your chances would be different."
***
If there is one problem with interviewing Alan Frank is that he doesn't just have an encyclopaedia-like knowledge of horror films – he knows about all films.
He has worked for the Daily Star as a film reviewer for 32 years so in that time, he's steadily interviewed every actor and filmmaker who has ever come to London to plug a film.
And as with the story of meeting Clark Gable, Ava Gardner and Frank Sinatra in remote East Africa as an 11-year-old (which I worked out must be the filming of Mogambo http://en.wikipedia.org/wiki/Mogambo), he's got a canny way of meeting people that would sound like bullshit coming from anyone else.
Related Posts via Taxonomies