Anthony Hopkins has been in a tonne of creepy films when you think about it, says DAVID SAUNDERSON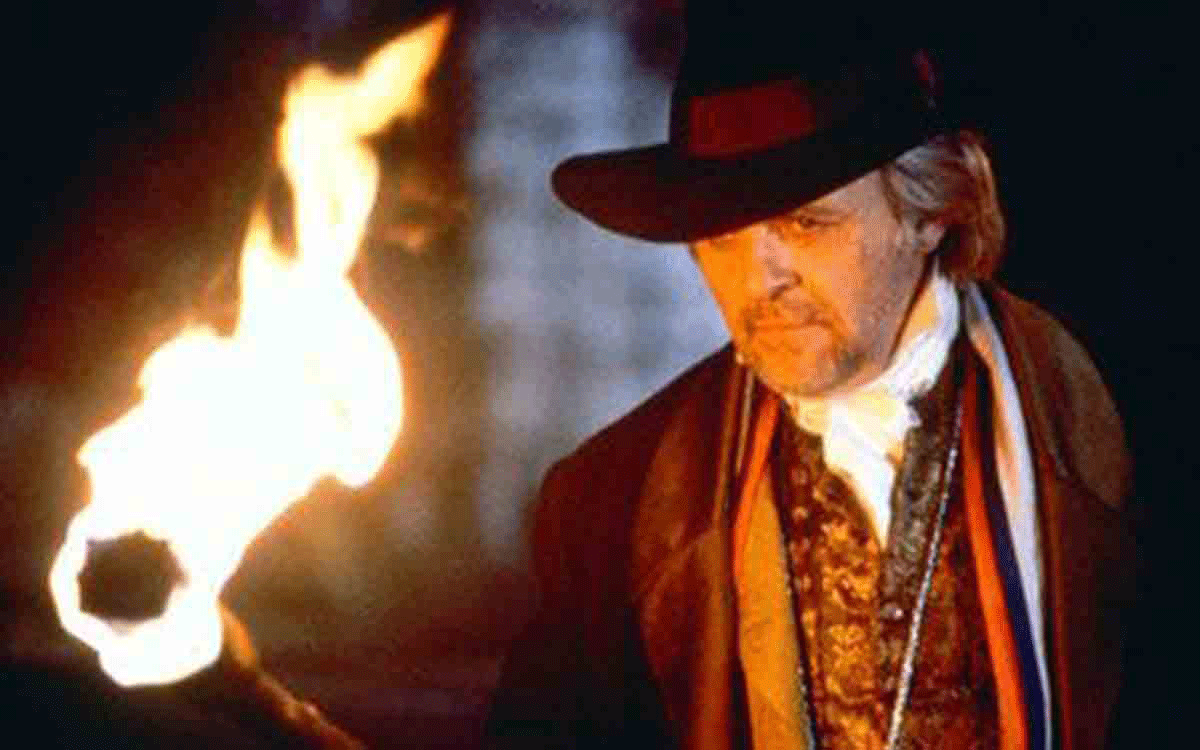 Ok, I've asked the question: How many horror films has Sir Anthony Hopkins been in?
With Spooky Isles celebrating Spooky Wales Week this week, I've been thinking about Welsh horror movies.
There's not many of them, of course, but Wales has had a lot of great actors.
Two of its most celebrated are Ray Milland and Anthony Hopkins, who have both won Academy Awards, with Hopkins winning his for a horror film, Silence of the Lambs (1991).
And this got me thinking. I know who Ray Milland is because I grew up watching him in Roger Corman AIP-type horror flicks and the less-well-made-but-just-as-fun z-grade classics from the 1970s. His horrors are legendary. (Read 5 Unforgetable Ray Milland Horrors here.)
But Anthony Hopkins has been in horror films too. But it wasn't until I made a list that I realised he's been in a load of them.
Here's my list:
Anthony Hopkins horrors
Audrey Rose (1977) – With a reincarnated dead daughter, this is a truly creepy horror flick.
Magic (1978) – Hopkins plays a mad ventriloquist driven to murder by his dummy!
The Elephant Man (1980) – Not a horror but definitely true life Victorian Gothic at its darkest about Joseph Merrick aka The Elephant Man.
Hunchback of Notre Dame (1982) – Sir Anthony plays Quasimodo – a remake of iconic horror.
Silence of the Lambs (1991) – He won a Oscar for playing Hannibal 'The Cannibal' Lecter.
Bram Stoker's Dracula (1992) – Plays Van Helsing in the Francis Ford Coppola horror classic.
Meet Joe Black (1998) – Comedy romance, more fantasy than horror but still spooky.
Titus (1999) – Goriest of Shakespeare's plays – blood and guts everywhere.
Hannibal (2001) – Hopkins returns to his famous role of Lecter.
Red Dragon (2002) – Again, he is back as Hannibal the Cannibal.
The Wolfman (2010) – Sir Anthony plays Sir John Talbot, the father of the Wolfman, and is himself a wolfman!
Hitchcock (2012) – This biopic follows Hitch as he makes Psycho.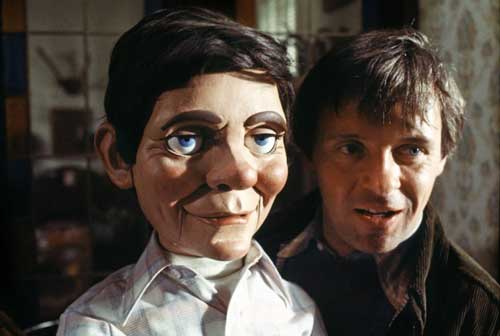 Anthony Hopkins has obviously been in more thrillers than that, but these are 12 films that I reckon are disturbing or scary enough to be called a horror film (Hitchcock, maybe not, but it's about the making of Psycho (1960)!)
He has had a diverse enough career than he has never been pigeon-holed in one genre, so he will never be known as a horror star.
But he's been in enough fantastic spooky films over the years that we should raise a nice glass of chianti and salute him this Spooky Wales Week!