Richard Attenborough's film of ventriloquism and insanity, 1978's Magic comes to UK Blu-ray through Second Sight Films on 23 March 2020. RICHARD PHILLIPS-JONES considers whether Anthony Hopkins is a certifiable case.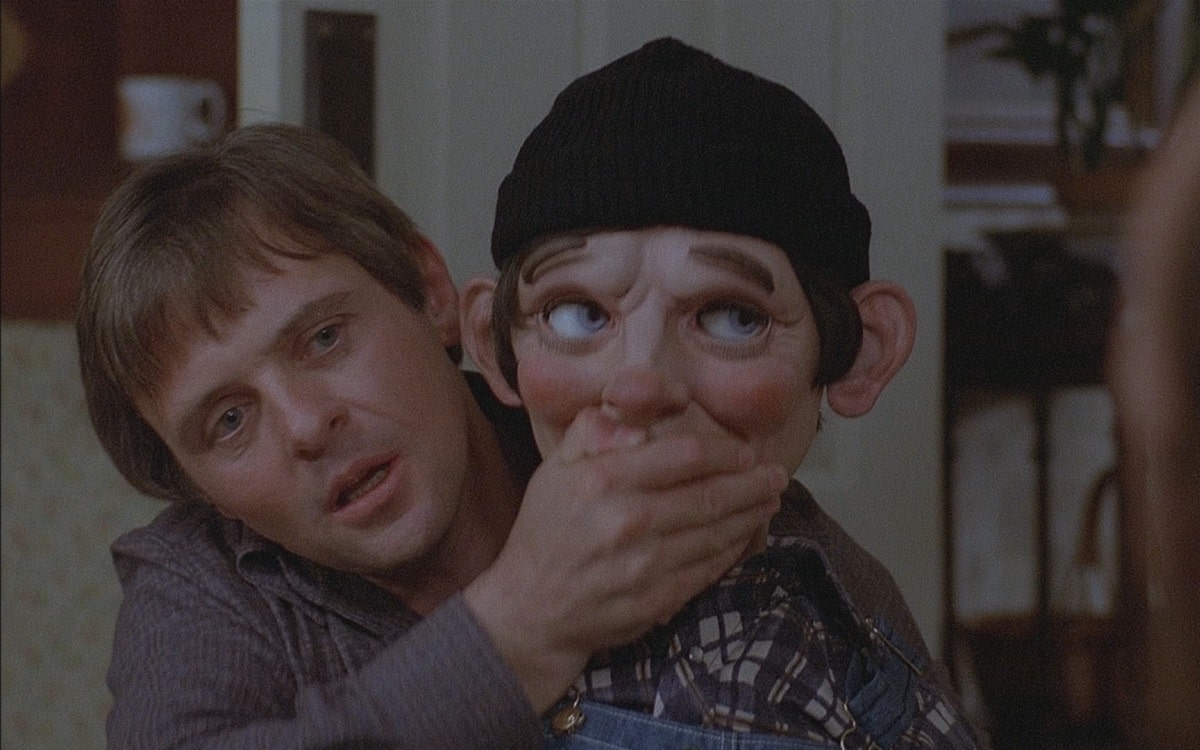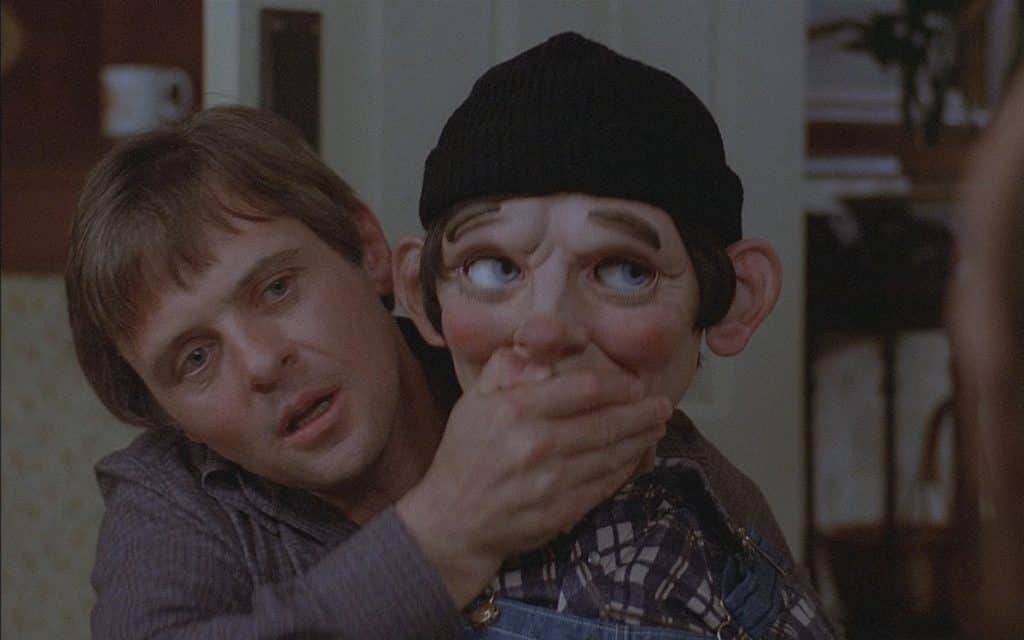 THE FILM: In the popular collective memory, Magic occupies a place as a creepy-doll movie alongside the "Dummy" sequence from Dead Of Night (1945) and its (unacknowledged) redux in Devil Doll (1964), but actually has a vital difference. Where those tales had firmly pinned their supernatural colours to the mast, Magic is crucially clear in presenting itself as a psychological piece.
That said, both writer and director do plant enough small touches within the film to give the viewer enough ingredients to create their own alternative theories as to what is actually happening. Just watch carefully at the 1:35:13 mark…
Whilst a line of influence can indeed be drawn back to Dead Of Night, it's also worth mentioning very early talkie The Great Gabbo (1929), in which Erich von Stroheim was a ventriloquist driven insane by his work, although not driven to commit murder. (There were even accusations from some quarters that Magic had copied The Great Gabbo, but this was patently nonsense.)
Adapted from his own novel, William Goldman's screenplay eschews the time-shifting nature of its source to present a more linear tale, as much a tragic love story as it is a chiller. Anthony Hopkins delivers one of his more understated performances, at least in his portrayal of the ill-starred Corky, who has headed back to his old hometown when the prospect of success in his field of entertainment sends him on his way to an anxiety-fuelled breakdown.
By contrast, Hopkins goes into full overdrive in providing the manic tones of Corky's alter-ego, Fats, whose assertion of power over his erstwhile master suggests that his reacquaintance with lost love Peggy Ann (Ann-Margaret) seems destined to end in tears, not least because she is still married to the frequently drunken Duke (Ed Lauter).
When Corky's manager, Ben Greene (the ever-reliable Burgess Meredith) tracks him down, and suggests that psychiatric treatment might be in order, a spiral of events begins which hurtles towards the tale's moving conclusion.
Whilst a lot of the contemporaneous critical reaction towards Magic was fairly muted (likely fed by snobbery at the sheer thought that such industry luminaries might want to be associated with anything that might be termed a horror movie), it's a film that stands up very well.
Jerry Goldsmith's score adds a further dimension. The interjection of harmonica (representing Fats) adds a sinister sting to the otherwise sweet melody employed in the main theme. Variations on this theme crop up throughout Magic, ranging from romantic to downright scary. It's a score worthy of higher recognition in Goldsmith's considerable canon.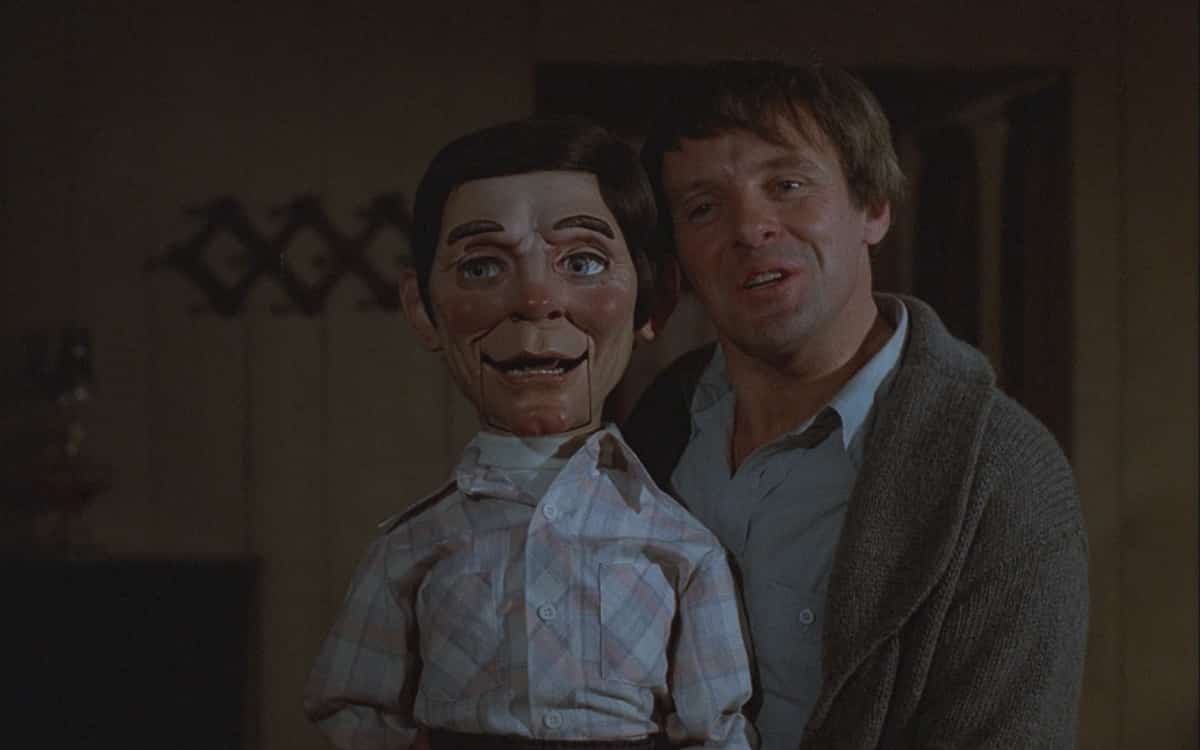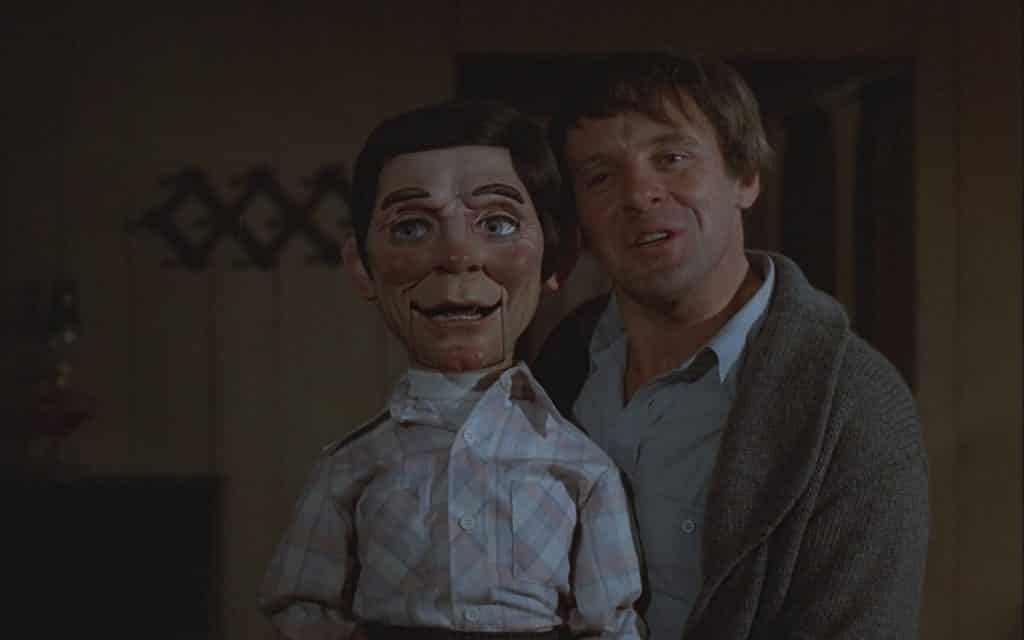 EXTRAS: A superb selection, all ported over from the US Dark Sky Films release of 2010: An interview with William Goldman, A short history of ventriloquism with the film's consultant Dennis Alwood, interview with cinematographer Victor Kemper, Ann-Margret's original make-up test, an on-set Spanish TV interview with Anthony Hopkins, a radio interview with Hopkins (accompanied by some raw on-set footage), Trailers and TV/Radio spots.
HOW DOES IT LOOK?: Whilst there was no mention of any restoration in the publicity material I saw, Magic looks to have been well looked after in the archive. To say the colour palette looks drab is by no means an insult – that is very much the look that the makers were going for, particularly in depicting the desolate nature of a lakeside holiday resort in the closed season. The transfer here captures those intentions faithfully.
SHOULD I GET THIS?: Hell, yes. Magic was tied up in copyright limbo for some time, and frustratingly out of circulation. It's pleasing to see it get such a strong presentation for this long overdue UK release. Another fine Second Sight effort, and deserving of a place in your collection.