Audrey Rose 1977, starring Anthony Hopkins, is a hard film to categorise, says guest writer ANDY WALKER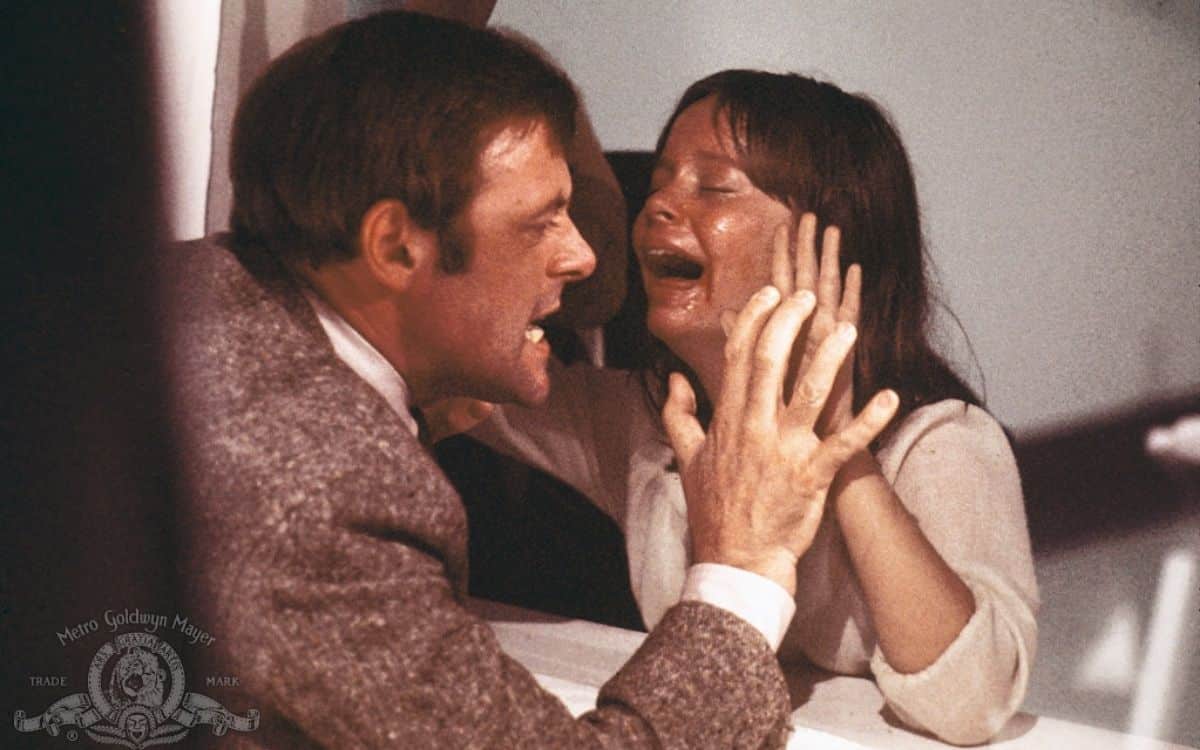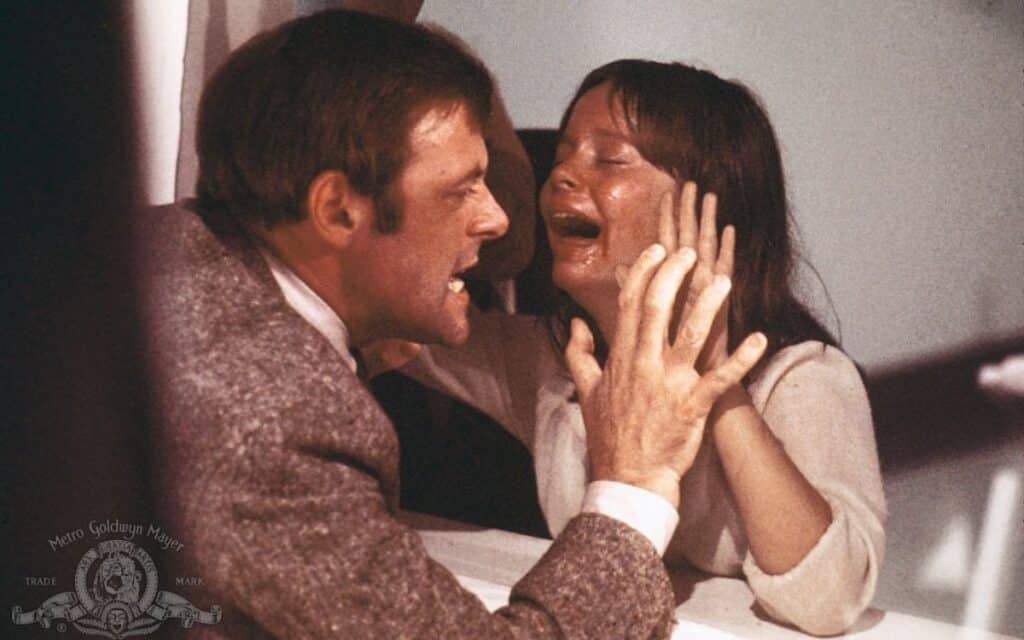 TITLE: Audrey Rose
RELEASED: 6 April 1977
DIRECTOR: Robert Wise
CAST: Marsha Mason, Anthony Hopkins, John Beck, Susan Swift
Audrey Rose 1977 Review
Audrey Rose 1977, directed by the hugely-experienced Robert Wise, is sometimes compared, completely misguidedly, to The Exorcist. The first two things to realise about Audrey Rose are that it is not about demonic possession and it is not actually a horror film.
In fact, it is difficult to categorise exactly what sort of film it is.
Overall, it is a kind of supernatural thriller, with a courtroom drama set into the middle of it and also has elements of a family drama as well.
Audrey Rose stars Marsha Mason and John Beck as a New York couple, Janice and Bill Templeton, who live a happy life in a relatively plush apartment with their young daughter, Ivy, played by Susan Swift.
They are followed and confronted by a strange man, Elliot Hoover, played by Anthony Hopkins.
He has spent some time in India studying with the local holy men there and is convinced that their daughter is the reincarnation of his own daughter who died in a car crash.
They try to stop him bothering them by legal means, but when Ivy starts to have extreme nightmares and Hoover is the only person that can calm her down Janice starts to think he may be right but the couple are still not happy with his involvement in their lives.
Hoover snatches Ivy and the Templetons try to get him arrested, but he is determined to prove that the two children share the same soul.
The film is based on the 1975 novel of the same name by Frank De Felitta, who also wrote the screenplay. The story is loosely based on actual events that involved Felitta's own son.
Audrey Rose fails to deliver on its promise
There are many things about this film that simply do not deliver all they promise, not the least of those is the ending.
In some areas, the story itself seems to be confused or at least goes a little off course, and the whole courtroom section of the film drags more than a little.
There are a number of flashback scenes which are not completely necessary and don't add very much to the story line.
The final part of the film is a lot more interesting and has some good acting from the young and inexperienced Susan Swift, but ultimately doesn't leave you satisfied.
The film as a whole is overlong and slow, and sometimes seems slower than it actually is because of Anthony Hopkins trade mark line delivery.
It doesn't match up in any way to the other American-made horror film that Anthony Hopkins did a year later, Magic, and in reality is not one of his best films at all. Having said all that, this is a film that is worth watching for many reasons.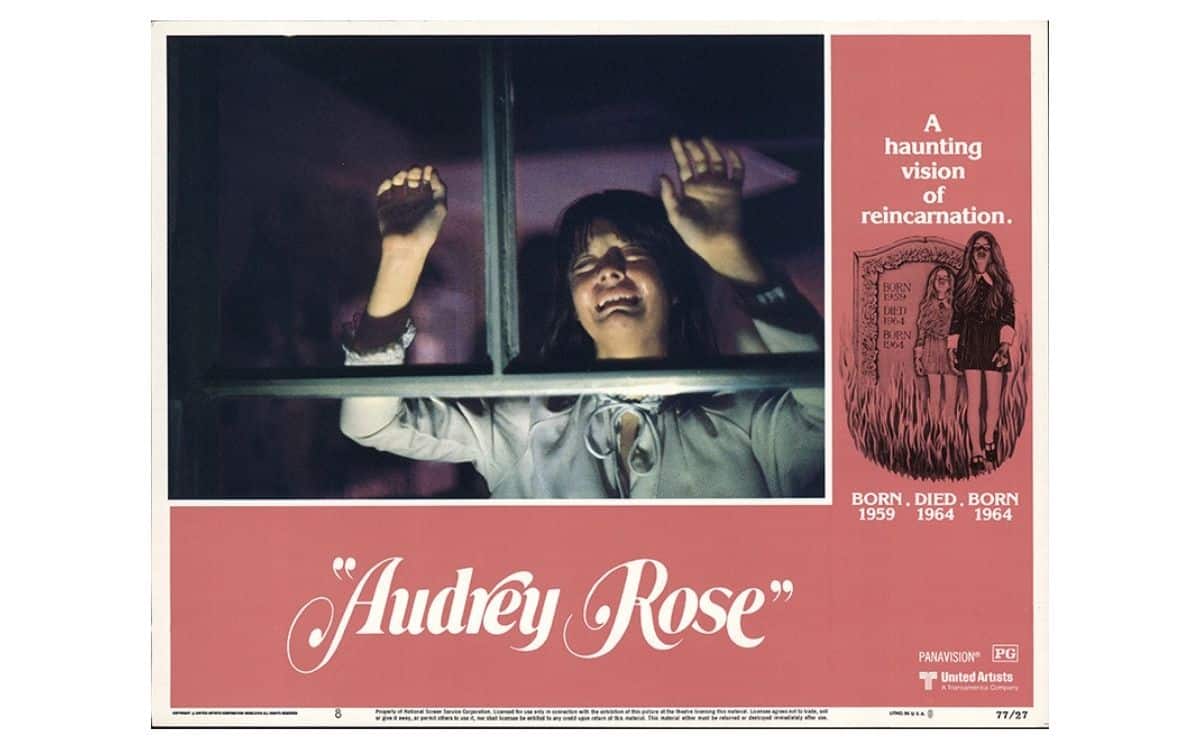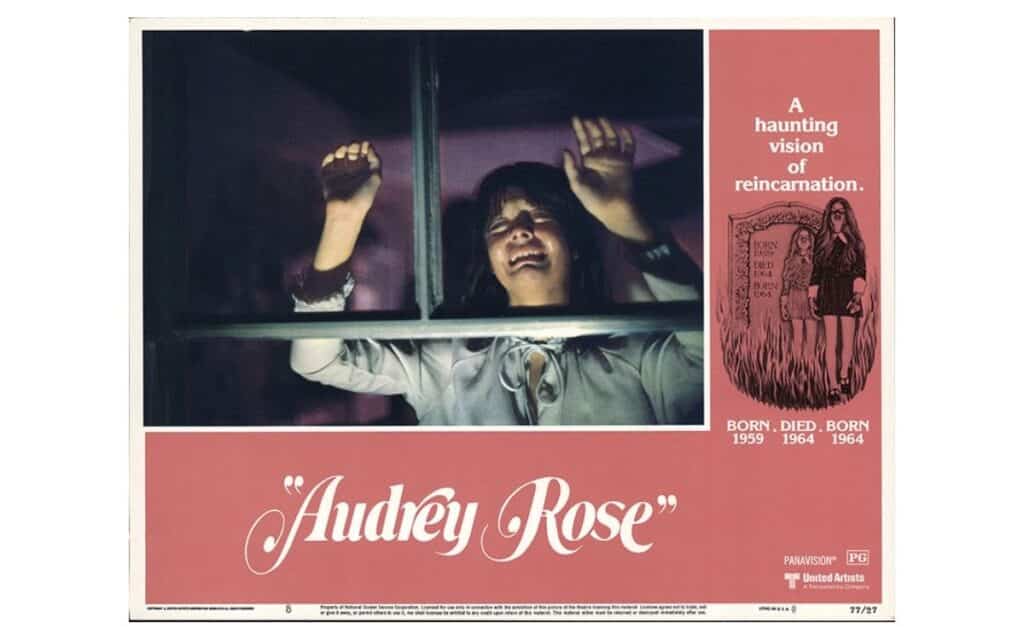 It is one of the few films that tries to deal with the subject of reincarnation in an intelligent way, and it is good to see a supernatural film that isn't all about the Christian religion.
There are elements of this film that work well, and are both entertaining and well done. It is good to watch the first film of Susan Swift, who is very talented and really deserves to be much better known and in more films than she has been.
It has a fantastic list of talented supporting actors including Norman Lloyd, Robert Walden, Stephen Pearlman and John Hillerman, all of which have been in many successful TV shows and films.
All in all I would say that this isn't exactly an excellent film by any means, and if you are a fan of new horror films you may not enjoy it at all, but it is worth watching and does have a lot going for it.
What did you think of Audrey Rose 1977? Tell us in the comments section below!
Watch Audrey Rose 1977 Trailer