---
PETER FULLER looks back on the great career of Welsh-born horror star, Ray Milland
---
Ray Milland, is widely regarded as one of the most bankable and durable stars of the classic Hollywood era, appearing in over 120 features ranging from comedies and thrillers to Westerns and horror, and was the first Welsh actor to receive an Academy Award. He also appeared in many horror and B-grade films in his later career.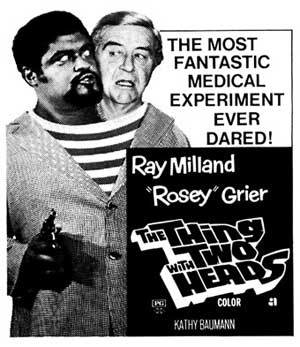 Born Alfred Reginald Jones in Neath, Wales on January 3, 1907, he spoke only Welsh until the age of five, and was schooled at King's College in Cardiff. After serving years four years in the Royal Household Cavalry in London, where he became an expert marksman, he took up acting; making his film debut aged 24 in 1929's The Flying Scotsman. It was on this film that he adopted his stage name, which was inspired by an area in his hometown.
After being discovered by a casting agent, Milland moved to Hollywood in 1930, where he ended up a contract player at Paramount; remaining there for some 21 years. Denied enlistment at the outbreak of World War Two due to a hand injury, Milland worked consistently throughout the 1940s, where his career peaked with Billy Wilder's The Lost Weekend in 1945. The film was a critical success, earning Milland an Oscar and a place in its history – he delivered the shortest acceptance speech by just bowing to the audience – and became Paramount's highest salaried actor.
Asked about his typecasting in film noirs and thrillers like Alfred Hitchcock's Dial M for Murder in 1954, Milland is quoted as saying: 'I keep playing neurotics because I'm a Welshman and so I'm supposed to be moody. But I don't think Welshmen are any more moody than normal. It's the rest of the world that's out of step.'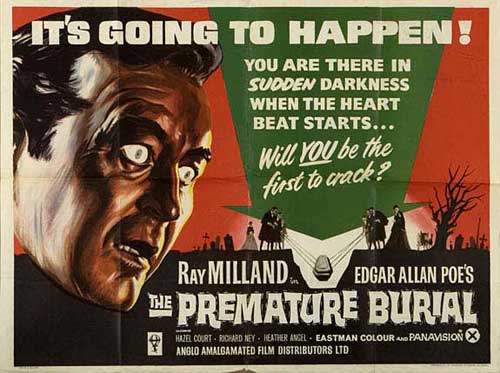 In addition to Hitchcock and Wilder, Milland worked with most of Hollywood's heavyweights, including Cecil De Mille, Fritz Lang and George Cukor, before turning to directing himself in the 1950s, helming some 11 features.
As Milland aged, the 1960s and 1970s saw him enter a new phase playing character parts in a slew of B-movie titles, many of which have go on to become cult classics, including 1963's X: The Man with the X-Ray Eyes for Roger Corman and 1972's eco-horror Frogs. Asked why he chose to appear in such low-grade fare, Milland is reputed to have said, 'The money, baby! The money!'. He also racked up numerous guest appearances in TV shows like Night Gallery, Hart to Hart (where he played Stefanie Powers' dad) and Battlestar Galactica.
In the mid-1970s, Ray Milland penned his anecdotal biography, Wide-Eyed in Babylon, written with the same self-deprecating humour that he would become known for on the TV interview circuit in his later years. He died of lung cancer on March 10, 1986 at 81 years old. His wife Muriel, adopted daughter Victoria and two grandchildren survived him. Milland's son Daniel died in 1981 aged 41 in an apparent suicide.
---
PETER FULLER is a writer and sub-editor for some of the UK's leading TV listings magazines. A big fan of Vincent Price since the age of eight, Peter runs The Sound of Vincent Price blog and website; and reviews classic, cult and contemporary films on his Kultguy's Keep blog. Follow him on Twitter and check out his blogs The Sound of Vincent Price and KultGuy's Keep.
---