Reading Time:
5
minutes
Welsh actor Ray Milland (1907-1986) had a stunning career in Hollywood, including winning an Oscar. He is also remembered for appearing in many of the great horror films of the 1960s and 1970s. PETER FULLER looks back on his life and career.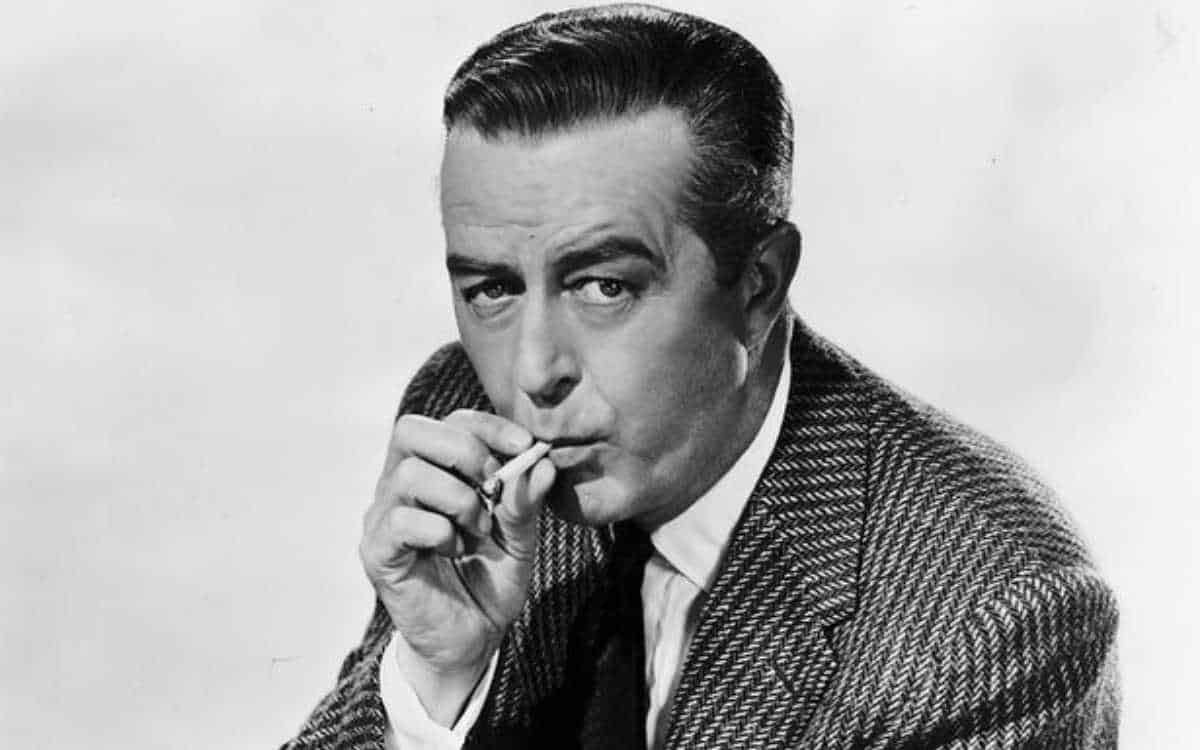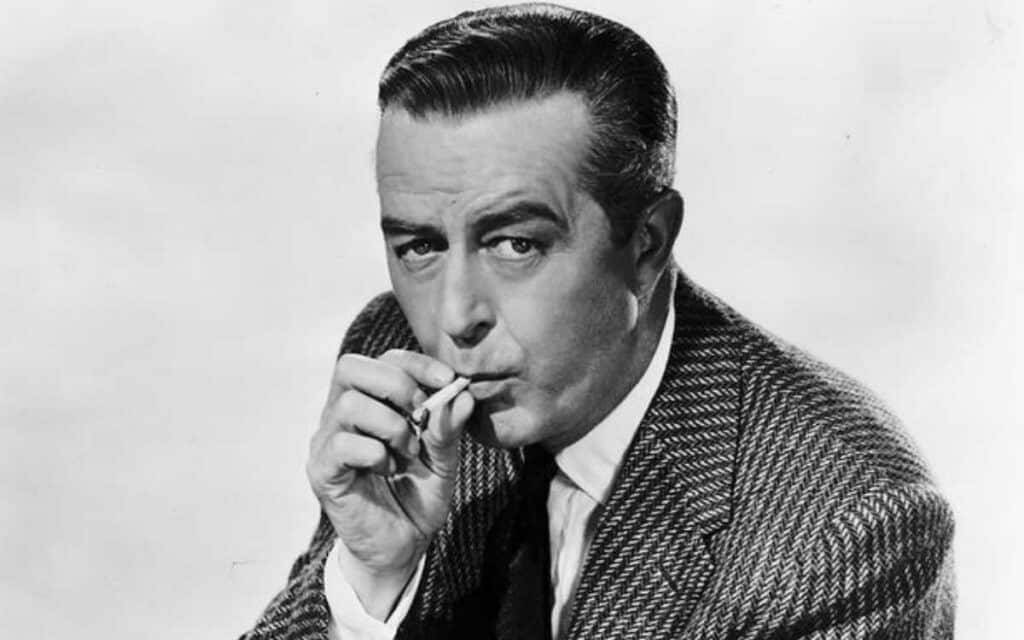 Ray Milland, is widely regarded as one of the most bankable and durable stars of the classic Hollywood era, appearing in over 120 features ranging from comedies and thrillers to Westerns and horror, and was the first Welsh actor to receive an Academy Award.
He also appeared in many horror and B-grade films in his later career.
Who was Ray Milland?
Born Alfred Reginald Jones in Neath, Wales on 3 January 1907, Ray Milland spoke only Welsh until the age of five, and was schooled at King's College in Cardiff.
After serving years four years in the Royal Household Cavalry in London, where he became an expert marksman, he took up acting; making his film debut aged 24 in 1929's The Flying Scotsman.
It was on this film that he adopted his stage name, which was inspired by an area in his hometown.
After being discovered by a casting agent, Milland moved to Hollywood in 1930, where he ended up a contract player at Paramount; remaining there for some 21 years.
Denied enlistment at the outbreak of World War Two due to a hand injury, Milland worked consistently throughout the 1940s, where his career peaked with Billy Wilder's The Lost Weekend in 1945.
The film was a critical success, earning Milland an Oscar and a place in its history – he delivered the shortest acceptance speech by just bowing to the audience (see video below) – and became Paramount's highest salaried actor.
Asked about his typecasting in film noirs and thrillers like Alfred Hitchcock's Dial M for Murder in 1954, Milland is quoted as saying: "I keep playing neurotics because I'm a Welshman and so I'm supposed to be moody. But I don't think Welshmen are any more moody than normal. It's the rest of the world that's out of step."
In addition to Hitchcock and Wilder, Milland worked with most of Hollywood's heavyweights, including Cecil De Mille, Fritz Lang and George Cukor, before turning to directing himself in the 1950s, helming some 11 features.
As Milland aged, the 1960s and 1970s saw him enter a new phase playing character parts in a slew of B-movie titles, many of which have go on to become cult classics, including 1963's X: The Man with the X-Ray Eyes for Roger Corman and 1972's eco-horror Frogs.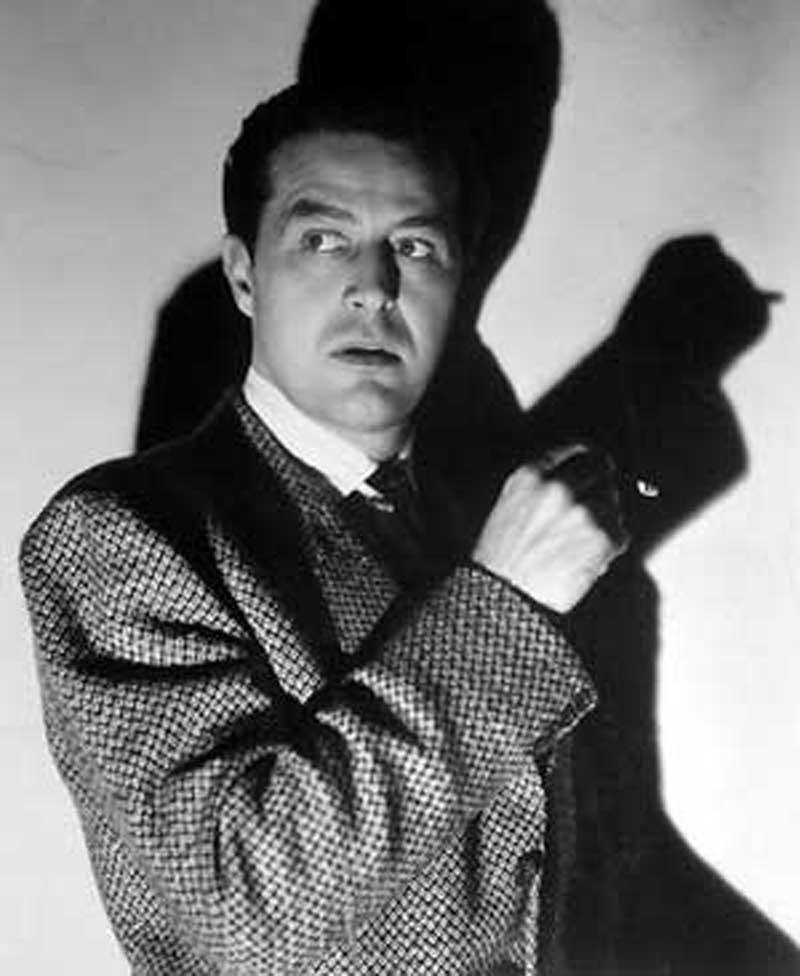 Asked why he chose to appear in such low-grade fare, Milland is reputed to have said, "The money, baby! The money!".
He also racked up numerous guest appearances in TV shows like Night Gallery, Hart to Hart (where he played Stefanie Powers' dad) and Battlestar Galactica.
In the mid-1970s, Ray Milland penned his anecdotal biography, Wide-Eyed in Babylon, written with the same self-deprecating humour that he would become known for on the TV interview circuit in his later years.
He died of lung cancer on March 10, 1986 at 81 years old. His wife Muriel, adopted daughter Victoria and two grandchildren survived him. Milland's son Daniel died in 1981 aged 41 in an apparent suicide.
Ray Milland Top 5 Horror Films
Peter Fuller picks his five unforgettable Ray Milland horror films from the 1960s and 1970s
The Premature Burial (1962)
A shocker rather than a chiller, director Roger Corman conjures up some colourful, cobwebbed Poe atmosphere with swirling mists, petrified corpses and dank atmospheric suspense; and Milland's dream sequence is genuinely frightening. Read full The Premature Burial (1962) review here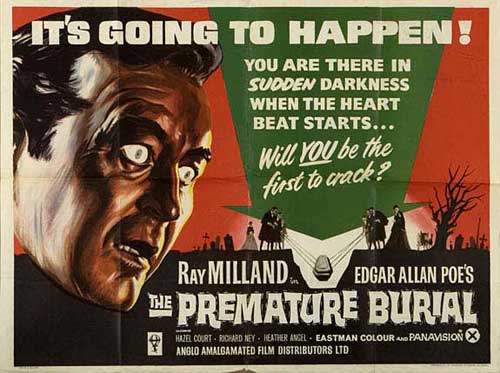 X: The Man with the X-Ray Eyes (1963)
King of the B-s director Roger Corman excelled himself with this allegorical sci-fi thriller about medical researcher Dr Xavier (Ray Milland) inventing a serum to improve the capacity of the human eye, and took the top honours at the 1963 Trieste Science Fiction Film Festival as a result. Read full X: The Man with the X-Ray Eyes (1963) review here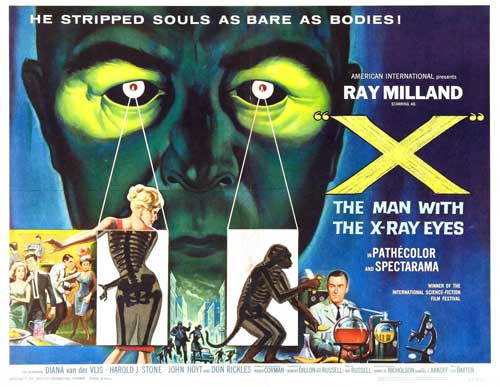 Frogs (1972)
From Ssssnake to Squirm to Day of the Animals, man took quite a beating from nature in the cinema of 1970s, but this is one of the best eco-horror films of the era; a compelling tale that's both a disquieting vision of what might just happen and an allegory in the manner of Alfred Hitchcock's The Birds. Read full Frogs (1972) review here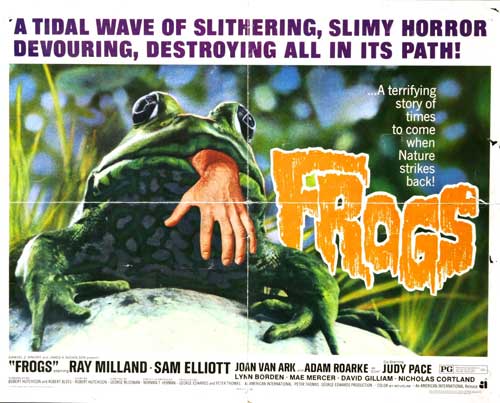 The Thing with Two Heads (1972)
They grafted a white bigot's head onto a soul brother's body and, boy, are they in deep trouble!' was how the movie posters read for this wacky 1970s blaxploitation horror spoof. Coming a year after the all-white The Incredible Two-Headed Transplant (also from American International Pictures), this is a tongue-in-cheek laugh riot. Read full The Thing with Two Heads (1972) review here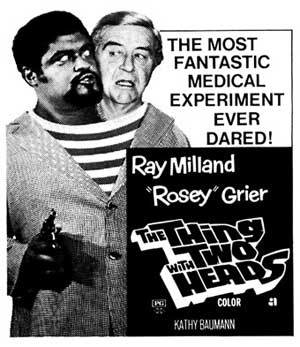 The House on Nightmare Park (1973)
Delightfully old-fashioned comedy thriller starring British comedy legend Frankie Howerd. As fifth-rate entertainer Foster Twelvetrees, Howerd revels in the chance to mix chuckles with chills when he is invited out by the mysterious Stuart Hendersen (Ray Milland) to give a performance for his weird family at his stately home, which proves to be as gloomy as it is grandiose. Read Spooky Isles' full The House on Nightmare Park (1973) here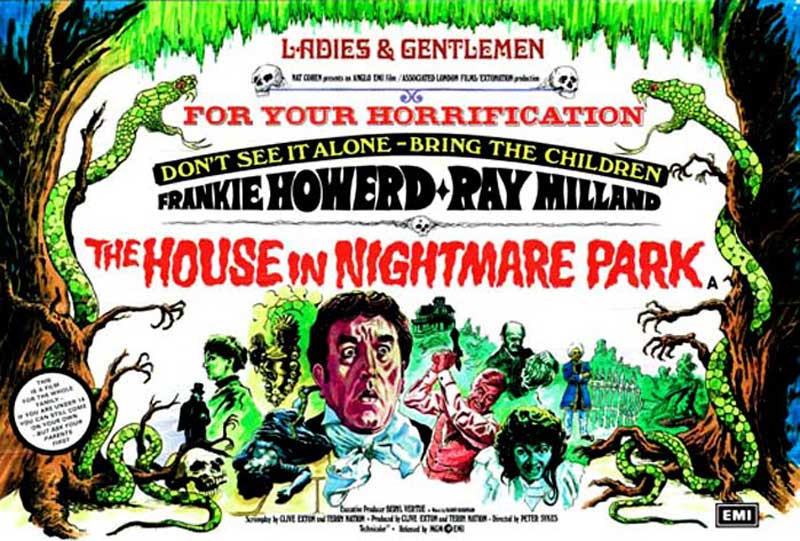 The Uncanny (1977)
This horror anthology was an attempt to exploit the potential menace of the everyday cat, featuring veteran horror stars Ray Milland and Peter Cushing. Outdated and lacking originality, it's poorly constructed and wastes both the talents of the star-studded cast and the poor moggies, who are treated merely as props – and are literally thrown at their intended victims. Read full The Uncanny (1977) review here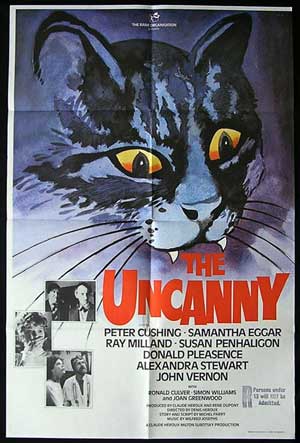 Selected Ray Milland Filmography
The Univited 1944
Alias Nick Beal 1949
The Premature Burial 1962
Panic in Year Zero 1962
X The Man with the X-Ray Eyes 1963
Daughter of the Mind 1969
Black Noon 1971
The Thing with Two Heads 1972
Frogs 1972
The House in Nightmare Park 1973
Terror in the Wax Museum 1973
Escape to Witch Mountain 1974
The Dead Don't Die 1974
Look What's Happened to Rosemary's Baby 1977
The Pyjama Girl Case 1977
The Uncanny 1977
The Darker Side of Terror 1977
Cruise into Terror 1978
The Attic 1980
The Sea Serpent 1985
What's your favourite Ray Milland Horror Film? Tell is in the comment sections below!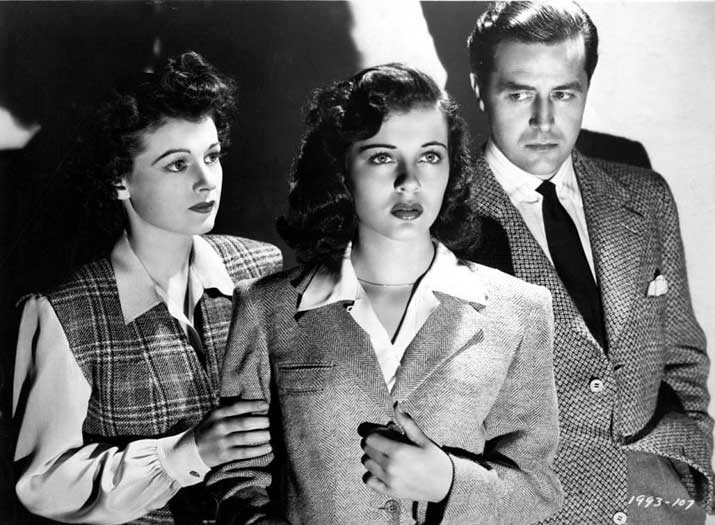 Watch Ray Milland in Frogs 1972 Trailer