Reading Time:
2
minutes
The Uncanny 1977 is a film that despite starring Peter Cushing, Ray Milland and Donald Pleasence, still lacks punch, says PETER FULLER.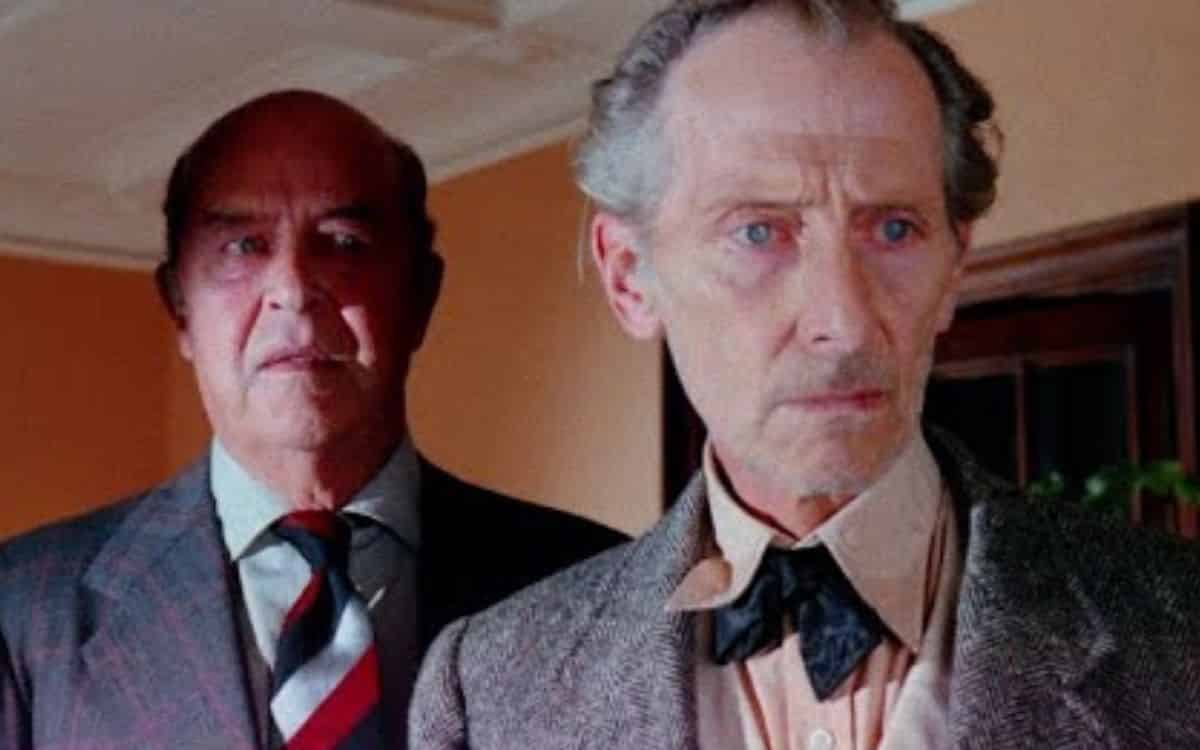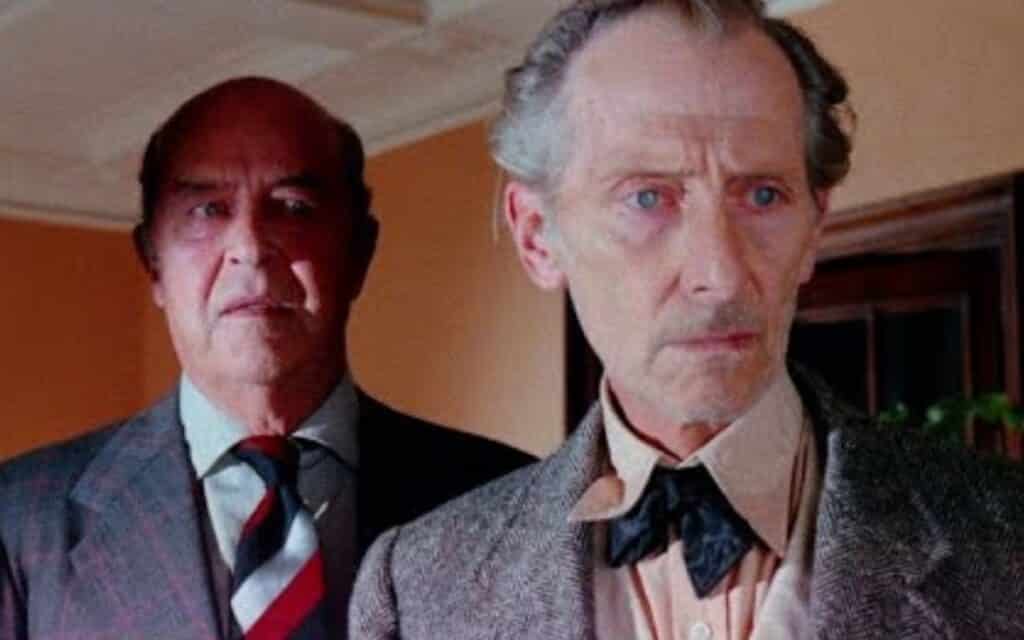 TITLE: The Uncanny
YEAR RELEASED: 1972
DIRECTOR:Claude Héroux
CAST: Peter Cushing, Ray Milland, Samantha Edgar, Donald Pleasence
This horror anthology was an attempt to exploit the potential menace of the everyday cat, featuring veteran horror stars Ray Milland and Peter Cushing.
Writer Wilbur (Cushing) visits his publisher, Frank Richards (Milland), to urge him to print his latest manuscript about a feline conspiracy to take over the world.
To convince Frank, Wilbur relates three stories as evidence. In the first, set in Edwardian London, a horde of cats belonging to a wealthy eccentric (Joan Greenwood) take lethal revenge on a couple (Susan Penhaligon and Simon Williams) who murder their mistress and disinherit the cats.
The second, set in 1970s Quebec, involves a magic cat that helps a little girl (Katrina Holden Bronson) to dispose of her hated cousin (Chloe Franks).
The third sees Donald Pleasence's 1930s Hollywood actor Valentine De'Ath get his comeuppance when he kills his wife in order to be with his mistress (Samantha Eggar).
Vincent Price and Christopher Lee, who turned the offer down, were the first choices for Cushing and Milland's roles.
Cushing only excepted when he learned Milton Subotsky, who was responsible for the portmanteau horrors Cushing had appeared in for Amicus in the 1960s and 1970s, was producing it.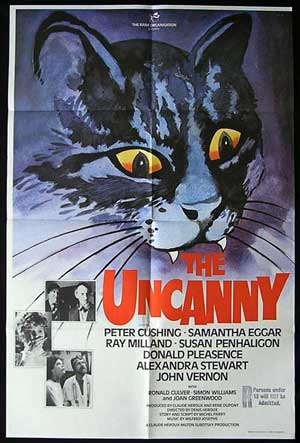 But the results were disappointing, and not even a rush edit job could save the film after Subotsky fired the director, Denis Héroux.
Outdated and lacking originality, it's poorly constructed and wastes both the talents of the star-studded cast and the poor moggies, who are treated merely as props – and are literally thrown at their intended victims.
Released in April 1977, it was barely screened anywhere.
Subotsky would return to the horror anthology format one last time in 1981, with The Monster Club, featuring veterans Vincent Price and John Carradine.
What did you think of The Uncanny 1977 – tell us in the Comments section below!
5 Things You Didn't Know about The Uncanny 1977
The photograph of Donald Pleasence that Peter Cushing presents is that of Pleasance in his role as Blofield, James Bond's nemesis in You Only Live Twice.
Harry Waxman, the cinematographer on The Uncanny, threatened to quit when he discovered the production was mistreating the cats.
All of Peter Cushing's scenes were filmed in England as he didn't like travelling. Ray Milland, however, was more than happy to travel to the UK to use the occasion to catch up with relatives and old friends in Wales.
Peter Cushing filmed his scenes only a few weeks after working on Star Wars 1977.
Ray Milland and Donald Pleasence had previously worked together in Escape to Witch Mountain 1975.
Watch The Uncanny 1977 trailer