Reading Time:
4
minutes
Donald Pleasence is one of England's most well-known yet underappreciated horror legends, says TERRY SHERWOOD in this edition of Sherwood After Dark
He is one of the faces you have seen many times. He makes the unbelievable believable. The 'he' is British-born Donald Pleasence with a bald head, a penetrating stare, and an intense voice. Fame would come as he specialized in insane, fanatical, or evil characters, including the title role in Dr Crippen (1962), and one of my favorites, the double agent Dr Michaels in the science-fiction film Fantastic Voyage (1966).
Donald Pleasence, Enter Stage Right
Donald Henry Pleasence was born on 5 October 1919 in Worksop, Nottinghamshire, England. He was raised in the village of Grimoldby, Lincolnshire and attended Crosby Junior School, Scunthorpe and Ecclesfield Grammar School, in Sheffield, South Yorkshire. After working as the clerk at Swinton railway station in South Yorkshire, Pleasence decided that he wanted to be a professional actor so he joined the Jersey Repertory Company in 1939. The war altered the course of so many lives at the time.
Pleasence registered as a 'conscientious objector ' when the Second World War broke out in 1939. Luftwaffe attacks on London in 1940 changed his stance and Pleasence joined the RAF as a wireless operator where he flew 60-plus missions over occupied Europe. The Lancaster Bomber that he was in was shot down over northern France in 1944. Serving as a POW in Stalag Luft I, he acted in theater pieces for the amusement of fellow inmates till the end of the war.
Treading the Boards of Life
Returning to acting after the war, Pleasence resumed working in repertory theatre companies in Birmingham and Bristol. Pleasence worked extensively in theatre and television where he received rave notices. One example is for his role as Syme in the BBC version of 1984 (1954) from the novel by George Orwell. The adaptation was by Nigel Kneale and featured Peter Cushing in the lead role of Winston Smith.
Pleasence's first appearance on television in North America was in an episode of The Twilight Zone, playing an aging teacher at a boys' school in the episode "The Changing of the Guard" (1962) that remains a tour de force in acting on the small screen.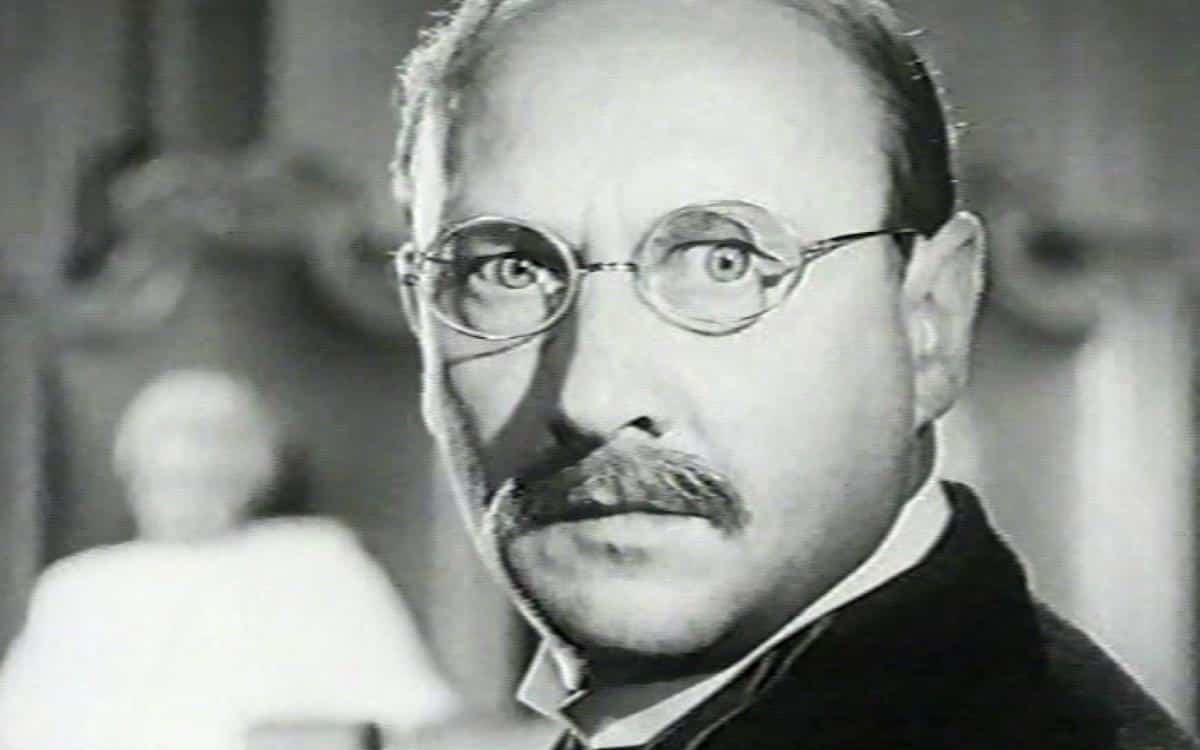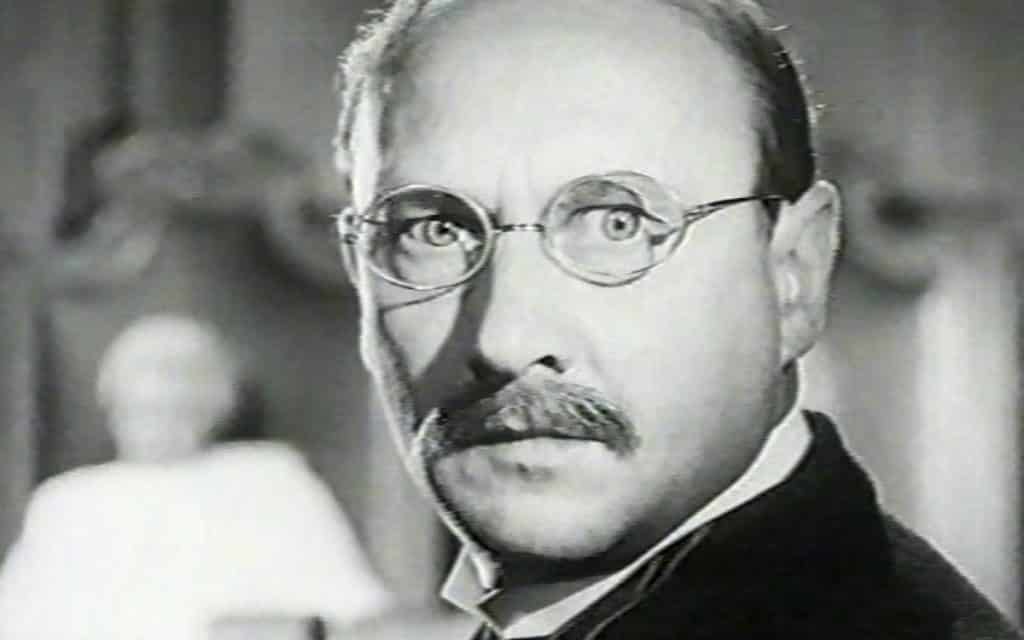 Let the Madness Begin
In 1960, Pleasence starred in the horror films Circus of Horrors directed by Sidney Hayers, playing the role of Vanet, the owner of a circus, and The Flesh and the Fiends as the real-life murderer William Hare, alongside Peter Cushing, George Rose and Billie Whitelaw. Thus began a run in such genre pictures as The Monster Club (1981), The Uncanny (1977) as "Valentine Death" lampooning his friend Laurence Olivier, Tales that Witness Madness (1973) and From Beyond the Grave (1974) that featured the highly underrated segment titled "An act of kindness." This Amicus anthology style picture also allowed Pleasence to share significant screen time with his real life daughter Angela Pleasence.
Halloween and Fame
The role he is most remembered by younger audiences is that of Dr Samuel Loomis in John Carpenter's horror film Halloween (1978). The film was a major success and was considered the highest grossing independent film of its time; being thought of as a 'classic.' Dr Loomis made an appearance in Halloween II (1981), Halloween 4: The Return of Michael Myers (1988), Halloween 5: The Revenge of Michael Myers (1989) and Halloween: The Curse Michael Myers (1995).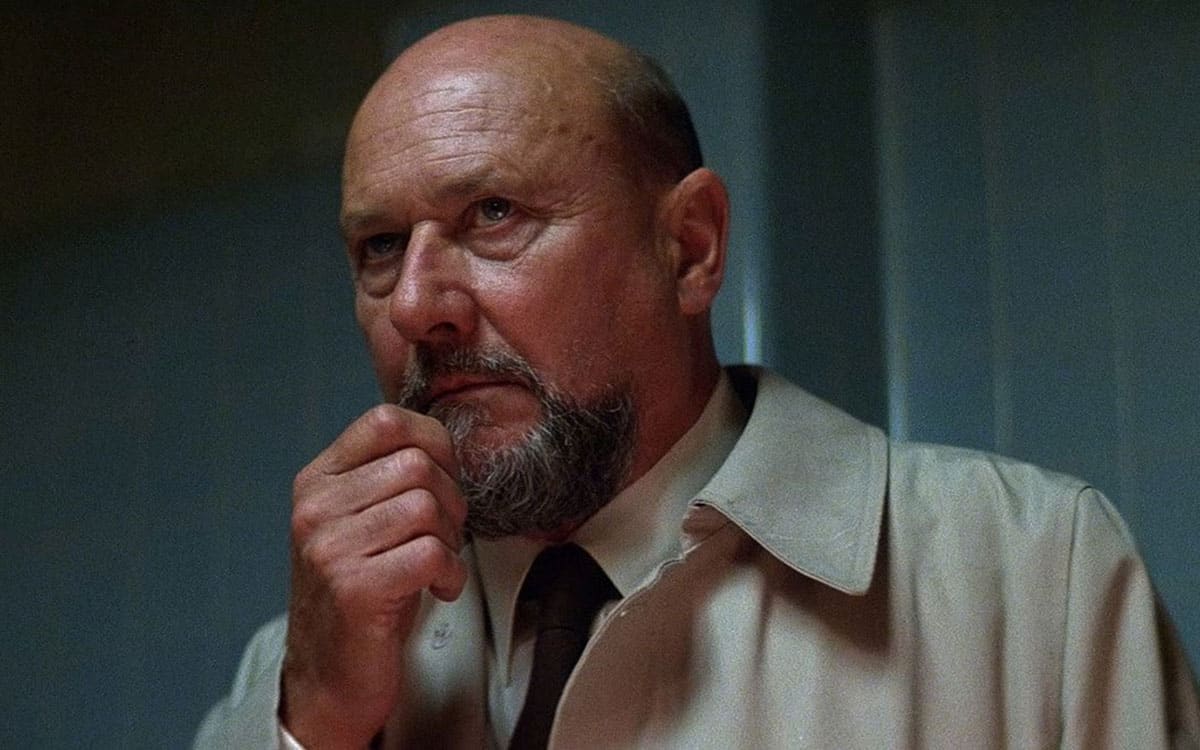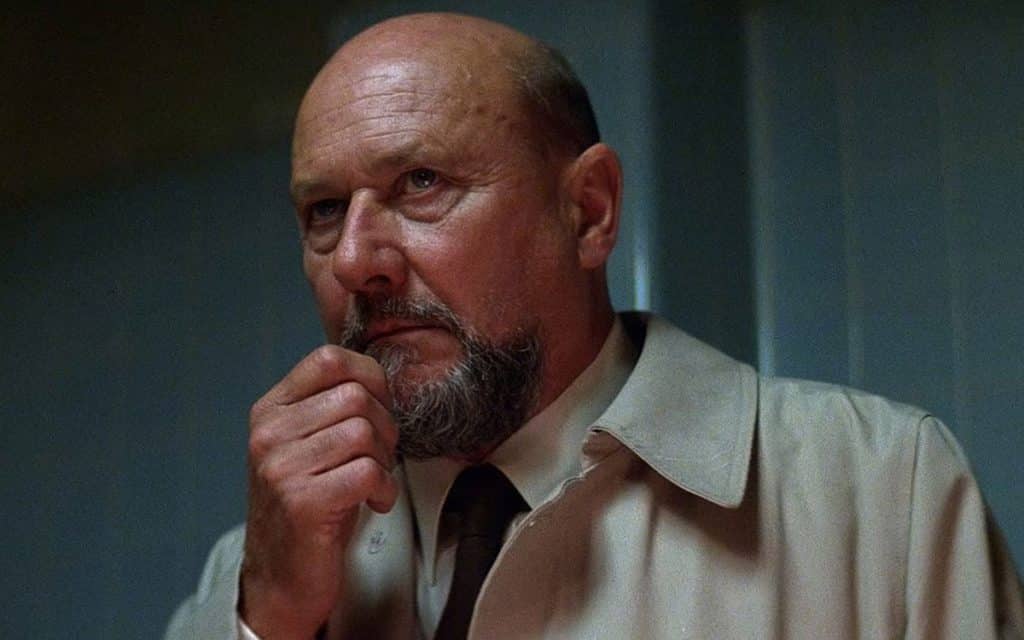 Donald later got to work with his admired friend Laurence Olivier in the Universal Studios remake Dracula (1979). He good naturedly would steal scenes from Oliver and others and his Doctor Seward is always eating with great gusto no matter where he is in the film.
Pleasence married four times and had five daughters from his first three marriages. His last marriage was to Linda Kentwood in 1988 until his death.
"That's Alright. Thank You For Getting Me Out."
On 2 February 1995, Pleasence died at age 75 in Saint-Paul-de-Vence, France, from complications of heart failure following heart valve replacement surgery. His body was cremated.
Donald Pleasence, like countrymen Boris Karloff, Peter Cushing, George Zucco, and Christopher Lee, had one thing in common besides country of birth. These gentlemen were all working actors who never refused a role they were offered. Donald Pleasence has a formidable list of credits, featuring both film in various genres to radio and television to spoken word recording children's stories.
Actors today have become one dimensional or in some cases lack any dimension in style, limiting what they can do. This is a result of lack of theatrical training which all these men and women were exposed to. The theatre teaches you discipline, timing, voice, prop work or "stage business". Both Peter Cushing and Donald Pleasence took the training seriously. You can see this dedication in their committed roles in some brilliant and questionable material throughout their careers. The good ones really do make the unbelievable believable. At least for an hour or two.
Donald Pleasence Selected Filmography
1984 (1956)
Hell Is a City (1960)
The Hands of Orlac (1960)
The Twilight Zone Episode: "The Changing of the Guard" (1962)
The Outer Limits Episode: "The Man with the Power" (1963)
THX 1138 (1971)
Wake in Fright (1971)
Dr. Jekyll and Mr. Hyde (1973)
The Mutations (1974)
Escape to Witch Mountain (1975)
Halloween (1978)
Halloween II (1981)
Frankenstein's Great Aunt Tillie (1984)
Terror in the Aisles (1984)
Specters (1987)
Prince of Darkness (1987)
Phantom of Death (1988)
Vampire in Venice (1988)
Halloween 4: The Return of Michael Myers (1988)
The House of Usher (1989)
Halloween 5: The Revenge of Michael Myers (1989)
Buried Alive (1990)
Halloween: The Curse of Michael Myers (1995)
What's your favourite Donald Pleasence film? Tell us in the comments section below!