Reading Time:
4
minutes
TERRY SHERWOOD surveys the horror career of Manchester-born Universal Horror player George Zucco, in his latest Sherwood After Dark
Not everyone that works in film can be a star or be a top creative person. Many toil in the shadows as actors, technicians, directors and writers.
Take George Zucco. Zucco was a working actor, often playing the heavy or the elegant villain. He was in many films that inevitably varied in quality. You may have seen him or heard his voice and not known who it was.
Canada beckons
George Zucco was born in Manchester, England, on 11 January 1886.
Like fellow countryman William Henry Pratt, Zucco would end up in Canada to ply his trade against the wildness and vast open spaces.
Zucco debuted on the Canadian stage in Winnipeg, Manitoba in 1908 in a stock theater company.
Zucco played the circuit of shows similar to what young William Pratt would do before reaching fame as Boris Karloff. In 1910, he entered the United States for the first time from Canada, bound for Seattle, Washington.
Zucco had strong ties to the UK and returned to serve as a lieutenant in the British Army's West Yorkshire Regiment during the First World War. He was wounded and lost the use of two fingers on his right hand. This was something he disguised well in his career through costume arguments, prop work, and later, camera angles. He enrolled in the Royal Academy of Dramatic Art when he later would teach. He became a leading stage actor of the 1920s, and debuted in The Dreyfus Case (1931), a British film dramatizing the famous incident.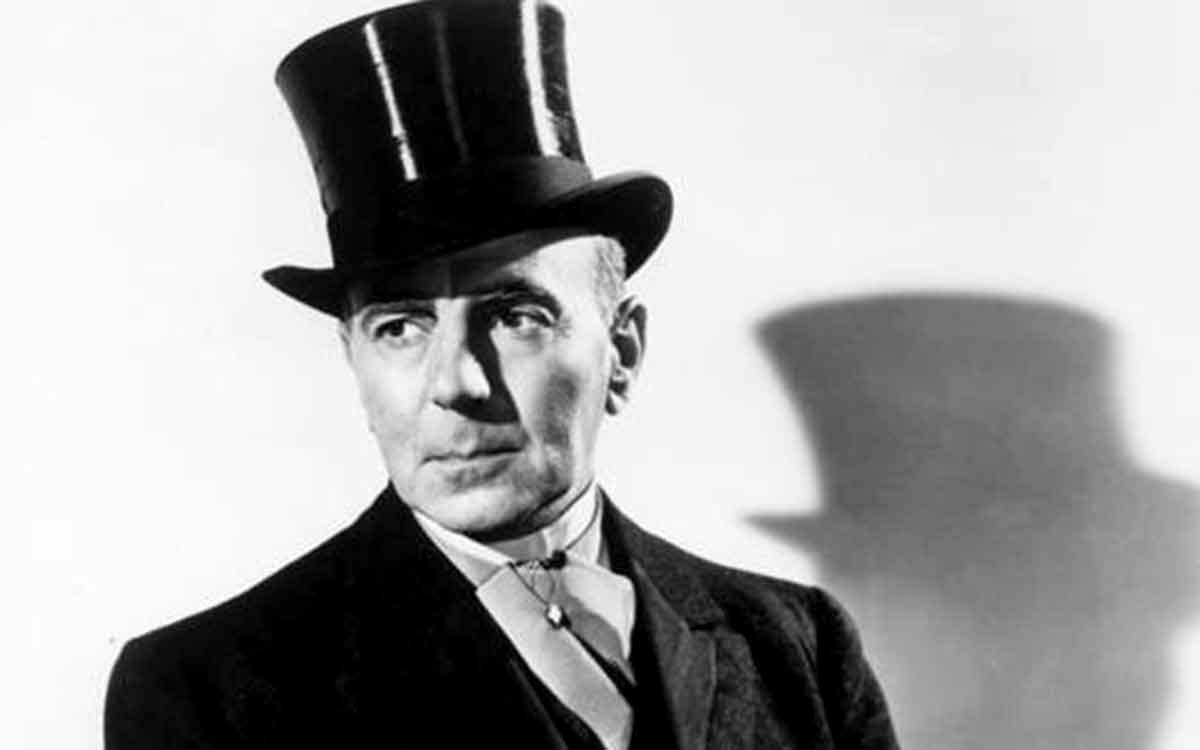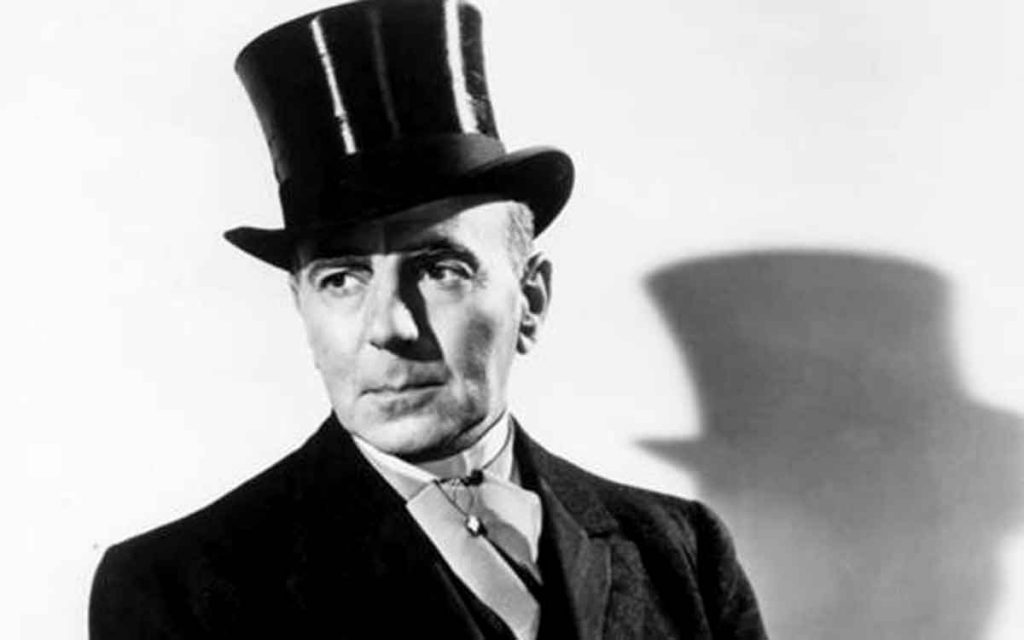 Fame for an elementary role
George Zucco returned to the United States in 1935. He worked with Gary Cooper and George Raft in Souls at Sea (1937), and had a small part in Jean Harlow's last film Saratoga (1937).
The claim to fame and his best role was that of Professor Moriarty in The Adventures of Sherlock Holmes (1939), opposite Basil Rathbone as Sherlock Holmes and Nigel Bruce as Dr. Watson.
Zucco earned a reputation as an evil character in films that included After the Thin Man (1936), The Cat and the Canary (1939), and My Favorite Blonde (1942).
Zucco and Karloff go for some 'little walks'
Like Boris Karloff, Zucco took every role he was offered in the forties. This, like dear Boris, made him a 'working actor,' but also meant he was in some questionable material.
Zucco appeared in B-films and Universal horror films, including The Mummy's Hand (1940), The Mummy's Tomb (1942), and 'Poverty Row' productions like The Mad Monster (1942), The Mad Ghoul (1943), Dead Men Walk (1943), plus Universal Studios' The Mummy's Ghost (1944), House of Frankenstein (1944), and Tarzan and the Mermaids (1948).
He was reunited with Basil Rathbone in another Sherlock Holmes adventure, Sherlock Holmes in Washington, playing a poor man's Conrad Veldt in the role as a Nazi spy.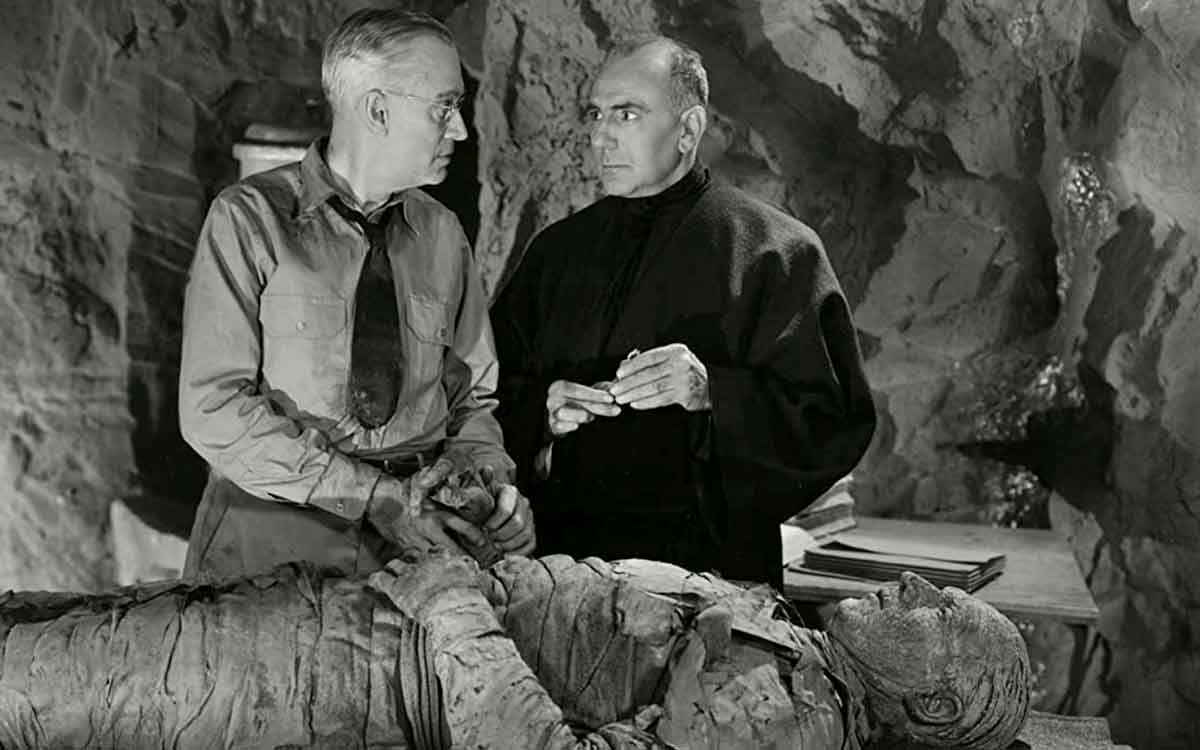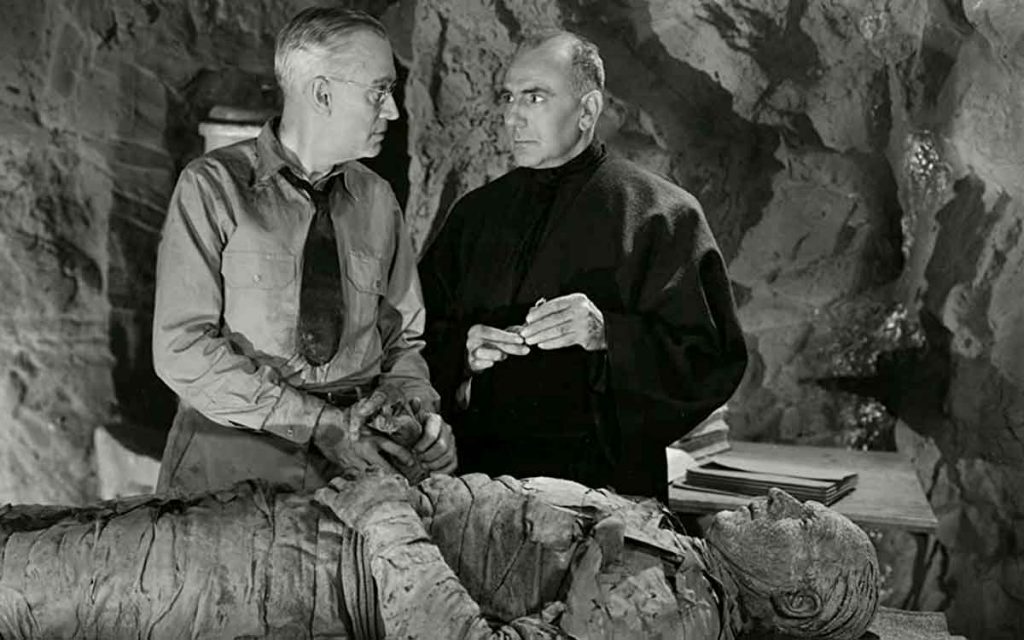 The end titles roll
George Zucco retired due to illness, after a small role in David and Bathsheba (1951). The terrible disease of dementia ended his career in the 1950s, and he died on 27 May 1960, from pneumonia in an assisted-living facility at the age of 74.
Zucco had a wife, Stella Francis, whom he married in 1930. They were together till his death. The two had a daughter, Frances, who died of throat cancer at age 30 in 1962, and a grandson, George Zucco. Stella Zucco died from natural causes in 1999 at the age of 99.
George Zucco's final credits
The legacy of George Zucco is the fact that he was a 'working actor,' which few could say at his level. Yes, there were some moments best confined to lovable cardboard sets of the Ed Wood style that would also claim aged Bela Lugosi.
Zucco, like Karloff, Lugosi and Rathbone, came from the stage that was a source for actors (unlike today).
The skills of costume (often supplied by the actors themselves), to make up and learning parts at speed and delivering the work on a constant basis stood them all in good stead. Zucco, Karloff, Rathbone, Lugosi, and Lon Chaney Jr. also suffered a similar fate; appearing in less than solid material based on their pedigree.
George Zucco, like Lugosi, did the Poverty Row thrillers. Karloff went to various countries to make, with very few exceptions, poor imitations of his style of horror. Basil Rathbone ended up with Vincent Price and Peter Lorre doing battle in surf films.
Karloff, Lorre and Chaney Jr would appear in the Route 66 episode, "Lizard's Leg and Owlet's Wing". This was a morsel of dignity for their classic roles.
George Zucco was not given that platform, yet, like countless others, he added atmosphere to the genre. He worked in making those pictures more enjoyable for the audiences. Even if he passed by unnoticed.