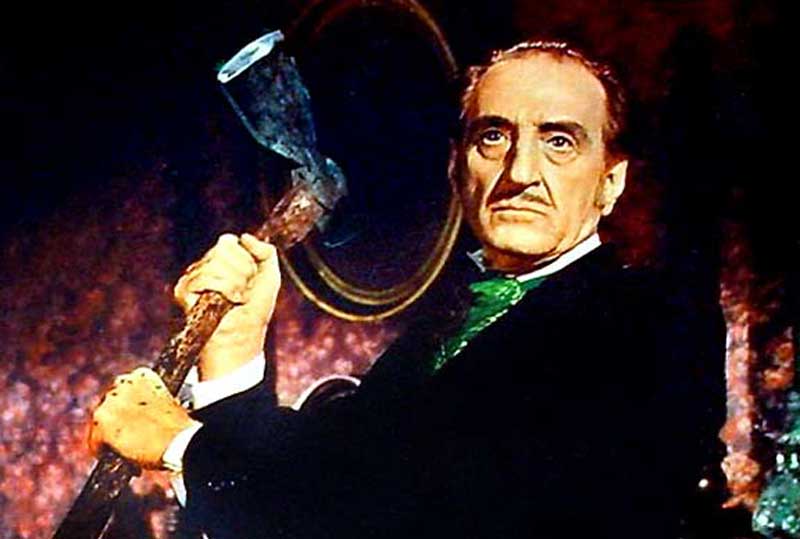 ---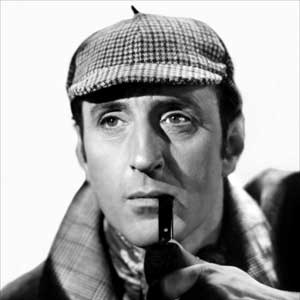 NAME: Philip St. John Basil Rathbone
BORN: 13th June 1892 in Johannesburg, South African Republic
DIED: 21th July 1967 in New York City, United States
Philip St. John Basil Rathbone was born of British descent in South Africa in 1892. He began his acting career in 1911 as Hortensio in The Taming of the Shrew. In 1912, he spent time in the U.S. touring in different groups and playing roles such as Paris (Romeo and Juliet, Fenton (The Merry Wives of Windsor), and Silvius (As You Like It).
Rathbone served in World War I, first as a private but then was promoted through the ranks to captain. In June 1918, Rathbone's younger brother John was killed in the line of duty.
Rathbone's career continued after World War I where he appeared in numerous adaptations of Shakespeare's tales. He began his cinematic film career in 1921, with his first appearances being silent films. Through the 1930s Rathbone developed a character personality of villainous or devious nature. These appearances included David Copperfield (1935), Anna Karenina (1935), The Last Days of Pompeii (1935), and Captain Blood (1935).
Rathbone is most often known for his roles in Sherlock Holmes films. Both The Hounds of The Baskervilles and The New Adventures of Sherlock Holmes, both produced in 1939, were immense successes. He also starred in the radio series of The New Adventures of Sherlock Holmes (1939) concurrently. Rathbone is also known for his appearances in the horror genre. One famous appearance in the horror genre was his role in The Tower of London alongside Boris Karloff and Vincent Price. The three actors along with Peter Lorre were often called the "Big Four" of the horror genre.
Through the 1950s and 1960s, Rathbone continued to star in films however largely unable to shake his persona of Sherlock Holmes. He also appeared on Broadway many times, winning a Tony Award in 1948 for Best Actor in The Heiress. The latter part of his career centered around spoken word recordings including "The Night Before Christmas," "Oliver Twist," and "A Christmas Carol." Basil has three stars on the Hollywood Walk of Fame.
Rathbone married an actress, Ethel Marion, in 1914. Together they had one son Rodion Rathbone who also held a successful acting career. Rathbone and Marion divorced in 1926. Rathborne remarried to a writer, Ouida Begere, with whom he adopted a daughter named Cynthia. Basil Rathbone died from a heart attack on 21 July 1967.
---
Selected Basil Rathbone Filmography
Love from a Stranger (1937)
The House of the Baskervilles (1939)
Tower of London (1939)
The Mad Doctor (1941)
The Black Cat (1941)
The Scarlet Claw (1944)
The Black Sheep (1956)
The Magic Sword (1962)
Tales of Terror (1962)
Queen of Blood (1966)
Ghost in the Invisible Bikini (1966)
Voyage to a Prehistoric Planet (1967)
Autopsia de un Fantasma/Autopsy of a Ghost (1967)
Hillbillys in a Haunted House (1967)
---
---
---