Reading Time:
2
minutes
Son of Frankenstein 1939 was one of Universal Studio's last great horrors, says DAVID SAUNDERSON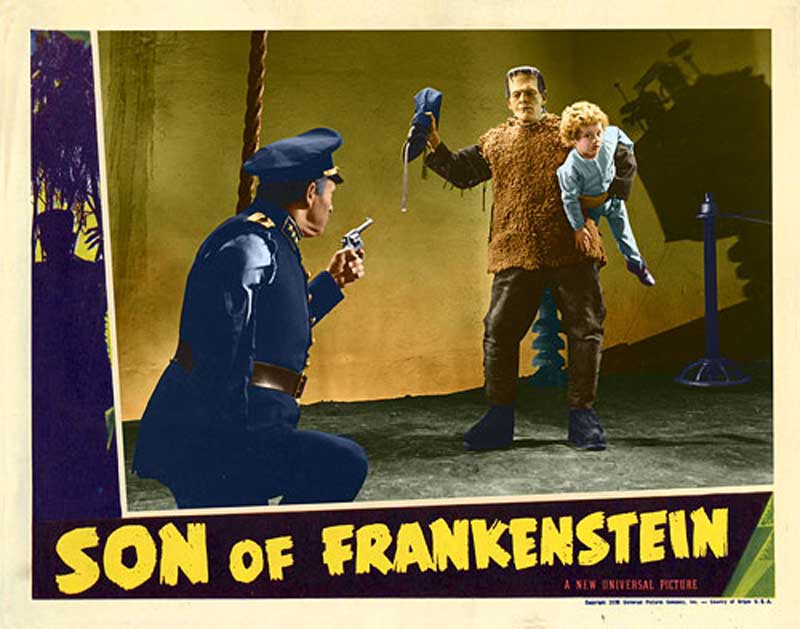 TITLE: Son of Frankenstein
RELEASED: 1939
DIRECTOR: Rowland V. Lee
CAST: Basil Rathbone, Boris Karloff, Bela Lugosi, Lionel Atwill
Son of Frankenstein was the last of Universal's great horrors of the 1930s and arguably one of its last great horrors full stop.
Yes, there was The Wolf Man in 1941 but this Rowland V. Lee production happened just before the sliding slope of questionable flicks such as The Ghost of Frankenstein and House of Frankenstein.
To be sure, those films are great fun and classics in their own right, but they can't live up to the heights of Son of Frankenstein.
Son of Frankenstein stars Basil Rathbone as Baron Wolf von Frankenstein, the son of the original scientist, who hopes to restore his family's honour by returning to the village and continuing his father's work.
(Interestingly, Peter Lorre was originally cast as Baron Frankenstein but took ill, so Basil Rathbone took over the role. )
It is here that he meets Ygor (Bela Lugosi), a deformed blacksmith who was unsuccessfully hanged for grave robbing.
Ygor is undoubtedly Bela Lugosi's greatest role – even above Dracula – and it is worth watching this film for this performance alone.
Boris Karloff returns for the last time as the Monster, but since Bride of Frankenstein (1935), he has lost the power of speech and appears worse for wear.
Karloff didn't want to play the Monster following this film and it is easy to see why. While there was never any shame in Karloff's performance, he had less to do and was practically a prop for the events happening around him.
Son of Frankenstein is so full of iconic scenes and memorable characters, such as the one-armed inspector, many of its plot devices were used in the Mel Brooks' parody, Young Frankenstein (1974).
It's well worth a look.
Watch Son of Frankenstein 1939 trailer
Tell us what you think of Son of Frankenstein 1939 in the comments section below.