Review by TERRY SHERWOOD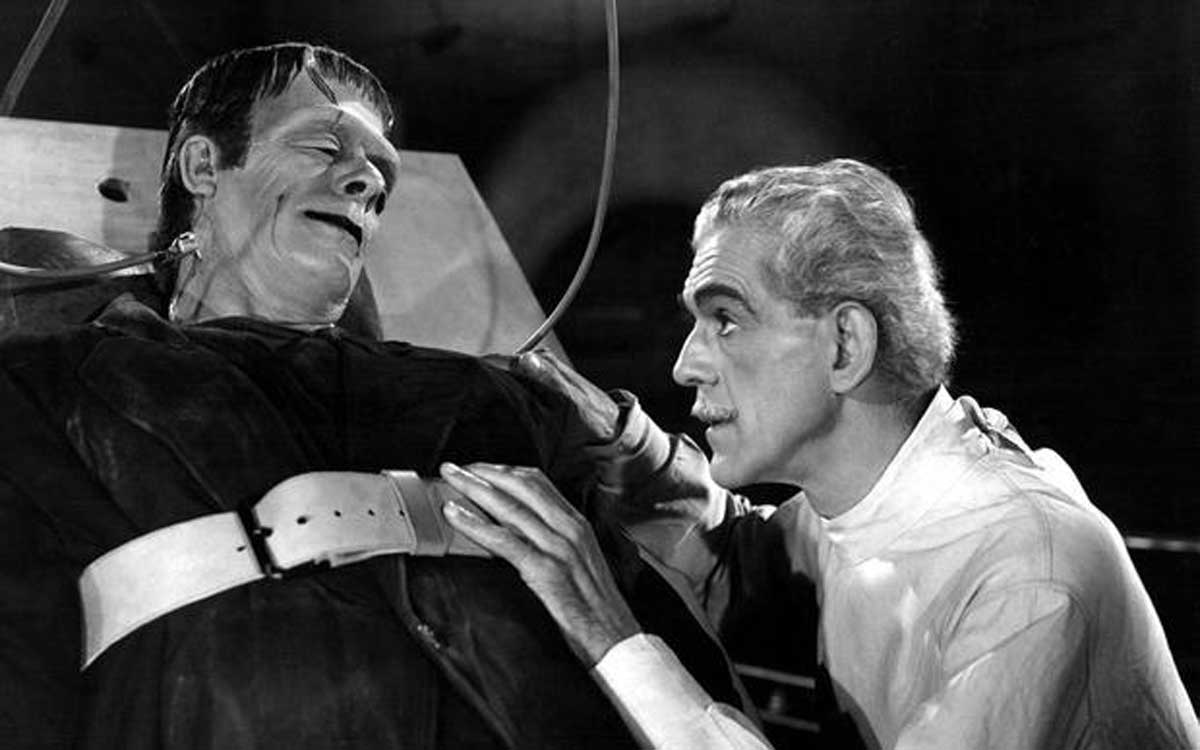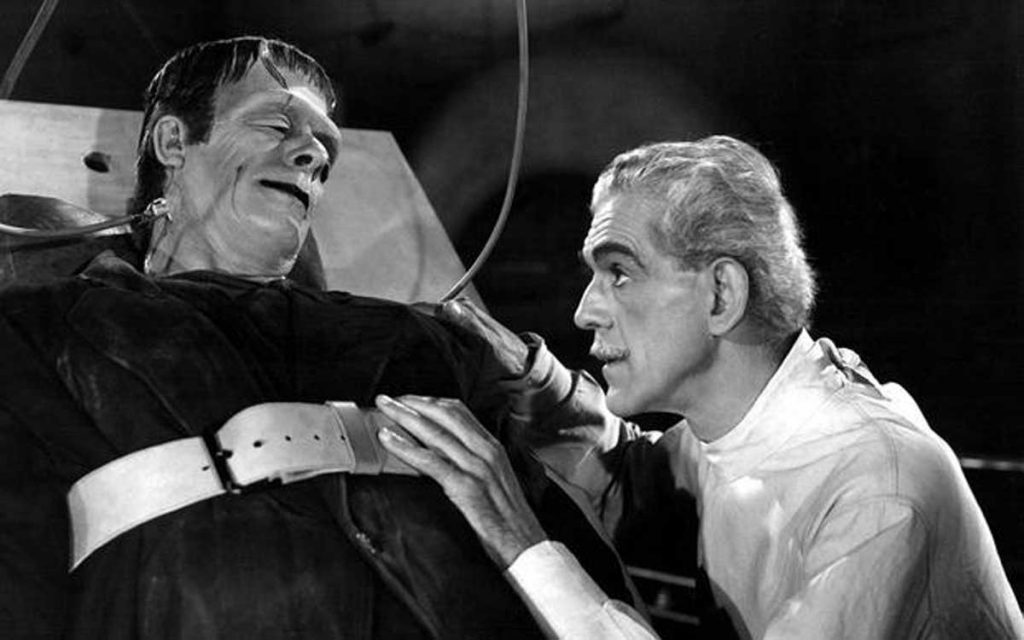 TITLE: The House of Frankenstein
RELEASED: 1944
DIRECTOR: Erle P. Kenton
CAST: Boris Karloff, Lon Chaney Jr, John Carradine, J. Carrol Naish, Anne Gwynne, George Zucco
A house is not a home without a few friends. This is exactly what Universal Studios did when they gave us the HOUSE OF FRANKENSTEIN (1944).
The famous Universal Studios thunder storm opens the picture after a rollicking theme and credit sequence by Hans J. Salter.
A hand thrusts through the opening of the cell door, grabbing the guard's neck – he barely manages to break free. It is our introduction to Boris Karloff as the vengeful Doctor Nieman, imprisoned for 15 years. Doctor Nieman is working out his theory of eternal life and death with a fellow captive hunchback, Daniel (J. Carol Naish).
The prison is then partially destroyed by the storm, freeing Nieman and Daniel who come upon the traveling Dr. Lampini's Chamber of Horrors show in which they take over from the rightful owner (George Zucco) by murdering him to visit towns exacting revenge for wrongful imprisonment.
Baron Latos (Count Dracula in disguise) is revived and coerced – if you can believe that – into helping with Nieman's revenge. He instead meets his demise on the side of hill after taking too much of an interest in the daughter (Anne Gwyne) of one of Nieman's intended victims, the Burgermeister who sentenced him.
Next we head to the Village of Frankenstein where Daniel rescues a Gypsy girl Ilonka (Elena Verdugo) and where the Frankenstein monster (Glenn Strange) and Larry Talbot, the Wolf Man (Lon Chaney Jr.); whom they find frozen in ice underneath the partially destroyed laboratory, are both revived.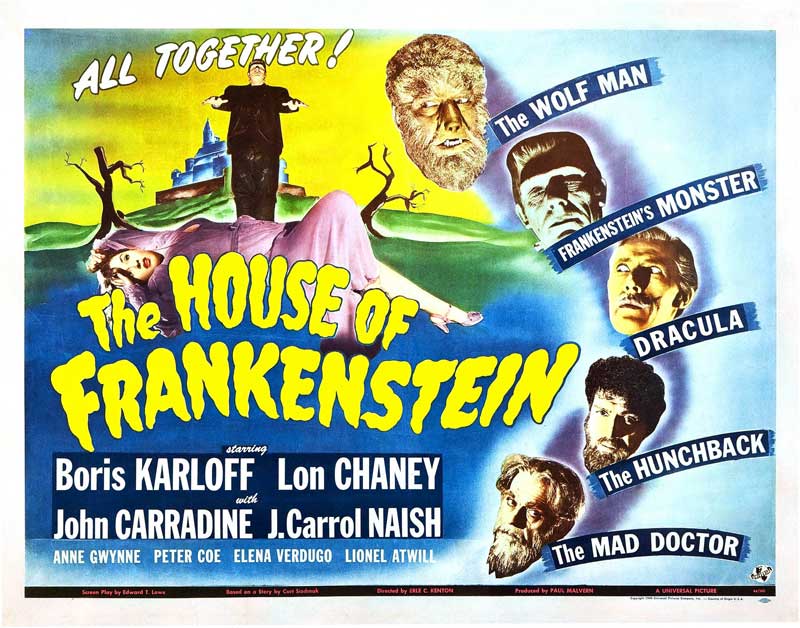 Each is promised a cure as they head to Nieman's lab in Vasaria. Daniel falls in love with the Gypsy girl only to find later that she had eyes for the tormented Talbot who wants to die. Whips fly, the Wolf Man rampages and Love rears its ugly head in the form of a silver bullet along with the skull of the revived stumbling monster in a climax that has that old sinking feeling. Fear not! That old feeling of losing our old friends, the monsters, will only last one year. HOUSE OF FRANKENSTEIN packs a lot of action, movement and story into a running time just over seventy minutes.
Well worth a look for Boris Karloff, leering with his voice (Daniel's death scream is actually Karloff from Son of Frankenstein) and J. Carol Naish's sensitive if limited work as Daniel.
Watch House of Frankenstein Trailer
Born in Ottawa, Canada, TERRY SHERWOOD is a lifelong fan of "Classic Horror" film and literature that inspired them. He is a contributing Writer/film reviewer for DIABOLIQUE online magazine and CLASSIC FILM UNION BLOG on TCM SITE.