Reading Time:
3
minutes
Sheffield made its name as a centre for steel production, it should also be known for its ghosts, says ANDREW GARVEY
Carbrook Hall Hotel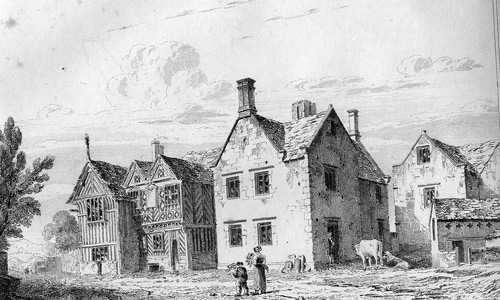 A regular spot for ghost hunting events, Carbrook Hall promotes itself as 'Sheffield's Most Haunted Pub'. A large family home dating back to the late 12th century, what remains of it now was built somewhere around 1620, has been used as a public house since somewhere around the 1850s and was designated a Listed Building (of special historical interest and to be preserved by law) in 1952.
A regular location for coroners' inquests as recently as the early 1900s, Carbrook Hall has seen and heard more than its share of grisly stories. In January 1875, two friends engaged in what the Sheffield Independent called "wrestling together in a friendly spirit" at closing time went badly wrong when one of them, forgetting he was holding a knife, accidentally stabbed the other, fatally wounding him.
The pub's website lists a little old man in the bar area who contentedly drinks his pint but disappears when approached, the sound of laughing children, mysterious footsteps in upstairs rooms and ghosts walking in circles in the pool room.
Mosborough Hall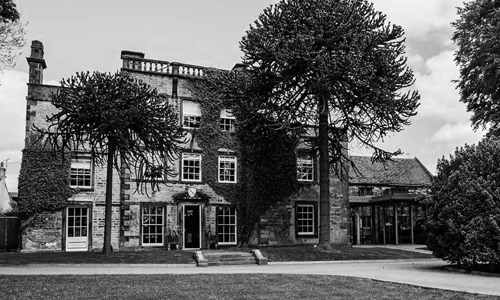 Sitting at the southeastern tip of the city, the suburb of Mosborough was historically part of Derbyshire until boundary changes in the 1960s. So the resident ghosts at Mosborough Hall, which reputedly include a white lady and a black dog are now considered part of Yorkshire's spooky heritage. The woman, so legend has it, was a governess at the hall in the late 1600s who became pregnant as a result of her affair with a married local squire.
When he failed to provide her with the money needed to support their upcoming, illegitimate child she threatened to tell his wife what they'd been up to. That didn't work out too well for the poor woman as he promptly slit her throat. The dog apparently pined for her after her gruesome, bloody death and joined her in haunting the place. Restored in the 1970s, is now a smart Best Western Plus hotel.
National Emergency Services Museum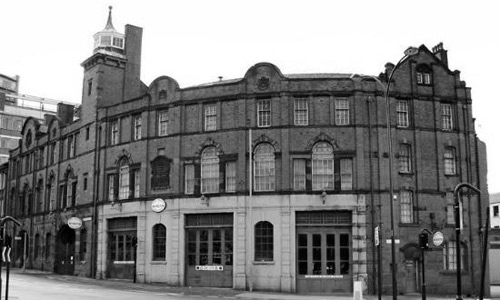 On a personal note, this great little museum was the site for one of my young son's more memorable lines. Spotting a mugshot of the Yorkshire Ripper he announced "that looks like you, Daddy." Thanks, kid. I cut my hair and trimmed my beard the next day. Anyway, this museum is rammed full of police, fire and ambulance service vehicles, uniforms, equipment and memorabilia.
Volunteer run and reliant on donations, it's a great place to visit and, according to at least one group of paranormal investigators quoted on its website, is also home to at least six different spirits ranging from a cheeky child looking for sweets to a talkative janitor and, less pleasantly, a murderer who goes by the name of 'Cain' who has a liking for larger ladies.
Stocksbridge Bypass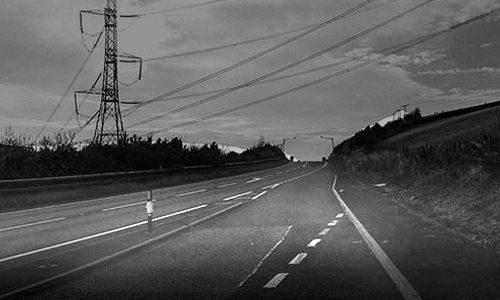 The road connecting Sheffield to the Peak District, Stocksbridge Bypass ('the Haunted Highway' just north of the city) is supposedly haunted by, at the very least, a potentially malevolent monk, a mysterious headless figure and chanting children. Built in 1987, the bypass quickly became a popular spot for catching sight of paranormal goings-on.
Pick A House, Any House…
According to an article in the Star (Sheffield's local newspaper), printed on Halloween 2013, Sheffield's ghostly dwellings aren't limited to historic houses and pubs. Based on figures from a survey of local authorities and housing associations by Inside Housing magazine, the Star reported that over the past 10 years, Sheffield housing officers had logged 47 separate reports of paranormal activity in council homes.
Most local authorities recorded just one or two. The newspaper quotes one anonymous case from 2008 where a family moved after incidents of being strangling, having hair pulled, being lifted off beds, heard voices and seen ghosts of children and an old, bearded man. The housing officer working with the family reported a tapping sensation on her shoulder, whispered voices, plummeting temperatures and a 'horrible feeling of foreboding.'
Have you seen a haunted place in Sheffield? Tell us about it in the comments section below!