Reading Time:
5
minutes
South Yorkshire is full of ghosts and strange beings. ANDY OWENS gives us a flavour of the area's many mysterious hauntings…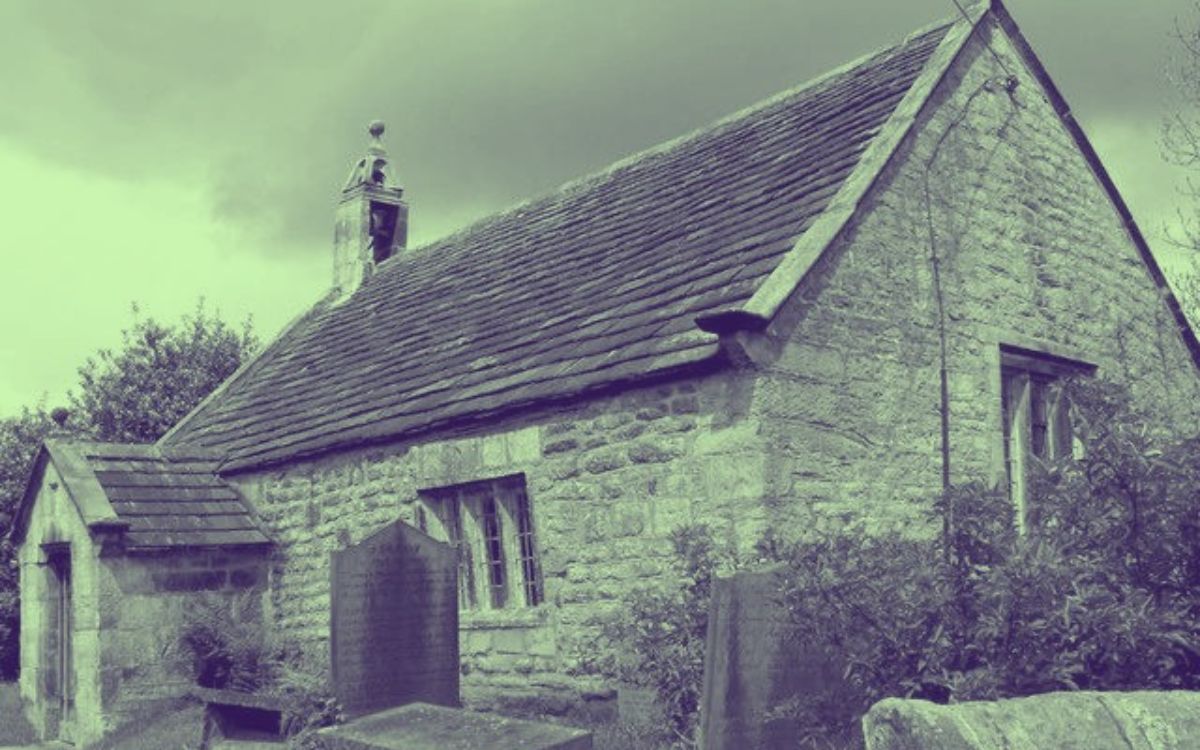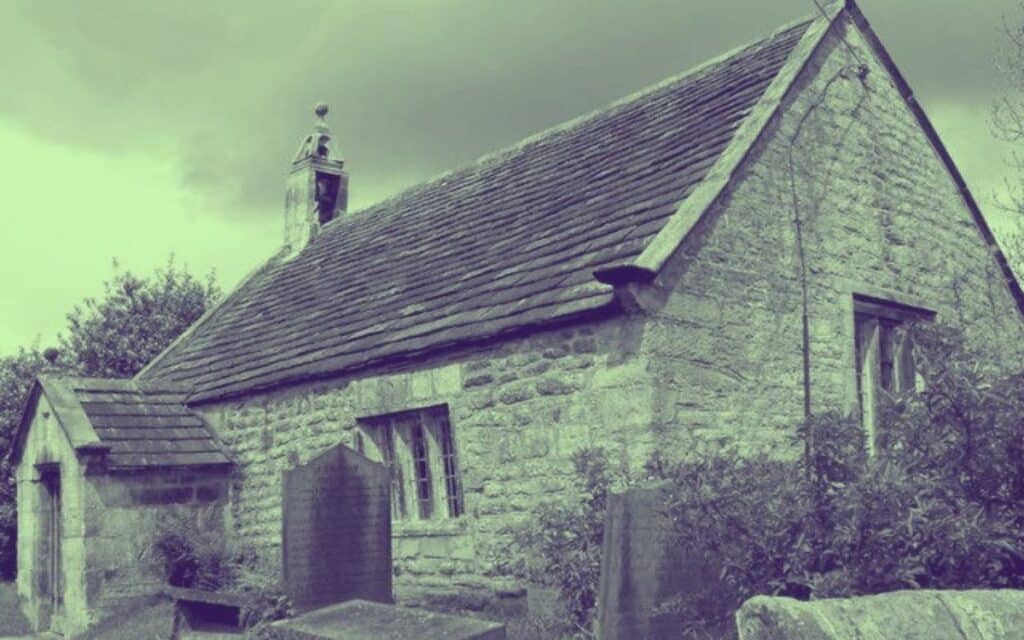 Something Up Ahead
Sometime in the 1970s, David Newbould, of Stocksbridge, was driving home through Stainborough, after having visited a workmate who was in the hospital at Barnsley.
He wrote: "I was driving up Lowe Lane towards Hood Green, and as I neared the top, I saw the figure of a monk carrying a child on his back, similar to the image of St Christopher, moving across the road. The beam of my headlights shone through the image, and it disappeared when it reached the other side of the road. The interior of my car went icy cold during the experience and the temperature only returned to normal after I had driven away from the spot. As I arrived back home, my wife said: "What's wrong with you? You look as if you have seen a ghost," and I replied: "I have." I was told that a fatal accident involving a child had occurred at that spot many years before. I am not the only one to have seen the monk in the Barnsley, Stocksbridge and surrounding areas."
The Lady on the Lane
Michelle Horner lives in South Yorkshire and in around 1983/84, she owned a pony which she kept at Briery Busk Farm, located at the end of Nine Acre Lane, on a hill above where the Stocksbridge Bypass would be completed three or four years later. She would ride the pony at the farm and then her dad would come and pick her up in the car and then drive home.
She writes: "It was around 6pm and had just gone dark. My dad came to pick me up after I had seen to my pony. On this particular night we had just come down Nine Acre Lane and turned left onto Hunshelf Hall Lane. We had only travelled around fifty yards or so when we saw a figure walking along the side of the road. The figure was wearing a cape and hood, (a bit like the lady in the 'Scottish Widows' TV advert), which looked unusual. The car headlights shone on the figure which was very grey but solid-looking, walking along the left-hand side of the road. As we approached, the figure – which appeared to be female – turned around and we saw her face, but even with the glare from the car headlights it was not clear. Before we had passed the figure it literally disappeared before our eyes!
"I kept looking back but could see nobody and there was nowhere for them to hide! I asked my dad: "What was that?" He just glanced at me out of the corner of his eye and said: "I am not talking about it." And he never did! Almost immediately after seeing this figure and just before we turned right up Don Hill Height, a badger scuttled across the road in front of the car. It was a really odd, unexplainable journey home which never happened again.
"Hunshelf Hall Lane is on the top of the hill directly above the Stocksbridge Bypass. It is near to where the Hunshelf Priory was located and where the latest version of Hunshelf Hall is situated. The original building burnt down in the mid-1700s."
Pennine Sprite
Sheffield resident Robin Ellis was out walking in the area known as The Howden Triangle. "It is an area that has always felt odd and powerful," he writes. "Most people think it centres on the ghostly Stocksbridge Bypass or the wooded area known locally as Spooky Wood but for me it is most powerful in the Ewden Valley which encloses the Broomhead Reservoir.  My encounter was not so much ghostly, as with some sort of nature spirit. According to myth, the Vikings refused to hunt there because of the trolls. Certainly, you cannot walk in those woods without feeling invisible eyes watching you. That could be imagination but my encounter in twilight on 17th August 2003 cannot be so easily explained.
"I was walking back to my car along a footpath, with the reservoir on my right and the woods on my left. Suddenly, as I approached a bridge over a small stream flowing into the reservoir I entered a powerful energy field, so noticeably that it instantly derailed my chain of thought. Something made me peer into the woods, and there, on a fallen tree trunk bridging the stream, was a 'thing'.  Everything else was a black silhouette against the purple sky but the thing seemed to be covered in a glowing 'spiral', which made it stand out. As I watched, it seemed to absorb the spiral into its body and it became dark, and I could not make out any features, but it seemed to be sitting with its knees drawn up with a bald head and pricked ears higher than its head.
"I stared at it for about two or three minutes. When it did not move, I stepped off the path to try to get a better look. Instantly, it disappeared and that was the end of the experience! On reflection, I think the glowing spiral might have been the 'stuff' that it was using to create a physical body for itself (something like the ectoplasm of the Spiritualists, perhaps), and I caught it just as it was materialising. I felt it looked just like what (author/investigator) Jenny Randles calls a Pennine sprite: a nature spirit indigenous to the Pennines."
The Absent Organ
Maggi Whitehead of South Yorkshire writes: "In 1989/1990, a friend of mine from Iceland came for a visit and I wanted to show her around our lovely area. So, I decided to take her to look at the quaint St James' Church at Midhopestones, a village located between Stocksbridge and Langsett and not far from the Stocksbridge Bypass.
"It was a lovely sunny day and ours was the only car parked outside. As we went through the gate, we could hear the organ playing in the church. My friend was reluctant to go in as we might disturb a church service, but I said that there couldn't be a church service as there were no other cars parked outside. However, I told her I would go and ask the organist if it was OK to look inside.
"As we opened the door, the music stopped. We went inside and the church was empty. I assumed that the organ must be up on the mezzanine level and so we climbed the stairs to reach it, only to find that there was no organist – and no organ! We were both quite spooked by this."
As a curious postscript to this account, Maggi relates an odd coincidence: "My friend was due to fly back to Iceland from Stansted later that week, but she wanted to see London first. I had an old family friend who had left this area with his parents many years ago and now lived in Ruislip. So, I got in touch with him and asked if we could stay at his home whilst visiting London.
"We arrived in Ruislip and were so amazed that his home was the same, with little alteration since he and his parents had moved from Yorkshire and lived there many years before. It was full of antiques, and it was like stepping back in time. As we went up to bed, we had to pass a large, wooden, oblong object on the landing, covered with an antique embroidered cloth. Out of curiosity, we asked what it was. My friend explained that it was the organ that his grandfather and grandmother used to load onto their horse and cart and take to and from Midhopestones Church every Sunday for the service! My Icelandic friend & I didn't get much sleep that night!"
ANDY OWENS writes books on ghosts and mysteries and the above experiences are taken from his new book Ghosts: First-Hand Accounts of the Supernatural. He writes the blog Spooky Vocation, and his website is: https://owensandy.com