Reading Time:
3
minutes
TERRY SHERWOOD takes a look at Dr Crippen 1962, starring Donald Pleasence as the despicable wife murderer in this true life horror thriller…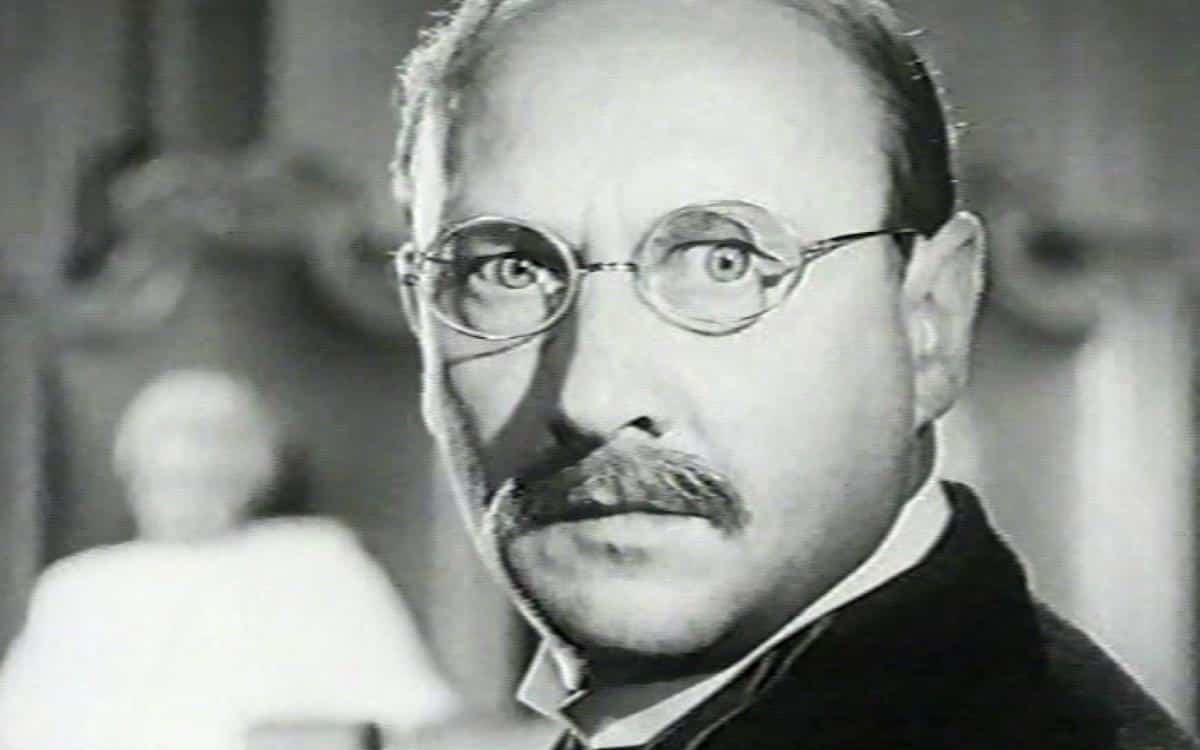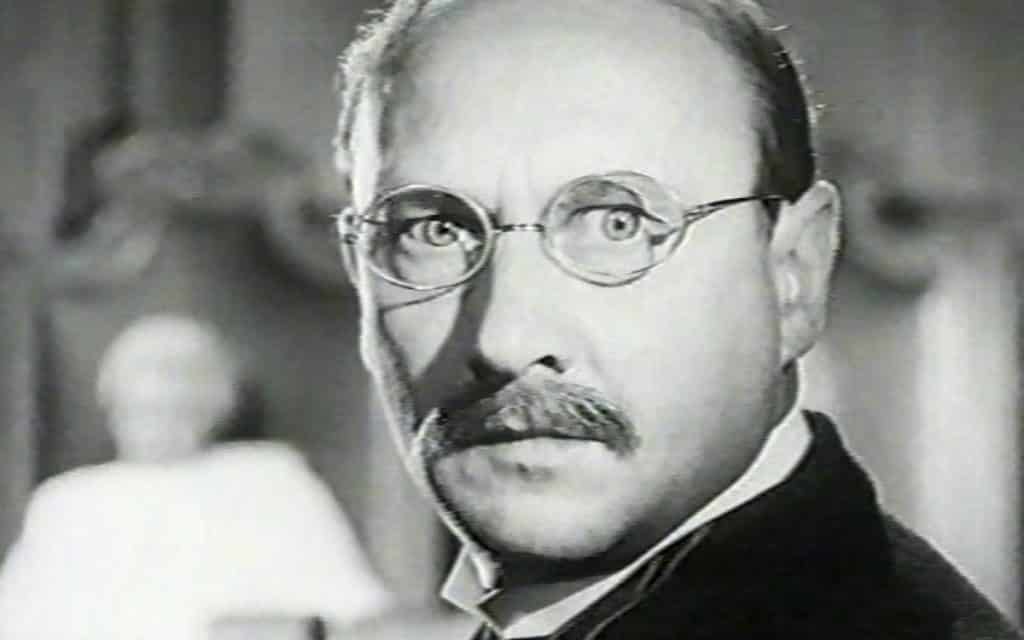 TITLE: Dr Crippen
RELEASED: 1962
DIRECTOR: Robert Lynn
CAST: Donald Pleasence, Coral Browne and Samantha Eggar
Dr Crippen 1962 review
British pictures, especially those of the sixties, tend to be talky affairs with gothic trappings, and, if necessary the monster or object of dread tossed in. Dr Crippen 1962 falls right in between the genera of mystery and Horror with a talky, "kitchen sink" story of one of the most famous trials in British legal history. 
Dr Crippen 1962 is directed by Robert Lynn, who was a television director with such credits as Tales From Dickens and Interpol Calling on British television.  Mr Lynn's affinity with television is clear in his direction and the short, flowing track shots and overhead angles used to disguise the fact that the set was small and in the studio.
Dr Crippen 1962 is chatty tale of American-born Doctor Hawley Harvey Crippen, who was hanged in the Pentonville for the murder and dismemberment of his wife Cora. The picture stars Donald Pleasence, who most fans know from the role as Doctor Samuel Loomis in the Halloween film series. This early picture is a chance to see a younger Donald Pleasence in a lead role. He does well with the script's limitations. He is the star of the film, despite playing low key to the large actors such as his wife Cora (Coral Browne) and her piano man, suitor Harry (John Lee).
The film is a stereotypical story of the man murders his loud shrill wife after falling in love with the younger woman. That woman is Ethel Le Neve, who works at the doctor's office is played by Samantha Egger.
Cora Crippen is a happy, boisterous singer of bawdy songs and loves drink and men. She craves to be loved by her husband Dr Crippen, yet viciously mocks him for what is a 'condition'.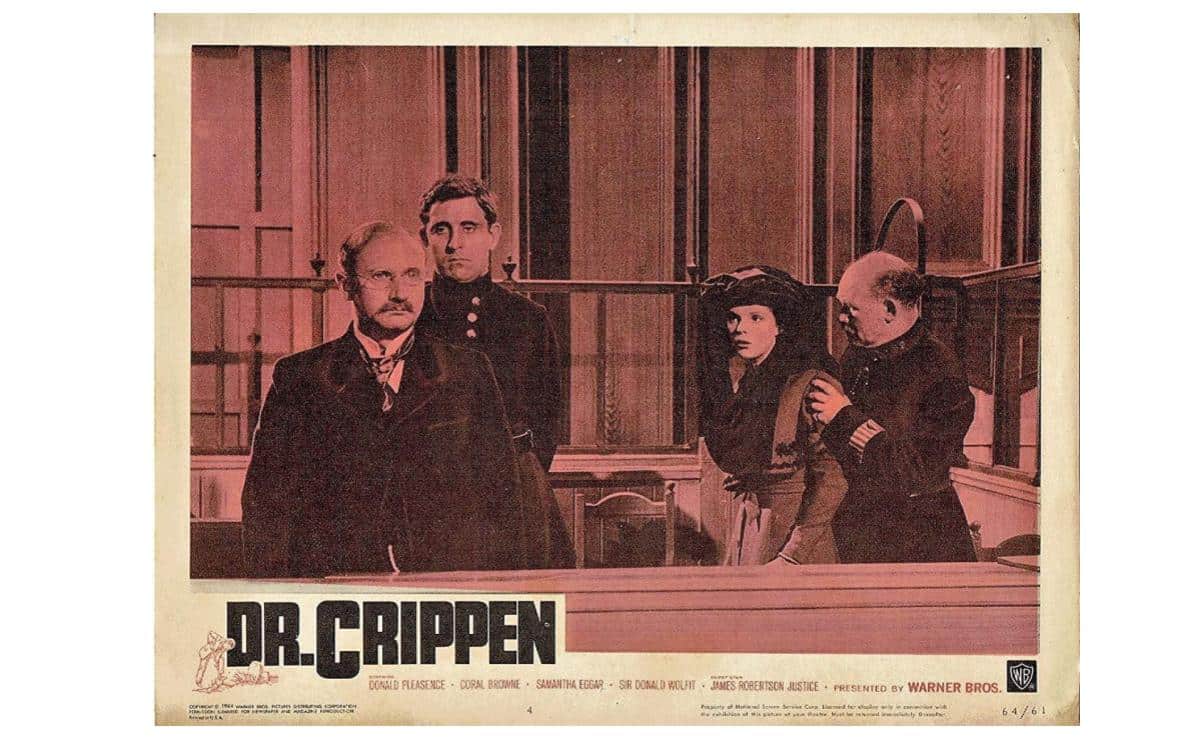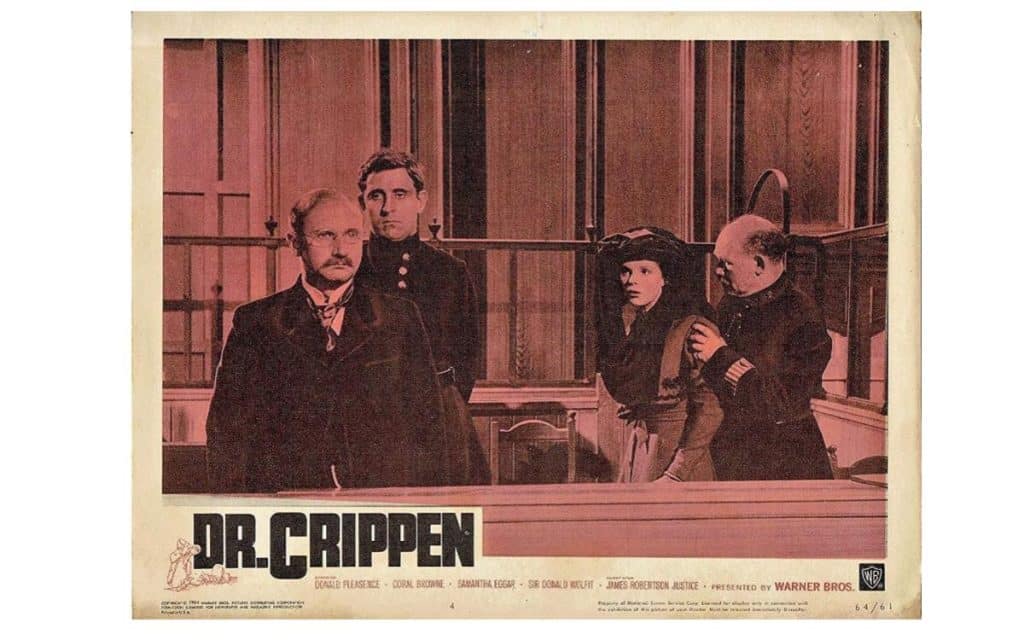 The two had separate bedrooms across from one another, with each in their own world. Dr. Crippen is wealthy, so Cora has what she wants in terms of clothes and jewelry and male friends.
Crippen falls in love with the lovely, much younger Ethel and carries on a discrete affair. In an intricate plot of a physician ordering drugs legitimately from a chemist, and understanding the lethal dosage is the moment of reckoning for Cora. These are not plot new devices. The picture is photographed in black and white full of dark streets, claustrophobic offices, small rooms filled with items and paintings to show wealth. Characters move among the clutter with ease as does the camera.
Donald Pleasence, with a partial head of hair in his younger days (or a worthy hair piece), fills his role of Dr Crippen with a stiff quality that matches his starched collars. What he does so well in this and his other roles, is use his eyes and voice to convey emotions ranging from menace to happiness.
Coral Brown as Crippen's wife does her best by being bawdy and shrill as she physically dominates scenes between her and Pleasence.  She whirls her skirts and drinks her sherry at a dinner party, and such inappropriateness only serves to hasten her exit from this world.  
Samantha Eggar as the younger, understanding woman has little to do but act proper, even when she is told by a coworker in the office that she is showing too much with her open blouse.
In one slightly odd pairing, Samantha is disguised as Dr Crippen's son on a sea voyage they are doing to avoid the scandal of and older man and younger woman. Ethel is dressed head to toe in tweed and cap, even when ordering drinks in the ships bar.
During the trial scenes, populated by many stalwart English solicitor types such as the prestigious Sir Donald Wolfit (Blood of the Vampire) as crown prosecutor R. D. Muir, Ethel literally becomes like a woman in black as she stands in the witness box.
Today's horror fan of gore and fast moving camera work will not find this picture to their liking. It works subtly as a character study. It is a show case for Donald Pleasence as Dr Crippen. The plot remains basic, but the interaction with Donald Pleasence and all the actors is as fitting as if Peter Cushing had played the role.