Reading Time:
2
minutes
PETER FULLER gives us the heads up on The Thing with Two Heads 1972 with Ray Milland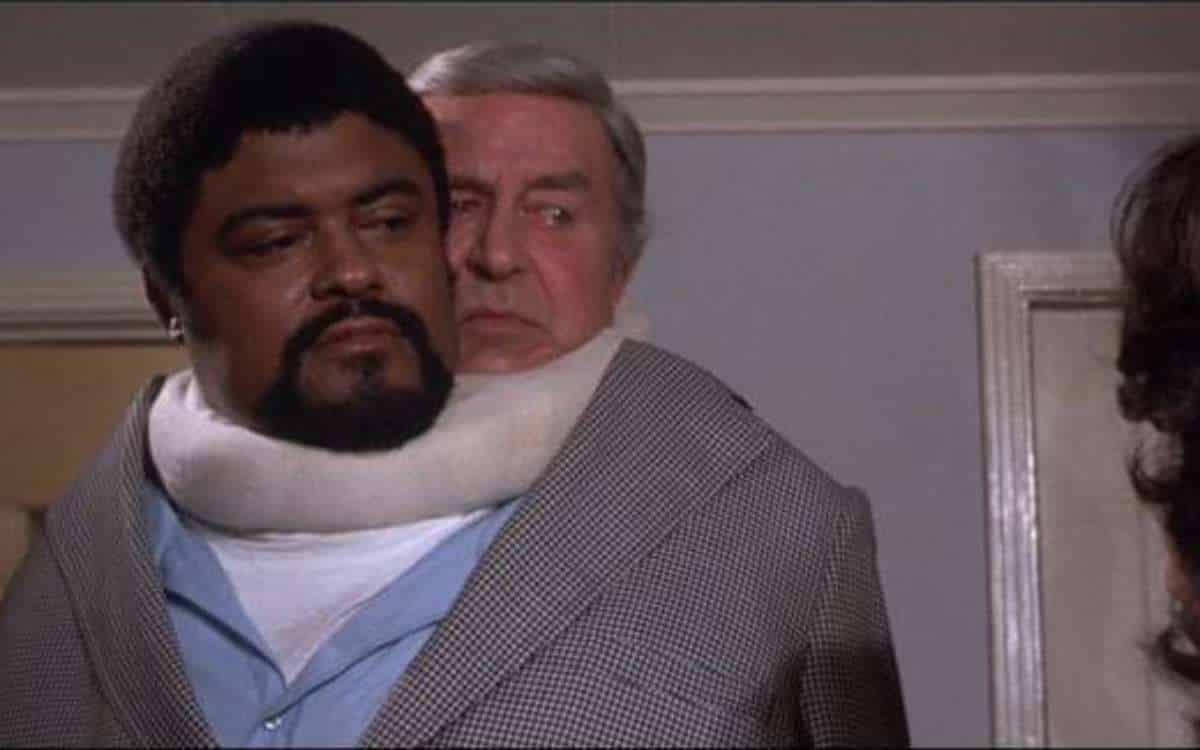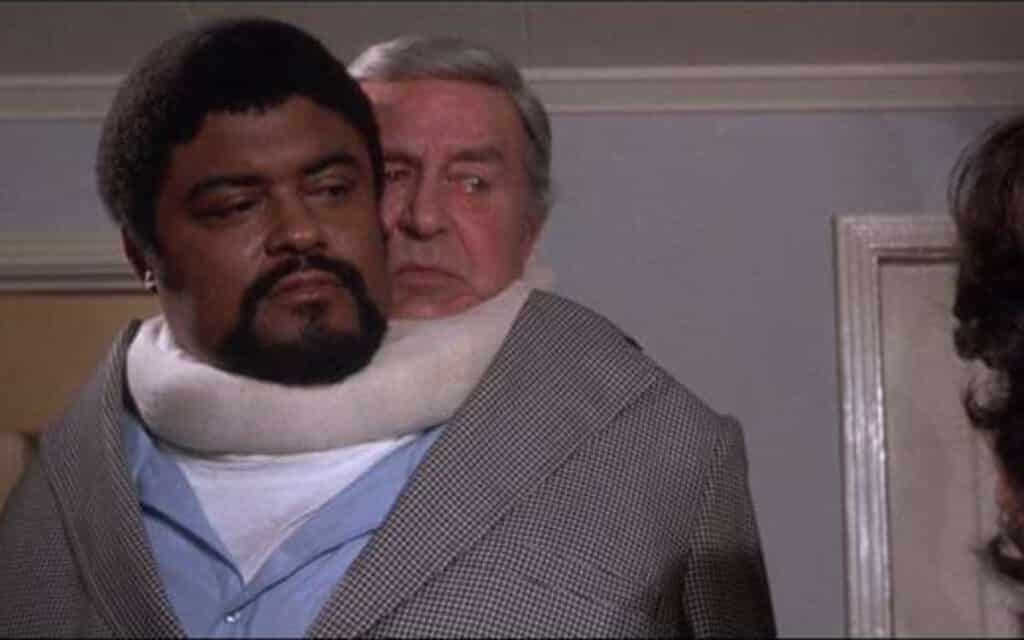 TITLE: The Thing with Two Heads
YEAR RELEASED: 1972
DIRECTOR: Lee Frost
CAST: Ray Milland, Roosevelt Grier, Don Marshall Roger Perry, Kathy Baumann, Chelsea Brown
The Thing With The Two Heads 1972 Review
'They grafted a white bigot's head onto a soul brother's body and, boy, are they in deep trouble!' was how the movie posters read for this wacky 1970s blaxploitation horror spoof.

When leading brain surgeon Dr Max Kirschner (Ray Milland) discovers he has terminal cancer, he hatches a plan to transplant his head onto a healthy body. He finds a willing donor in death row inmate Jack Moss (played by American football Rosey Grier), but when he awakens from his operation, the racist doctor is horrified to discover his donor is black …
Coming a year after the all-white The Incredible Two-Headed Transplant (also from American International Pictures), this is a tongue-in-cheek laugh riot. Set against a series of chase scenes featuring some 14 car crashes, the jokes coming thick and fast as each head yell and punch each other in a bid to gain control of Moss's body and to have the other head removed.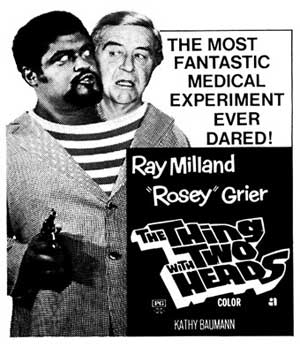 Although not Milland's finest hour (and he is spared appearing in the action sequences, where a dummy head is used), both he and Moss do a great job at spoofing 1958's The Defiant Ones with some Stooges-styled slapstick.
Tell us your thoughts about The Thing with Two Heads with Ray Milland in the comment below!
Watch The Thing with Two Heads Trailer