Music Experiments with Terror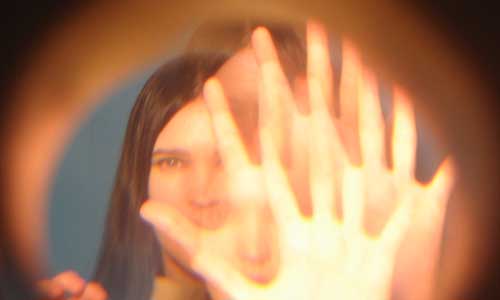 ---
Guest writer JOSEPH STANNARD takes a look at the increasingly haunted quality of modern experimental music in the UK.
---
Over the past few years, it has become apparent that there is a weird current coursing through a great deal of modern music. Explicitly or otherwise, artists have been evoking the uncanny and ghostly in their work, producing sounds with the capacity to inspire a sense of creeping unease. The influence of Arthur Machen, William Hope Hodgson, Nigel Kneale and Delia Derbyshire has been noted, while some have used French philosopher Jacques Derrida's term 'hauntology' to describe the manner in which these artists locate the past within the present. This isn't to suggest that they belong to any kind of scene; what they share is their location on the threshold between magic and science, truth and fiction. As a music journalist, I have written extensively about this area of music; I have also established an event in Brighton called The Outer Church where several of these artists have performed live. Here, for your delectation, are seven notable examples of haunted audio.
---
Broadcast And The Focus Group
Witch Cults Of The Radio Age (Warp)
Inspired in part by the 1968 occult shocker Curse Of The Crimson Altar (a British film loosely adapted from HP Lovecraft's The Dreams In The Witch House) this collaboration between Broadcast's James Cargill and Trish Keenan (sadly no longer with us) and The Focus Group aka Ghost Box co-founder Julian House is a gloriously disorientating example of modern psychedelia, fusing songcraft and Radiophonics to haunting and seductive effect. Check them out here.
Related Posts via Taxonomies