The Romance of Dracula author interview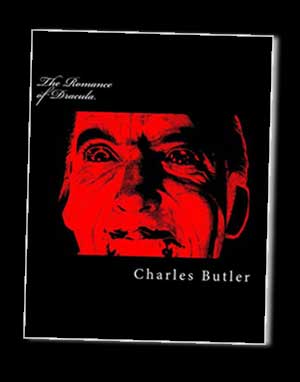 ---
Spooky Isles talks to Charles E. Butler, a Leeds-based author and illustrator of The Romance of Dracula, a book exploring some of the best Dracula performances in cinematic history
---
SPOOKY ISLES: First of all, well done – The Romance of Dracula is a fascinating book that looks at a range of films based on Bram Stoker's vampire – rather than the more famous adaptions. What was your motivation to write "another" book about Dracula?
CB: I read a really bad book that was commissioned about a major horror film studio. The 'author' hadn't even watched the movies he was talking about. There were many glaring mistakes. I threw it down and just told myself that I could do exactly the same thing – I had all the movies and Dracula was the obvious choice. The greatest fantasy character ever created.
SPOOKY ISLES: What was it about Dracula that got you so excited? Why did you want to write a whole book about the character?
CB: As I explain in my book, He has always been around in my life n a cultural sense. I grew up with the movies of Hammer and Universal. Even in the worst movies, there is always something that keeps you watching. When I read Stoker's novel in the 80s, I relized that it hadn't been adapted correctly at all – in fact I think that task is impossible – so I just tracked through the major adaptations to see how many had stuck to the original. From one source novel, I watched 14 totally different movies. That is what the book focuses on. The idea of the definitive Count Dracula.
Related Posts via Taxonomies