Visit to Harry Potter Studios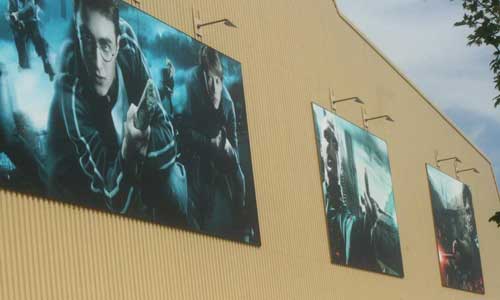 ---
SARAH BLAIR-DICKINSON loves Harry Potter – probably too much – so she was more than excited when she visited the Harry Potter Studios in Watford, North London.
---
When I heard that Leavesden studios was opening up a Harry Potter tour AND that it was in Watford and less than an hour away from me, I nearly fainted with excitement. You mean I can see the film sets? And actual props? I'm so there.
Even with a booked tour, you have to wait in line. A long, winding line that feels like a proper cattle call.
But to make the wait a little more bearable there are a few props on display (ie the Ford Anglia, the cupboard under the stairs) as well as giant colourful posters of various Potter characters staring you down from the walls.
At Warner Bros studios, they're all about anticipation.
Related Posts via Taxonomies