The Hampstead Horror: Hunting Dracula in NW3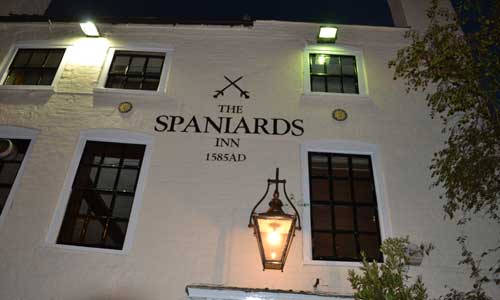 ---
JACOB MILNESTEIN puts on his walking shoes and investigates the real-life North London locations that inspired Bram Stoker's Dracula
---
"And now we are all scattered, and for many a long day loneliness will sit over our roofs with brooding wings. Lucy lies in the tomb of her kin, a lordly death house in a lonely churchyard, away from teeming London, where the air is fresh, and the sun rises over Hampstead Hill, and where wild flowers grow of their own accord."
Stretching from nearby Highgate to Golders Hill Park, Hampstead Heath is 790 acres of rolling hills and overhanging branches.
For a scant few days in the late 1890s, however, it was also the stalking grounds of the hideous Bloofer Lady, the famed Lucy Westenra.
Bram Stoker's 1897 novel, Dracula is known through countless iterations and retellings, a book that has entered the realm of pop culture in a way that much of his fiction can now be mistaken for fact, despite the inherent superstition of it all.
Related Posts via Taxonomies