Reading Time:
4
minutes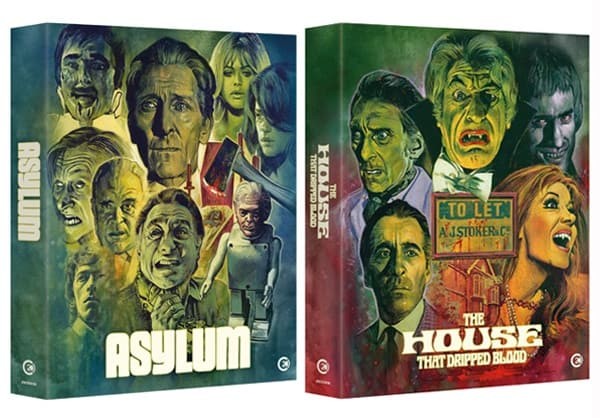 RICHARD PHILLIPS-JONES gets a sneak peek at Amicus' Asylum (1972) and The House That Dripped Blood (1970) on Blu-ray.
The catalogue of UK high definition releases of Amicus' films gets a very welcome boost with two releases from Second Sight Films.
Both The House That Dripped Blood (1970) and Asylum (1972) are due to reach stores on 29 July 2019. I've been fortunate enough to get an advance preview, providing the ideal excuse to enjoy these two classics (for they are indeed classics) once again.
The Films
You can find respective reviews for The House That Dripped Blood and Asylum elsewhere at Spooky Isles.
For my part, it's fair to say that I love every Amicus anthology, although if pressed to express a preference I would tend to favour the later entries.
The House That Dripped Blood marks an interesting mid-point in the series, with one of the few cinematic assignments for Peter Duffell, a director who mainly worked in television.
Despite its contemporary setting (as with all of the Amicus anthologies), Duffell's approach feels more suited to stories from an earlier time. The contrast of this with Bloch's more modern sensibilities adds an endearing sense of otherworldly-ness to the film, bolstered by the organ-heavy score by Michael Dress, which swings between baroque beauty and discordancy.
By contrast, Asylum has a resolutely contemporary feel. Roy Ward Baker's work for both Amicus and Hammer can divide opinion, but I've always been an admirer of his more matter-of-fact approach to the genre, as opposed to the more classical angle taken by some of his contemporaries.
Again, Robert Bloch's stories provide the source material, whilst the score (primarily derived from works by Modest Mussorgsky) compliments things perfectly.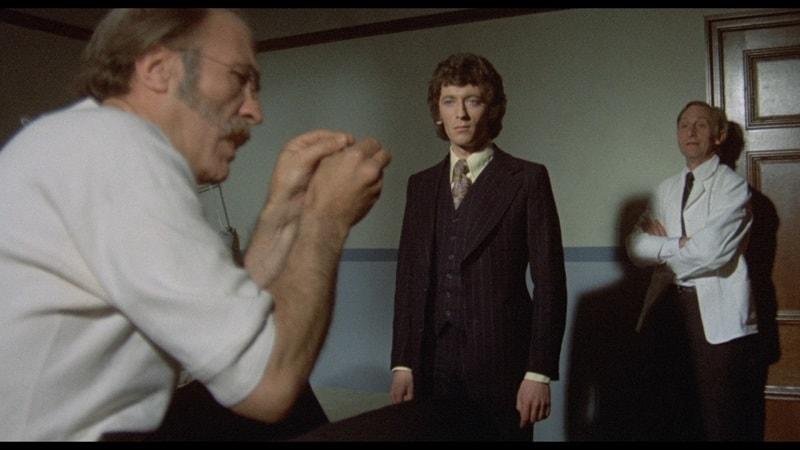 Extras
Both releases carry over extras from the Anchor Bay DVD releases of many years ago.
For Asylum, this means the commentary from Roy Ward Baker and camera operator Neil Binney makes a welcome reappearance, along with featurette Inside The Fear Factory, containing interviews with Baker, Freddie Francis and Amicus co-founder Max J. Rosenberg.
New extras for Asylum feature screenwriter David J. Schow (The Crow) discussing Robert Bloch, and Amicus' Milton Subotsky remembered by his wife Fiona.
Arguably the real jewel in the new Asylum extras is a BBC report from 1972: Two's A Company features some precious footage from behind-the-scenes of the "Lucy Comes To Stay" segment of Asylum. This provides fascinating insight from Milton Subotsky into Amicus' production and financing methods. Tellingly, Roy Ward Baker compliments the script but bemoans the fact that there hasn't been more time to make the film.
For The House That Dripped Blood, Duffell's audio commentary and interview remain from the Anchor Bay release, bolstered by a new additional commentary by film historian/author Troy Howarth and an interview with second assistant director Mike Higgins.
A nice surprise addition to the release is a collection of radio ads for Amicus releases. Running just under 18 minutes, these provide a valuable window on the promotion of the company's films by their US distributors.
A couple of theatrical trailers for the film round things off. These are in refreshingly good shape.
Not available as we went to press are accompanying booklets for both releases, featuring writing from Allan Bryce, Jon Towlson and Kat Ellinger. The sets also include reversible poster art.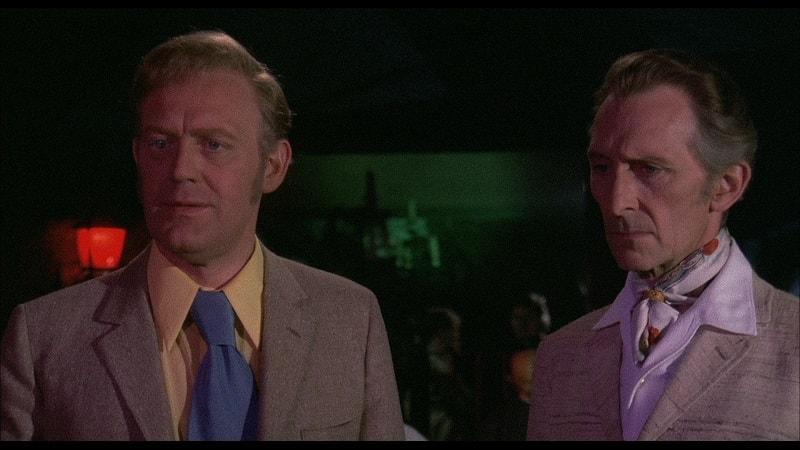 What's missing from the previous releases?
Both sets do a fine job of mopping up material from the earlier Anchor Bay releases, so no qualms there, and the additional materials flesh things out nicely with additional insight into the Amicus story.
All that's missing are cast biographies, film notes and some snippets from contemporary reviews, the kind of extras which have mostly died out in favour of printed deluxe booklets.
How do they look?
The House That Dripped Blood is a massive improvement over previous UK releases. Colour saturation is fantastic (particularly in the reds and greens used heavily in the film), with a nice level of fine grain present throughout. This transfer from a clearly restored print is a triumph.
Asylum, by contrast is a somewhat trickier proposition. It's a notably more grainy affair than its stablemate – one suspects that it may have been shot full frame before being cropped to widescreen for its theatrical release.
The opening credits sequence is especially problematic, but once things get going the image settles and things look much better. It certainly trumps the interlacing of the Anchor Bay release, likely utilising the clean print used for Dark Sky's US DVD of 2006. Colours are more vibrant, or as much as they can be in the generally muted palette employed in the film. The transfer excels most clearly in its rendering of close-ups.
Should I get this?
Oh yes. This is pretty much as good as either of these films will ever look on Blu-Ray, short of any better-generation materials turning up for Asylum, which seems unlikely.
When one considers how fast Amicus worked and the tight conditions cast and crew were working under, it's pretty damn remarkable that their films look as good as they do.
Both releases are very welcome additions to the shelves of Brit-horror fans.
Buy Asylum 1972 and The House That Dripped Blood 1970 Blu-ray from Amazon