Reading Time:
4
minutes
CARL SYKES says the cream of British talent sets Asylum 1972 apart from other Amicus anthologies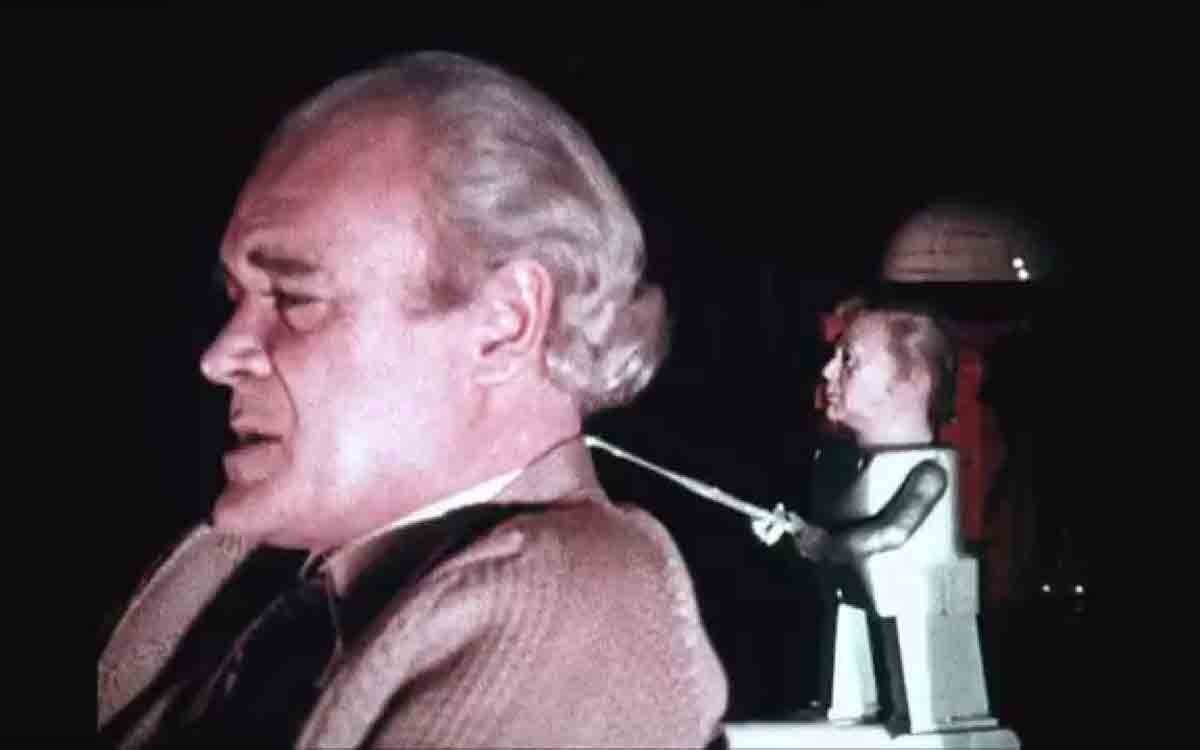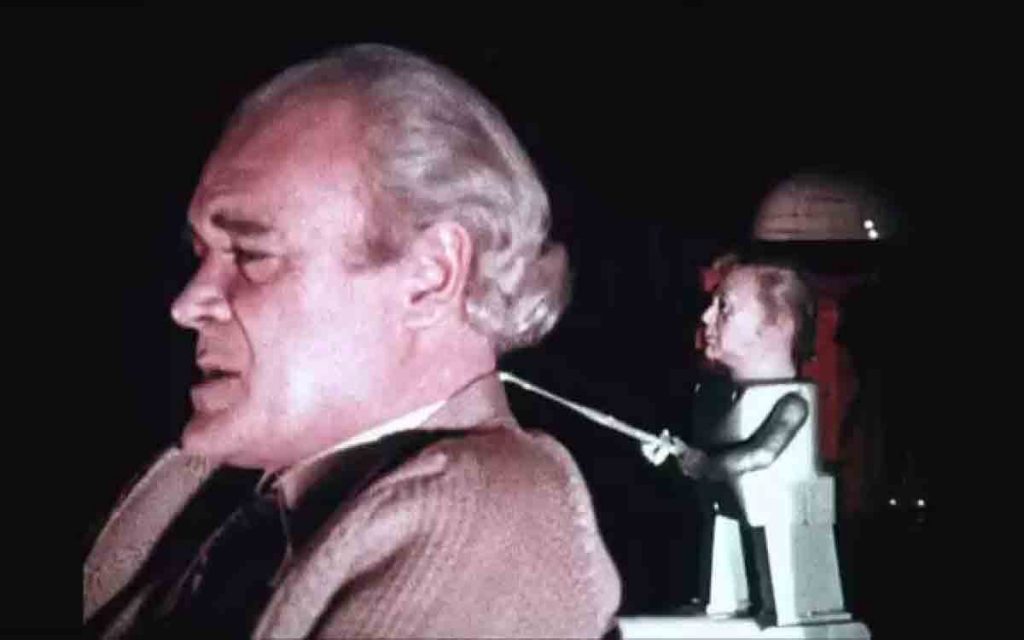 TITLE: Asylum aka House of Crazies
RELEASED: 1972
DIRECTOR: Roy Ward Baker
CAST: Peter Cushing, Britt Ekland, Robert Powell, Herbert Lom, Barry Morse
Asylum 1972 Review
Asylum, the 19th production from British horror house, and rivals to Hammer, Amicus Productions, is a beautifully-crafted portmanteau horror anthology which encompasses not just a stellar cast but also benefits from being directed by Roy 'Quatermass and the Pitt' Ward Baker and written by Robert 'Psycho' Bloch.
The film opens with the arrival of Dr Martin (Robert Powell) at a large Asylum, somewhere in the English countryside.
Martin is taken to meet Dr Lionel Rutherford (Patrick Magee) who is to interview him for a job.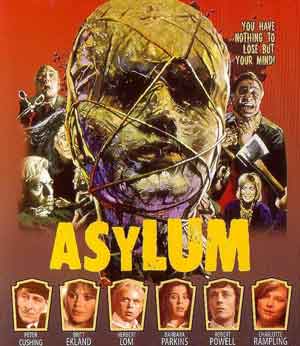 We discover that the Asylum's former head Dr Starr recently had a full breakdown and was, after attacking Dr Rutherford and leaving him wheelchair bound, committed to the Asylum he used to run.
After a discussion about the best methods for treating patients, Rutherford suggests that Dr Martin visit four patients within the Asylum and, if he can correctly guess which is Dr Starr, he can have the job.
Dr Martin is met by orderly Max Reynolds (Geoffrey Bayldon) who proceeds to show him into each room to interview each resident and allow him to make his final decision.

From here, the framing story is interspersed with 4 segments, each relating to the reason why the storyteller find themselves incarcerated at the Asylum.
Asylum: Frozen Fear
The first story tells of husband and wife Ruth (Sylvia Sims) and Walter (Richard Todd). We discover that Walter and his lover Bonnie (Barbara Parkins) plan to murder Ruth and run away with her money but they do not bank on the powers of voodoo (which Ruth happens to study) and its ability to bring her dismembered corpse to life.
Asylum: The Weird Taylor
Taylor Bruno (Barry Morse) is living in poverty with the threat of closure on his life-long business hanging over him when the mysterious Mr Smith (Peter Cushing) arrives and asks him to make a suit for his son out of a rare fabric, only working during the early hours of the morning. When Bruno delivers the suit a fight with Smith occurs and Bruno accidentally kills him. He returns home and commands his wife to destroy the suit but instead she puts it upon the shop mannequin and the true reason behind Smith's request becomes clear.
Asylum: Lucy Comes to Stay
A young girl, Barbara (Charlotte Rampling) is released from an asylum and returns home to live. Her friend Lucy (Britt Ekland) arrives and begins to cause all sorts of trouble to try and help Barbara escape from her 'captivity' but it becomes clear that Lucy has an evil side to her and will stop at nothing to help free her friend.
Asylum Mannikins of Horror
This final segment of the film bleeds into the framing story and concerns a Dr Byron (Herbert Lom) who creates miniature robot figures with life-like human heads which, he claims, contain full miniature internal organs to match those of the person the figure looks like. Byron has a figure which looks identical to him and into which he plans to transfer his soul.
Asylum is a gem amongst the Amicus productions, providing the perfect blend of horror and humour at all the right moments. Some of the segments are obviously better than others but the outer-story keeps even the weakest segment working as the viewer attempts to work out the identity of the mysterious Dr Starr. The key theme running through each of the segments is that of bringing the inanimate to life (the dismembered corpse, the mannequin, Lucy and the robot figures). Each segment works well as a standalone but tie in perfectly to the overarching story.
The cast comprises some of the cream of British acting talent of the time and each deliver a worthy performance, without straying into often seen 'scenery-chewing' we have come to expect from some British horrors of this period.
In all, Asylum is well-written, acted and directed and draws the audience in from the beginning with just the right amount of scares and mystery and a superb twist in the tail which will leave viewers satisfied and shaken and stands Asylum apart from other Amicus anthologies.
You can read our review of the new release of Asylum on Blu Ray here.
Tell us your thoughts on Asylum 1972 in the comments section below!
CARL SYKES is an avid film fan living in South Wales. Outside of his full time job at a University, he spends his free time working as a Film and TV Supporting Artist and trawling for obscure and alternative films, which he then reviews on his film blog.
Watch Asylum 1972 trailer