Beware the charm of Bretforton in Worcestershire, it has a gruesome past and it's full of ghosts, says RICK HALE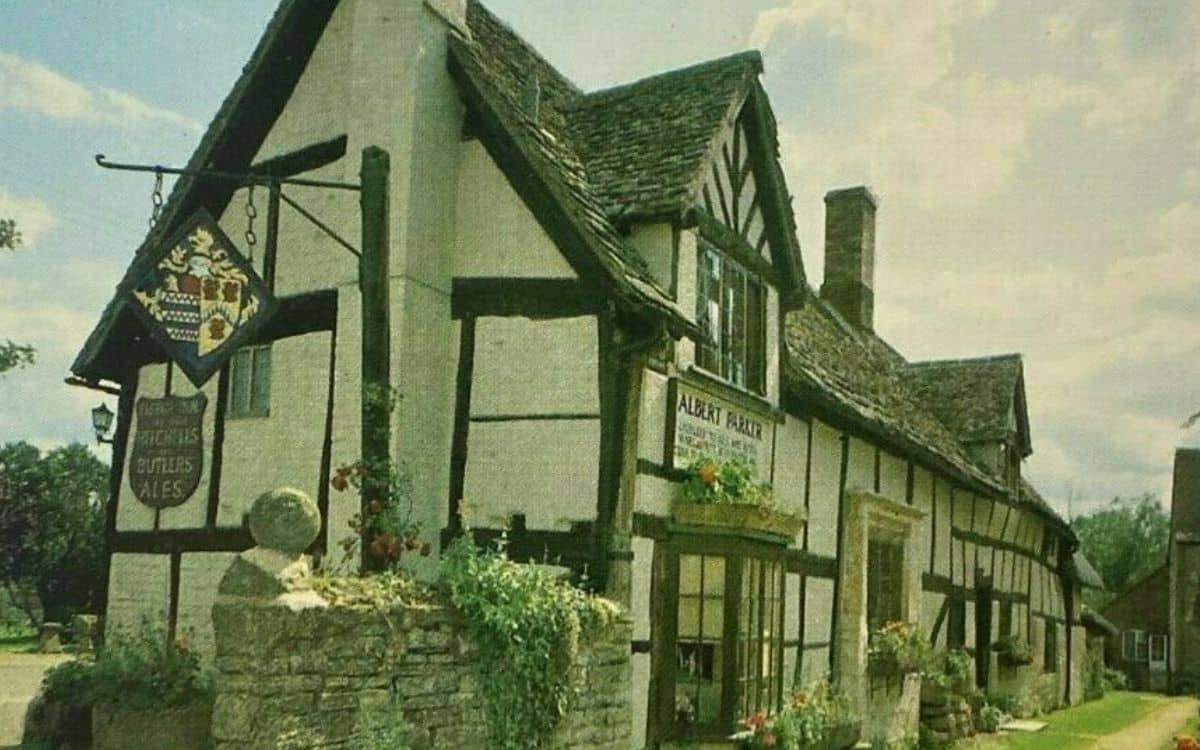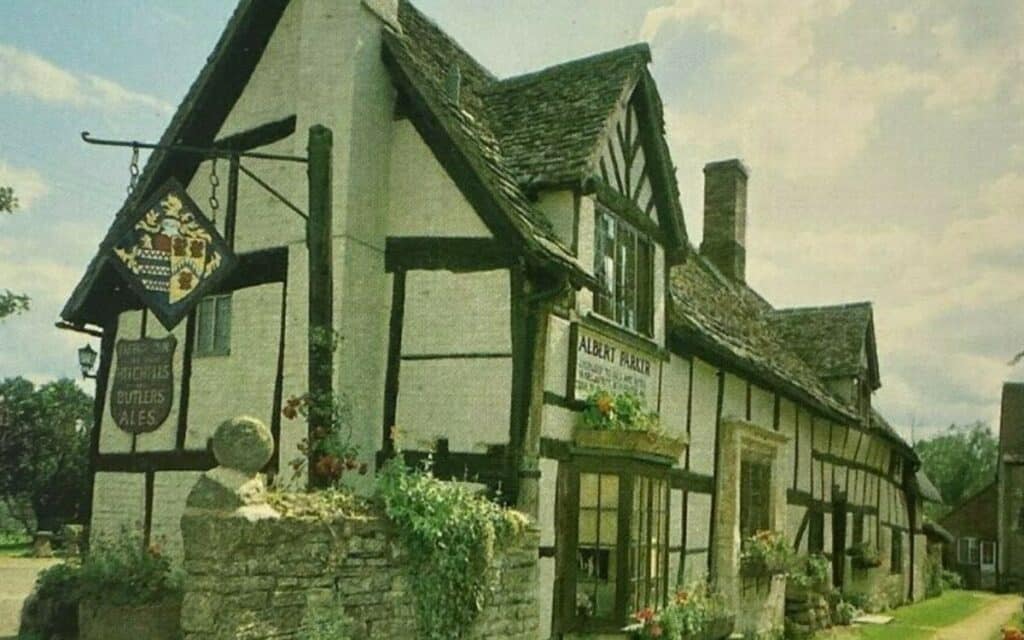 Nestled between the town of Evesham and the Cotswolds is the small village of Bretforton. A rural town known for friendly folks, unique honey-coloured stone houses, and black and white timbered houses.
Bretforton is every bit the charming English country village.
I warn you though, do not be deceived by what you see with your eyes. Bretforton has a dark history of gruesome deaths and the ghosts to show for it.
Because of this, Bretforton has earned itself the nickname, "Worcestershire's most gruesome village". A nickname and reputation I assure you fits completely.
The town of Bretforton is certainly ancient and it first appeared in a Saxon charter as far back as 709 CE.
The following centuries saw ownership of the land change hands several times until after the dissolution of the monasteries when it was sold to the people who occupied the land.
As with many ancient villages throughout Britain, Bretforton has earned a reputation for being one of the most haunted towns in the United Kingdom.
Unfortunately, it's sometimes overshadowed by Pluckley Village, however that doesn't make it any less haunted. The dead certainly walk the streets and haunt the buildings of Bretforton.
The Fleece Inn
Our first stop on this ghostly tour brings us to one of its greatest haunted hotspots, the Fleece Inn and its resident spirit, Lola Taplin.
The Fleece Inn was built in the early years of the 15th century and began it's existence as a longhouse. A kind of farmhouse occupied by both people and livestock.
It wasn't until the 17th century when it was converted into a pub and remained in the Byrd family until 1977 when it was purchased by Lola Taplin.
Lola, was a bit of an eccentric and preserved the ancient practice of chalking "witch circles" on the hearths of the building.
According to this old world tradition witch circles were supposed to keep witches and spirits out of the building. It seemed to work but not for one spirit, Lola's
Not long after her death in 1977 at 77 years old, patrons of the Fleece began seeing the former owner of the pub.
The ghost of Lola has a reputation for being somewhat quick tempered. She is known to throw food around the pub and glasses against the wall.
Apart from the occasional outburst of anger, Lola is friendly and generally leaves people alone. The Fleece Inn is now owned by the National Trust.
St. Leonard's Church
According to locals, St Leonard's church has a few ghosts and one of them is quite grisly.
In the fields surrounding the church, the apparition of a young woman is regularly spied carrying her own head in her arm as blood pours down her dress.
And the solemn vision of a spectral funeral possession is seen making it's way down the street before vanishing when it reaches the church.
The Phantom Airmen
On the outskirts of the village in the direction of Honeybourne can be found the remains of an old World War II RAF airfield.
Drivers travelling along the B4035, have seen the ghostly figures of young men in flight uniforms walking among the derelict buildings and rusted out hangers.
In the early years of the war, many young men left that airfield to fight the Nazi scourge and never returned. Well not in physical form anyways.
Today, an industrial park occupies most of the land and not a day goes by where some unsuspecting person has an encounter with one of these phantom airmen as they work.
The Most Haunted House In Bretforton
Several private homes in Bretforton are known for having a resident ghost or two. Now, most people would do whatever they could to rid themselves of their pesky ghost.
But not so with the residents of these homes they have learned to peacefully co-exist with their incorporeal housemates.
There is one house that beats all these other haunted houses hands down. A house with so many ghosts, it's almost impossible to keep track of them all. Stately Bretforton Manor, arguably the town's most haunted building.
Now bare with me, because this is going to be a whirlwind tour of the ghosts of Bretforton Manor.
The manor was built approximately five hundred years ago and was the ancestral home of the Ashwyn family.
And throughout it's exceptionally long history the manor has always had a reputation for being haunted.
The first apparition seen on a regular basis is a young man with close cropped dark hair. He has been seen lounging in several rooms. He's so solid people have mistaken him for a living person.
Our second, is an elderly woman seen walking from room to room as if she's searching for something. It's highly unlikely that she means to do it, but she's put a fright in several people that happened upon her.
A third frequently seen apparition is a tall butler going about his daily work. And the fourth, a monk in a black robe is seen on the grounds.
Disembodied voices, slamming doors, phantom footsteps and travelling cold spots are experienced by just about everyone who comes to Bretforton Manor.
See, I told you it would be a whirlwind tour of the most haunted house in a town brimming with ghosts.
If you want to read a more detailed account of the haunting of this house, I recommend you read, "Nights In Haunted Houses" by the late great ghost hunter, Peter Underwood. One of his best books in my opinion.
Bretforton, is a hidden gem as far as the paranormal is concerned. This beautiful rural village tends to get lost among the more famous haunted towns that dot the British landscape.
Do yourself a favour and pay this rural town a visit. Have a pint or two in the Fleece Inn. Pray at St Leonard's church, take a trip back in time to WWII, and wander the halls of Bretforton Manor.
I promise you will not be disappointed.
Have you seen a ghost in Bretforton? Tell us about it in the comments section below!