Reading Time:
3
minutes
Get ready to delve into the chilling and spine-tingling world of some of the greatest British horror writers, who have captivated audiences with their mastery of the macabre and the supernatural.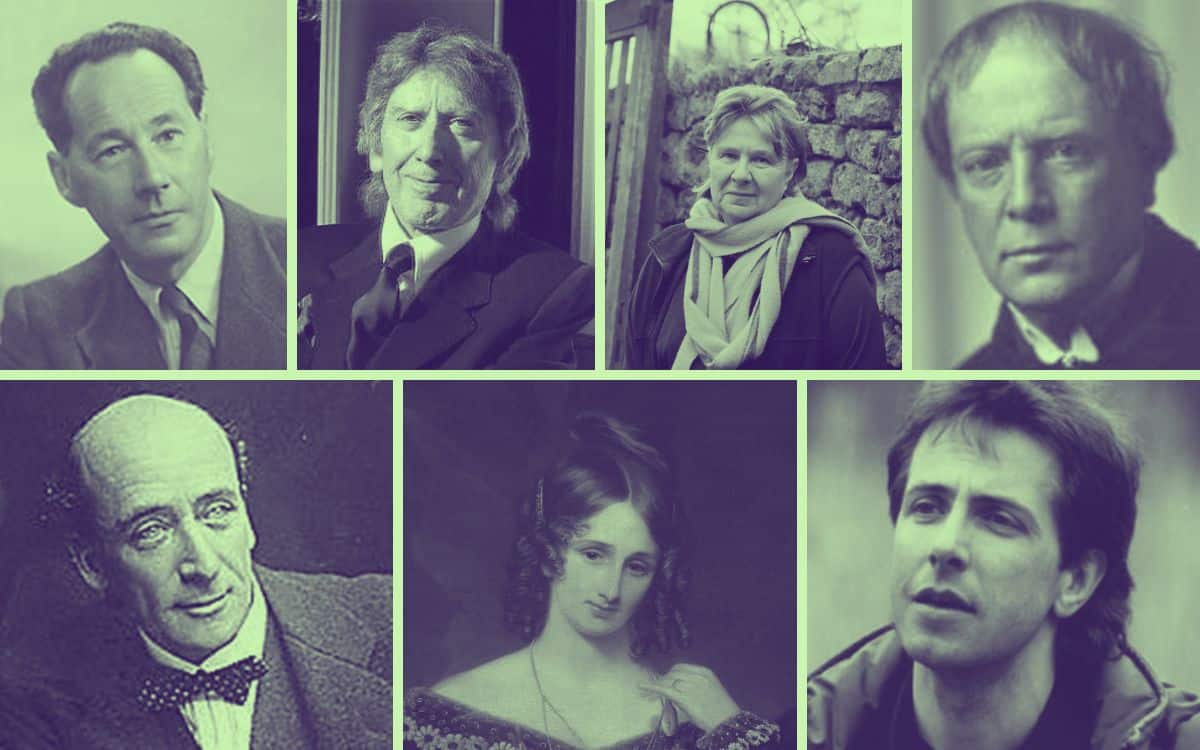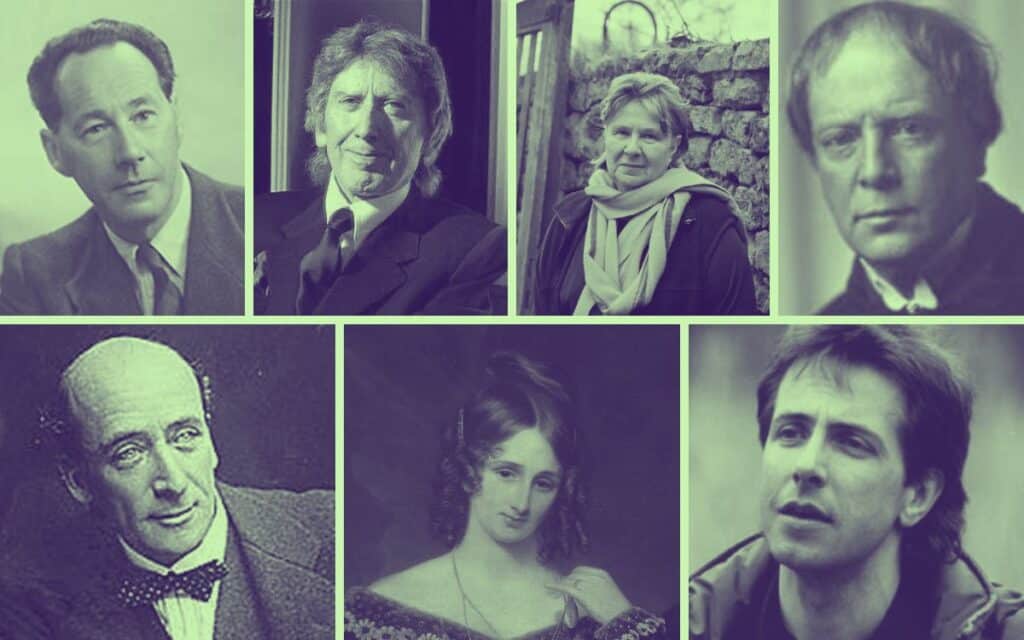 Influential British Horror Writers
Mary Shelley (1797-1851)
Author of Frankenstein, Mary Shelley is considered to be one of the earliest and most important writers in the genre of science fiction. She was born in London in 1797 and wrote Frankenstein when she was just 19 years old. The novel tells the story of Victor Frankenstein, a scientist who creates a monster that ultimately becomes a symbol of the dangers of science and ambition gone awry. Read more about Mary Shelley.
Bram Stoker (1847-1912)
Bram Stoker was the author of the seminal vampire novel Dracula. Born in Dublin in 1847 but later moved to England, Stoker wrote many works of fiction, including Dracula which was published in 1897. The character of Dracula has since become one of the most recognizable figures in popular culture and is widely considered to be one of the archetypes of the modern vampire. Read more about Bram Stoker.
M.R. James (1862-1936)
M.R. James was a British author who pioneered the ghost story genre with his works such as Oh, Whistle, and I'll Come to You, My Lad. Born in Goodnestone, Kent in 1862, James was a scholar, librarian, and master of the ghost story, crafting tales that continue to be celebrated for their subtlety, atmosphere, and sense of unease. Read more about M.R. James.
Arthur Machen (1863-1947)
Known for his supernatural and horror tales, including The Great God Pan, Arthur Machen was a Welsh author who wrote many works of fiction during the late 19th and early 20th centuries. Machen's stories are known for their evocative descriptions and exploration of the strange and the unknown. Read more about Arthur Machen.
H.G. Wells (1866-1946)
British science fiction writer H.G. Wells is best known for works like The War of the Worlds, The Time Machine and The Island of Dr Moreau. Born in Bromley, Kent in 1866, Wells wrote many works of science fiction and his novels often feature elements of horror and the supernatural. His works have had a lasting impact on the genre and are widely regarded as some of the most important and influential science fiction stories ever written. Read more about H.G. Wells.
Algernon Blackwood (1869-1951)
A prolific writer of supernatural and weird fiction, Algernon Blackwood was known for works like The Willows. Born in London in 1869, Blackwood's stories are notable for their otherworldly atmosphere and sense of mystery. Read more about Algernon Blackwood.
John Wyndham (1903-1969)
British science fiction writer John Wyndham is best known for works like The Day of the Triffids and The Midwich Cuckoos. Born in Knowle, Warwickshire, in 1903, Wyndham wrote many works of science fiction and his novels often feature elements of horror and the supernatural.
Robert Aickman (1914 – 1981)
Robert Aickman was a British author and editor who is widely regarded as one of the most important writers of weird fiction in the 20th century. He is best known for his short stories, which often blur the line between reality and the supernatural and feature unsettling and ambiguous endings. Some of his most famous stories include The Swords, The Hospice, and The Stains. His works are characterised by their eerie atmosphere, psychological complexity and attention to detail.
Susan Hill (born 1942)
A contemporary British horror writer, Susan Hill is known for works like The Woman in Black and I'm the King of the Castle. Born in Scarborough, England in 1942, Hill is a best-selling author and her works are known for their suspenseful and atmospheric storytelling, as well as their exploration of themes such as grief, loss, and the supernatural. Read more about Susan Hill.
James Herbert (1943-2013)
A best-selling horror writer, James Herbert is known for works like The Rats and The Fog. Born in London in 1943, Herbert's novels are known for their graphic depictions of violence and horror, and their exploration of the darker aspects of human nature. Read more about James Herbert.
Ramsey Campbell (born 1946)
Born in Liverpool, Ramsey Campbell has been called "Britain's most respected living horror writer" by the Oxford Companion to English Literature. His unique and unsettling stories often explore themes of psychological horror, paranoia and the supernatural. He has won numerous awards for his contributions to the horror genre. Some of his most famous works include The Doll Who Ate His Mother, The Influence, The Grin of the Dark, The Darkest Part of the Woods and The Overnight.
Clive Barker (born 1952)
Best known for his works such as The Hellbound Heart, Clive Barker blends horror, fantasy, and the supernatural. Born in Liverpool in 1952, Barker is a prolific author, playwright, and filmmaker (he made Hellraiser), and his works have had a profound influence on the horror genre. Read more about Clive Barker
Have we selected your favourite British horror writers? Tell us your thoughts in the comments section below!